Passenger and Freight Rail Assistance Program (PFRAP)
Grants to USA and Canada Railroad Companies and
Agencies for Transportation Infrastructure Improvements

New York State Department of Transportation (NYSDOT)

11/04/16

Request a Grant Writer
Grants to USA and Canada state and federal government agencies and railroad companies for capital improvement projects designed to enhance New York State passenger, tourist, and freight railroad service. Grantees must operate and maintain any improvements for at least ten years after the project has been completed and to provide service for the entire useful life of rail projects.

Eligible projects:
Any capital improvement to freight, intercity passenger or tourist rail assets with a minimum service life of 10 years or greater, including but not limited to:
- Track construction and rehabilitation;
- Bridge construction and rehabilitation;
- Elimination of clearance obstructions,
- Yard, terminal and siding construction and rehabilitation;
- Signal and train control systems;
- Grade crossing elimination; and
- Rolling stock acquisition and rehabilitation.

Any capital improvement for public port facilities outside the jurisdiction of the Port Authority of New York and New Jersey with a minimum service life of ten years or greater, including but not limited to:
- Docks, bulkheads and wharf construction and reconstruction;
- Dredging;
- Material handling equipment or storage facilities;
- Internal roadways and rail lines.

Work elements eligible for reimbursement include engineering, construction management, site preparation, the preparation of designs, plans, specifications, estimates, environmental impact statements, appraisals and surveys, and the acquisition of real property. The net salvage value of materials recovered must be included in the estimate as a credit against project costs.

Project expenses incurred prior to final execution of the agreement by the Office of the State Comptroller are not eligible for reimbursement by the State and cannot be counted towards project matching funds.

$27,900,000

Recent awards have ranged from a minimum of $38,000 to a maximum of $3,975,000, with an average project award of approximately $900,000.

Any railroad company, any New York state agency, the federal government, the Canadian government, any other state or instrumentality thereof, any public authority of this or any other state, or any political subdivision or municipality of the state.

All common-carrier, intercity passenger or tourist railroad corporations must be in good standing with NYSDOT at the time of application.

Railroads will be considered in good standing if they have submitted the most recent annual report (2014), as required by New York State Transportation Law §116, and have paid their annual rail safety fee (2014) in accordance with New York State Transportation Law §135 by the application deadline.

Projects must be located in New York State.

Applicants may submit up to two (2) applications.

Applicants will be limited to one (1) award from this solicitation. NYSDOT will also limit the number of projects awarded to affiliated companies to two (2). Affiliated companies are those under common ownership or control.

All organizations applying for, or receiving state grant funds must be registered in Grants Gateway. In addition to being registered, all not-for-profit organizations applying for or receiving state grant funds must also be prequalified in Grants Gateway.

Matching funds are not required to be eligible for the PFRAP program, as grants of up to 100% of project costs will be considered for projects funded by the PFRAP program. However, to be eligible for some repurposed savings from prior years, a minimum 10% match is required. In either case, the proportion of matching funds constitutes 15% of the project score, therefore projects with a match will be more competitive than those without a match, and the higher the match percentage, the more competitive the application will be. A Class I railroad applicant, however, is expected to provide a 50% match.

Before starting your grant application, please review the funding source's website listed below for updates/changes/addendums/conferences/LOIs.
To access the Grants Gateway, go to https://grantsgateway.ny.gov/

Raymond Hessinger
(518) 457-7331
Rail@dot.ny.gov

Questions regarding Grants Gateway can be addressed to:
Jerry Morse
(518) 417-6615
Jerry.Morse@dot.ny.gov

Freight & Passenger Rail Bureau
New York State Department of Transportation
50 Wolf Road, POD 54
Albany, New York 12232

USA: Alabama; Alaska; Arizona; Arkansas; California; Colorado; Connecticut; Delaware; Florida; Georgia; Hawaii; Idaho; Illinois; Indiana; Iowa; Kansas; Kentucky; Louisiana; Maine; Maryland; Massachusetts; Michigan; Minnesota; Mississippi; Missouri; Montana; Nebraska; Nevada; New Hampshire; New Jersey; New Mexico; New York City; New York; North Carolina; North Dakota; Ohio; Oklahoma; Oregon; Pennsylvania; Rhode Island; South Carolina; South Dakota; Tennessee; Texas; Utah; Vermont; Virginia; Washington, DC; Washington; West Virginia; Wisconsin; Wyoming
Canada: Alberta British Columbia Manitoba New Brunswick Newfoundland and Labrador Northwest Territories Nova Scotia Nunavut Ontario Prince Edward Island Quebec Saskatchewan Yukon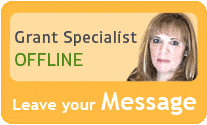 Our team of researchers and grant specialists review hundreds of funding resources daily to make sure GrantWatch.com provides members with the most up-to-date grants.
We have grants for: