2018-2019 Albert Einstein Distinguished Educator Fellowship (AEF) Program
Fellowships to USA K-12 Educators to
Enhance STEM Education on a National Scale

U.S. Department of Energy - Office of Science

11/16/17 8:00 PM EST
Fellowships to USA K-12 educators specializing in STEM disciplines who are interested in advancing the quality of education on a national scale. Selected fellows will be placed in Federal agencies or Congressional offices, where they will apply their extensive classroom experience and knowledge to national education policy efforts and programming.

At the end of the Fellowship, educators are prepared to return home, equipped with access to a national network of education leaders and programs, a better understanding of the challenges and possibilities in STEM education, and a renewed passion for teaching, ready to make significant contributions to their schools and school districts.

Current sponsoring agencies include: the Department of Energy (DOE), the National Science Foundation (NSF), and the National Aeronautics and Space Administration (NASA). The DOE sponsors up to four placements in congressional offices.

Some outstanding contributions of past AEF Program Fellows include:
-Designing new elements of national STEM education programs;
-Implementing major components of national STEM education programs;
-Initiating collaborations and partnerships among Federal agencies;
-Drafting legislation and advising on policies that seek to improve K-12 education in the United States;
-Creating web-based science education tools; and
-Establishing and evaluating national and regional programs centered on school reform and teacher preparation in STEM.

The AEF Program is intended to support the intellectual and professional development of K-12 STEM teachers who have the desire to share their education and classroom expertise with Federal agencies and U.S. Congressional offices.

Each participating Fellow must adhere to the following program obligations:
-Provide proof of U.S. citizenship upon accepting a Fellowship offer.
-Secure a leave of absence from teaching during the Fellowship year.
-Complete the eleven-month full-time appointment (September - July) in Washington, DC.
-Meet the Terms and Conditions spelled out in the offer letter of appointment provided by the AEF Program, including requirements for ethical conduct, and financial disclosure and conflict-of-interest.
-Participate in the official professional development meetings, conferences, field trips, and etc., organized for Fellows by the AEF Program.
-Have health care coverage during the Fellowship appointment. Fellows are eligible to participate in the ORISE health insurance plan if they do not have other health insurance coverage.
-Establish an individual Professional Development Plan for the year.
-Submit the requested written reports, presentations, and surveys related to the Fellowship experience before the published deadlines.
-Represent themselves as educators in a responsible and professional manner.
-Only use the AEF Program name or the Fellow's affiliation with the AEF Program in an authorized manner.
-Must, in managing their responsibilities throughout the Fellowship, give priority to the duties assigned to them by their host office.
-AEF Program Fellows must also comply with all legal and ethical requirements subject to their individual appointments.

Each AEF Program Fellow:
-Spends eleven months in a Federal agency or U.S. Congressional office engaged in education policy and/or program related activities, bringing their experience as an educator to the offices in which they serve.
-Receives a monthly living stipend of $7,500.
-Has a travel allowance of up to $5,000 for approved travel requested by their host agency. Limitations on foreign travel will vary by agency.
-Develops professional development plans to guide individual professional development objectives outside their host office responsibilities with ongoing mentoring provided by the AEF Program.
-Has an education allowance of up to $1,000 for approved expenses aligned with the Fellow's individual professional development plan, including courses, conferences, and professional books.
-Receives professional development opportunities throughout the year, including opportunities for Fellows to interact with various organizations, associations and experts who focus on STEM education.
-Is reimbursed for moving/relocations expenses up to $3,500 for Fellows relocating from outside of the Washington, DC area.
-Is eligible to receive a stipend of up to $550 per month (individual plan) or $1,300 per month (family plan) to offset the cost of health insurance.
-Receives designated office space and agency/office-specific orientation and training.

Fellows must complete the eleven-month full-time appointment (September - July) in Washington, DC.

Eligibility for the Albert Einstein Distinguished Educator Fellowship Program requires that all applicants:
-Be a U.S. citizen at the time of applying (by the November 16, 2017 application deadline).
-Have a minimum of five complete years of full-time classroom teaching experience prior to submitting the application. Student teaching does not count toward this minimum full-time teaching requirement.
-Have been teaching full-time in a public or private elementary or secondary school for at least five of the last seven years in a science, technology, engineering, or mathematics (STEM) discipline. Current employment may be as an educator or district official.
-Be currently employed full-time in a public or private elementary or secondary school or school district in the U.S.
-Be able to provide a letter of recommendation from a school district official as one of their three required letters of recommendation.
-Be able to obtain a leave of absence from teaching in order to participate in the program for the full eleven months.

In addition:
-Current and former AEF Program Fellows are not eligible to apply for a second fellowship.
-Eligible individuals may apply a maximum of three times within a six year period.

Applications are due November 16, 2017, 8:00 PM Eastern Time.

The three letters of recommendation are due before November 16, 2017, 8:00 PM Eastern Time.

Key Dates:
-On-line Application Opens: August 25, 2017
-Application Deadline: 8:00pm EST on November 16, 2017
-Application Review: 8 – 9 weeks
-Notification to Semi-Finalists [Travel Arrangements made for Interviews in Washington, DC]: Early February 2018
-Interviews in Washington, DC: March 6 – 7, 2018*
-Finalists Notifications: Late March 2018
-Congressional Fellows Placement Interviews: June – July 2018**
-Fellows Arrive in Washington, DC: Late August 2018
-Orientation meeting for the 2017 – 2018 AEF Program Fellows: Early September 2018

*Semi-finalists will travel to Washington, DC, on Saturday, March 4, 2018. Orientation will be on Sunday, March 5, followed by interviews on Monday, March 6 and possibly Tuesday, March 7.

**Applicants selected for a Congressional office placement will return for one week in the June-July time frame to interview with Congressional offices.

Application Review and Selection Process:
https://science.energy.gov/wdts/einstein/how-to-apply/application-review-and-selection-process/

Frequently Asked Questions:
https://science.energy.gov/wdts/einstein/frequently-asked-questions/

Eligibility:
https://science.energy.gov/wdts/einstein/eligibility/

Benefits:
https://science.energy.gov/wdts/einstein/benefits/

Obligations:
https://science.energy.gov/wdts/einstein/obligations/

How to Apply:
https://science.energy.gov/wdts/einstein/how-to-apply/

Key Dates:
https://science.energy.gov/wdts/einstein/key-dates/

Recommender Information:
https://science.energy.gov/wdts/einstein/how-to-apply/recommender-information/

Before starting your grant application, please review the funding source's website listed below for updates/changes/addendums/conferences/LOIs.
Apply Online:
https://apps.orau.gov/einstein/Account/Login

Office of Science
U.S. Department of Energy
1000 Independence Ave., SW
Washington, DC 20585
(202) 586-5430

SC.Einstein@science.doe.gov

Contact Form:
https://science.energy.gov/wdts/einstein/contact/

USA: Alabama; Alaska; Arizona; Arkansas; California; Colorado; Connecticut; Delaware; Florida; Georgia; Hawaii; Idaho; Illinois; Indiana; Iowa; Kansas; Kentucky; Louisiana; Maine; Maryland; Massachusetts; Michigan; Minnesota; Mississippi; Missouri; Montana; Nebraska; Nevada; New Hampshire; New Jersey; New Mexico; New York City; New York; North Carolina; North Dakota; Ohio; Oklahoma; Oregon; Pennsylvania; Rhode Island; South Carolina; South Dakota; Tennessee; Texas; Utah; Vermont; Virginia; Washington, DC; Washington; West Virginia; Wisconsin; Wyoming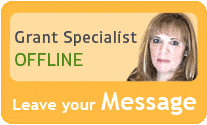 Our team of researchers and grant specialists review hundreds of funding resources daily to make sure GrantWatch.com provides members with the most up-to-date grants.
We have grants for: