Impact Nashville Grant
Grants to Greater Nashville Area, Tennessee Local
Nonprofits for Human Services and Social Welfare
Agency Type:
Foundation / Corporation

Impact Nashville

06/30/17

08/25/17
Grants of $25,000 to Greater Nashville Area, Tennessee nonprofit organizations providing human services and support to the local community. LOIs are due June 30. The purpose of this program is to strengthen the Nashville area by improving the capabilities of local nonprofits.

Impact Nashville is a philanthropic nonprofit foundation based on a women's giving circle model. Impact Nashville is composed of women members who live in and are dedicated to improving the Greater Nashville Area. Impact Nashville's purpose is to create a greater Nashville through empowering women to invest collectively in the local community and to improve the capabilities of nonprofits dedicated to the Greater Nashville area.

For 2017, Impact Nashville will be offering two grant categories with a $25,000 award each:

Grant Category 1:

The first grant category focus is on increasing the impact of nonprofits that (a) offer a unique impact compared to other nonprofits in the local area (b) focus their services on the Greater Nashville area and (3) are more likely to have limited resources and access to funding, including either:

1. Startup nonprofits that have been operating for no more than 3 years as of June 2017, or

2. Nonprofits that operate with less than $250,000 annually

Grant Category 2:

The second grant category focus is on recognizing nonprofit organizations that seek to end the cycle of any debilitating condition-homelessness, poverty, addiction, hunger, illiteracy, human trafficking, incarceration etc. Specifically Impact Nashville is seeking to award this grant to a nonprofit offering creative and innovative services to its population to facilitate the transition out of a cyclical lifestyle and are able to show results of their services ending the cycle for the population it serves.

Applicants for this category must also impact the Greater Nashville area and offer unique services compared to other nonprofits in the area.

*Please note there is no operating budget or year cap on Category 2 (as compared to Category 1).

**For Both Categories: While Impact Nashville will accept applicants in the non-essential human services category (animals, arts, environment, etc.), please note that Impact Nashville's focus will be on those nonprofits who provide human services to the Greater Nashville population.

Proposals passing the initial screen will be assessed on a variety of factors, including:

-The unique impact that your project/nonprofit organization has on the Greater Nashville area (Must have some impact on Nashville proper, but can also impact surrounding counties as well)

-A detailed description of the specific project or operating needs that will be funded by this grant

-Description of how your project and/or operations meet a clearly stated need and of the activities that will bring about the expected results

-A reasonable budget and timeline for the proposed work

-An ability to sustain your project and/or operating needs after receiving the Impact Nashville grant award

Impact Nashville expects to award two $25,000 grants.

$25,000

Grant proposals must be completed within 12 months and start after November 2017.

To apply, you must meet the above criteria and be a nonprofit organization exempt from federal income tax under section 501(c)(3) of the Internal Revenue Code.

Not Funded:
-Endowments or capital campaigns
-Grants or scholarships to individuals
-Advertising
-Advocacy, political causes or events
-Sacramental or technological functions of religious organizations
-Existing deficits or retroactive funding

If you are eligible for both grant categories, you must select one category to apply to.

2017 Grant Process:

Letter of Intent Open: June 5, 2017 - June 30, 2017

The first step is for applicants to submit a Letter of Intent (LOI). Impact Nashville grants committee members will review all of the submitted Letters of Intent and select a short list of organizations to invite to complete a Grant Application in each category.

Grant Application Open: July 31, 2017 - August 25, 2017

Organizations selected by the Impact Nashville grants committee will be asked to complete a Grant Application. The grant committee members will review all Grant Applications and select roughly 4-5 applicants to move forward and participate in site visits.

Site visits: September 25, 2017 - October 20, 2017

The Impact Nashville grants committee will then select semifinalists in each of the grant categories and conduct site visits. The objective of the site visit is to complete a general due diligence review and to investigate and resolve any remaining questions regarding the organization or the proposed program or project. Site visits require approximately two hours of dedicated time, and the participation of the executive director, the program manager, a board member and a financial representative is required. An agenda and interview schedule will be established prior to the visit. After conducting all site visits, two finalists will be chosen to move on to the Membership Voting Event.

Membership Voting Meeting and Celebration: November - date TBD

Each finalist will give a 10-minute presentation regarding their organization and the proposed program or project to all members. Members then vote for one finalist in each grant category, with the majority deciding the grant recipients. Attendants will then toast to the winner (or winners, depending on number of grant categories). (Note that Impact Nashville will mail information about each finalist to every member before voting takes place at the annual meeting.)

Grant Acceptance Form: Prior to receiving the grant money, winners must execute a terms of grant document substantially similar to the sample terms of the grant. Impact Nashville will continue to partner and follow-up with winning organizations throughout the execution of the grant award for purposes of support and accountability.

Important dates
-June 30, 2017: Deadline to submit Letter of Intent
-July 28, 2017: Notification of approval or denial of Letter of Intent
-August 25, 2017: Deadline for submission of grant application
-September 22, 2017: Notification of approval or denial of Grant Application
-September 25 - October 20, 2017: On-site visits to semi-finalist organizations
-October 20, 2017: Notify finalists
-TBD November 2017: Finalist presentations and membership vote

Before starting your grant application, please review the funding source's website listed below for updates/changes/addendums/conferences/LOIs.
Mollie Lacher
mollie@womenimpactnashville.com

USA: Tennessee: Greater Nashville Area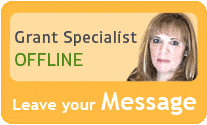 Our team of researchers and grant specialists review hundreds of funding resources daily to make sure GrantWatch.com provides members with the most up-to-date grants.
We have grants for: