FY 2017 Continuum of Care (CoC) Program Competition
Grants to USA Nonprofits and Government Agencies
to End Homelessness and Promote Self-Sufficiency

US Department of Housing and Urban Development (HUD)

09/28/17 8:00 PM ET
Grants starting at $2,500 to USA nonprofit organizations, government agencies, and public housing agencies for a broad range of activities to end homelessness. Continuum of care agencies must implement an internal competition deadline at the local level with a deadline at least 30 days prior to the September 28 final deadline.

The CoC Program is designed to promote a community-wide commitment to the goal of ending homelessness; to provide funding for efforts by nonprofit providers, states, and local governments to quickly re-house homeless individuals, families, persons fleeing domestic violence, and youth while minimizing the trauma and dislocation caused by homelessness; to promote access to and effective utilization of mainstream programs by homeless individuals and families; and to optimize self-sufficiency among those experiencing homelessness.

HUD's Homeless Policy and Program Priorities:

1. Ending homelessness for all persons. To end homelessness, CoCs should identify, engage, and effectively serve all persons experiencing homelessness. CoCs should measure their performance based on local data that take into account the challenges faced by all subpopulations experiencing homelessness in the geographic area (e.g., veterans, youth, families, or those experiencing chronic homelessness). CoCs should have a comprehensive outreach strategy in place to identify and continuously engage all unsheltered individuals and families. Additionally, CoCs should use local data to determine the characteristics of individuals and families with the highest needs and longest experiences of homelessness to develop housing and supportive services tailored to their needs. Finally, CoCs should use the reallocation process to create new projects that improve their overall performance and better respond to their needs.

2. Creating a systemic response to homelessness. CoCs should be using system performance measures such as the average length of homeless episodes, rates of return to homelessness, and rates of exit to permanent housing destinations to determine how effectively they are serving people experiencing homelessness. Additionally, CoCs should be using their Coordinated Entry process to promote participant choice, coordinate homeless assistance and mainstream housing and services to ensure people experiencing homelessness receive assistance quickly, and make homelessness assistance open, inclusive, and transparent.

3. Strategically allocating and using resources. Using cost, performance, and outcome data, CoCs should improve how resources are utilized to end homelessness. CoCs should review project quality, performance, and cost effectiveness. HUD also encourages CoCs to maximize the use of mainstream and other community-based resources when serving persons experiencing homelessness. Finally, CoCs should review all projects eligible for renewal in FY 2017 to determine their effectiveness in serving people experiencing homelessness as well as their cost effectiveness.

4.Use a Housing First approach. Housing First prioritizes rapid placement and stabilization in permanent housing and does not have service participation requirements or preconditions. CoC Program funded projects should help individuals and families move quickly into permanent housing, and the CoC should measure and help projects reduce the length of time people experience homelessness. Additionally, CoCs should engage landlords and property owners, remove barriers to entry, and adopt client-centered service methods.

$1,900,000,000

-Award Ceiling: $3,500,000
-Award Floor: $2,500

A project that will be under grant agreement by December 31, 2017 and will have an expiration date in Calendar Year (CY) 2018 (between January 1, 2018 and December 31, 2018).

City or township governments
County governments
Nonprofits having a 501(c)(3) status with the IRS, other than institutions of higher education
State governments

Eligible project applicants for the CoC Program Competition are nonprofit organizations, States, local governments, and instrumentalities of State and local governments, and public housing agencies, as such term is defined in 24 CFR 5.100, without limitation or exclusion.

For-profit entities are not eligible to apply for grants or to be subrecipients of grant funds. Individuals, foreign entities, and sole proprietorship organizations are not eligible to compete for, or receive, awards made under this announcement.

Tribes and tribal housing authorities are ineligible and applications from them will not be reviewed.

Collaborative Applicant:

CoCs were required to designate a Collaborative Applicant to submit the CoC Consolidated Application on behalf of the CoC as part of the FY 2017 CoC

Collaborative Applicants cannot access the CoC Consolidated Application in e-snaps if the CoC does not have an approved FY 2017 CoC Program Registration. The Collaborative Applicant approved by HUD during the FY 2017 CoC Program Registration process must be the same entity that submits the FY 2017 CoC Consolidated Application–which includes the CoC Application, CoC Priority Listing that lists all project applications accepted and ranked or rejected in the CoC local competition, and the Project Application(s)–during the CoC Program Competition. CoCs should not attempt to change Collaborative Applicants during the FY 2017 CoC Program Competition without HUD's prior approval, unless HUD replaces the CoC's designated Collaborative Applicant under the authority of section 402(c) of the McKinney-Vento Homeless Assistance Act. HUD will approve Collaborative Applicant changes after the FY 2017 CoC Program Registration process under circumstances that include:

a. An error made by the Collaborative Applicant when entering the Collaborative Applicant's name in the CoC Applicant Profile;

b. The Collaborative Applicant designated by the CoC is no longer in business;

c. The Collaborative Applicant withdrew;

d. The CoC selected a new Collaborative Applicant; or

e. A new Collaborative Applicant was selected by HUD through remedial action.

In cases where the CoC needs to change the Collaborative Applicant approved during the FY 2017 CoC Program Registration process, the CoC must notify the local HUD CPD Field Office in writing stating the reason for the Collaborative Applicant change. The notice to HUD must provide documentation of the CoC's approval of the change (e.g., a copy of the meeting minutes, to include the date and attendees).

Provisions at 24 CFR 578.9 require CoCs to design, operate, and follow a collaborative process for the development of an application in response to a NOFA issued by HUD. As part of this collaborative process, CoCs should implement internal competition deadlines and notification processes to ensure transparency and fairness at the local level. All project applications are required to be submitted to the CoC no later than 30 days before the application deadline of September 28, 2017.

The deadline for submitting applications to HUD for the FY 2017 Continuum of Care (CoC) Program Competition (CoC Program Competition) is 8:00 PM Eastern Time on September 28, 2017.

CoCs that fail to establish a deadline for project applications that is no later than 30 days before the FY 2017 CoC Program Competition application deadline of September 28, 2017 will receive 0 points under Section VII.A.2.d. of this NOFA.

Project applicants must register with Dun and Bradstreet to obtain a DATA Universal Numbering System (DUNS) number, if they have not already done so. Applicants must also complete or renew their registration in the System for Award Management (SAM).

View this opportunity on Grants.gov:
https://www.grants.gov/web/grants/search-grants.html?keywords=FR-6100-N-25

Before starting your grant application, please review the funding source's website listed below for updates/changes/addendums/conferences/LOIs.
Questions regarding specific program requirements for this NOFA should be directed to:
https://www.hudexchange.info/program-support/my-question/

Questions regarding specific program requirements should be directed to the local HUD CPD Field Office, a directory of which can be found at
http://www.hudexchange.info/programs/cpd-field-office-directory/

Program Contact:
Sherri Boyd
Sherri.L.Boyd@hud.gov

14.267

FR-6100-N-25

USA: Alabama; Alaska; Arizona; Arkansas; California; Colorado; Connecticut; Delaware; Florida; Georgia; Hawaii; Idaho; Illinois; Indiana; Iowa; Kansas; Kentucky; Louisiana; Maine; Maryland; Massachusetts; Michigan; Minnesota; Mississippi; Missouri; Montana; Nebraska; Nevada; New Hampshire; New Jersey; New Mexico; New York City; New York; North Carolina; North Dakota; Ohio; Oklahoma; Oregon; Pennsylvania; Rhode Island; South Carolina; South Dakota; Tennessee; Texas; Utah; Vermont; Virginia; Washington, DC; Washington; West Virginia; Wisconsin; Wyoming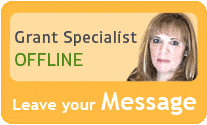 Our team of researchers and grant specialists review hundreds of funding resources daily to make sure GrantWatch.com provides members with the most up-to-date grants.
We have grants for: