2017 Only in Seattle Initiative
Grants to Seattle, Washington Businesses, Organizations,
and Individuals to Revitalize Commercial Districts

City of Seattle - Office of Economic Development (OED), Seattle Department of Transportation (SDOT), Seattle Department of Neighborhoods (DON), Seattle Office of Arts and Culture (OAC)

10/31/16 11:59 PM PST
Grants to Seattle, Washington small businesses, property owners, organizations, and local residents for collaborative projects that promote inclusive and vital commercial districts. The purpose of this program is to help communities organize towards a common vision and attract investment for their area.

Funding for projects or staff technical support will enhance the ability for small businesses that reflect the unique character of the neighborhoods where they are located to contribute positively to the city's economic health. Projects may accomplish goals in the five strategy areas:

1) Organization - Neighborhood organizations, residents, property owners and business owners collaborate and work together toward a common vision for the business district.

2) Marketing and Promotion - District has a positive, consistent image that helps draw more customers to visit.

3) Business and Retail Development - Businesses prosper because they are organized, supported by the community and they receive the assistance they need to strengthen and grow their business. New businesses move into the district that complement and improve the business mix.

4) Appearance and Pedestrian Environment - The retail and pedestrian environment is attractive, inviting and easily accessible by multiple modes of transportation. Real estate projects that rehabilitate or replace vacant or underutilized spaces generate a sense of forward momentum and improvement in the district.

5) Clean and Safe - The district is clean and customers, employees, and visitors feel safe and welcome.

Investment Tiers:

This initiative provides seed funding and support that can help a business district move ahead of its current state to a new level of organization and operations. Participating districts develop a strategic vision of where they want to be, an action plan to achieve that vision and clear outcomes that are intended from the work. Districts can apply for any of the following tiers for which they qualify. However, priority for Tiers II - VI is given to districts that have or are developing action plans.

1) Tier I: Action Plan Grants.

These grants fall into three categories, based on the district's work:

Organizing – For districts working on organizing (or reorganizing) stakeholders in the district to develop a shared vision and create a new action plan. Grants are generally for consultants and/or staff to conduct outreach, facilitate planning meetings, develop a plan and complete early projects that build momentum.

Transforming - For districts with a new action plan beginning implementation. The grants are given to a lead agency that serves as the central hub for the vision and action plan and coordinates implementation and communication with and between all participating parties. Grants can cover staff, project costs, consulting, etc.

Established - For districts with an established action plan and ongoing implementation that have a key project that will help grow the district's work. Grants can cover staff, project costs, consulting, etc.

2) Tier II: Business Improvement Areas Consultation

Tier II is intended for commercial districts that are seeking assistance in forming a Business Improvement Area (BIA), modifying an existing BIA's boundaries or rate payment structure, or exploring the feasibility of a BIA. Districts receive consulting services to guide them through the steps from feasibility analysis to the legislative process.

3) Tier III: Racial Equity in Business Districts

OED and the Department of Neighborhoods are partnering to offer "Public Outreach and Engagement Liaisons" (POELs) to business districts in need of better outreach to under-represented businesses and businesses of color in their districts. The program hires liaisons who share language, culture, ethnicity, or other demographics with local business owners to provide a bridge of communication and understanding between the businesses and the local organization. These liaisons can do outreach, conduct surveys, help facilitate focus groups, etc. in close partnership with the local organization.

4) Tier IV: Mobile Business Consulting

Mobile Business Consulting brings OED's business consulting, financing and problem-solving services directly to neighborhood businesses. OED will work with the business district organization to conduct outreach to businesses and schedule individual appointments with the consultants. Based on identified interests and needs of the businesses, OED will bring the right technical assistance partners to the meeting and small businesses can connect with several providers at the same time and location.

5) Tier V: Consultation to Enhance Arts & Culture

OED and the Office of Arts and Culture (ARTS) are offering technical assistance to business districts interested in strengthening their connection to arts and culture in their district. The goal of this partnership is to infuse art and culture into more projects in business districts throughout the city. OED and ARTS will bring business district leaders and artists/arts organizations/cultural organizations together to explore possibilities for collaboration and learn about resources that could support their ideas. This small step has led several neighborhoods to access new funding sources, integrate arts and culture into events and develop partnerships that extend their capacity.

6) Tier VI: City Infrastructure/Public Space Improvements

OED has available a pool of $370,000 for capital improvement projects that enhance business districts. Eligible neighborhood business districts include those that have: paid on-street parking; a majority of low-moderate income residents; and/or significant impacts from construction. Tier VI projects include design, cost estimating and construction of infrastructure and amenities in parks and in the public right of way. Projects are often completed directly by the Seattle Department of Transportation but can also result in a grant to the business district to hire consultants and contractors.

$1,400,000

Grantees selected through this application process will receive a one-year investment commitment for 2017 with the potential for investment in upcoming years. Each year the investments are contingent upon the availability of funds for this program and the grantee's satisfactory progress on activities during the previous year(s).

2017 contracts will be developed in January and fully executed by March 31. Contracts can be back-dated to begin January 1.

Neighborhood organizations, residents, property owners and business owners will collaborate and work together toward a common vision for the business district.

If multiple organizations are working together, there must be a clear plan for coordination, with one organization or individual identified as the lead for overseeing the implementation of the action plan.

One proposal will be allowed per business district. Efforts in the district should be coordinated among community stakeholders. Therefore, Only in Seattle will only accept one application from each commercial district. Multiple applications from different agencies will not be accepted. The application can include funding for multiple agencies; the lead agency or individual will be responsible for coordinating the work of organizations involved.

Business districts need clearly defined geographic boundaries that will be the focus of the work.

Federal Funding:

A majority of funding for this program is federal. Community Development Block Grant (CDBG). Business districts receiving federal funds will need to be located in primarily residential (as opposed to primarily industrial) areas with over 51% of low-moderate income residents served by the district. Business districts that do not meet this requirement can still be eligible to receive City General Funds.

Business districts within the following neighborhoods would potentially qualify for the federal funding: Central Area, Rainier Valley, Chinatown International District and Little Saigon, Capitol Hill, White Center, South Park, Pioneer Square, Delridge, University District and Lake City. Federal funding eligibility will need to be determined for each proposal.

Program Description:
https://soed.cgweb.org/page.php?id=218

FAQ:
https://soed.cgweb.org/page.php?id=219

Helpful Tips for Using the Grants System: https://soed.cgweb.org/page.php?id=218#Application

Application Timeline:
-October 3, 2016: Request for Applications and program description released.
-October 31, 2016: 11:59 PM PST: Application deadline
-November 14, 15, 16, 2016: Presentations to Only in Seattle Review Committee
-December 31, 2016: Notification of funding decision

2017 contracts will be developed in January and fully executed by March 31st. Contracts can be back-dated to begin January 1st. The contract will include specific activities, milestones and a budget based on an action plan that is accepted by OED and the district.

For Technical Assistance:

-Sign up for Office Hours with Theresa Barreras:
https://calendly.com/theresa-barreras

-Sign up for Office Hours with Heidi Hall:
https://calendly.com/heidi-hall

-Sign up for Office Hours with Mikel Davila:
https://calendly.com/mikel-davila

Before starting your grant application, please review the funding source's website listed below for updates/changes/addendums/conferences/LOIs.
Apply Online: https://soed.cgweb.org/index.php

Theresa Barreras
206-684-4505
theresa.barreras@seattle.gov

Heidi Hall
206-733-9967
heidi.hall@seattle.gov

Mikel Davila
206-386-9748
mikel.davila@seattle.gov

City of Seattle

USA: Washington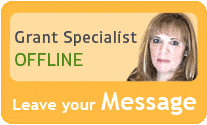 Our team of researchers and grant specialists review hundreds of funding resources daily to make sure GrantWatch.com provides members with the most up-to-date grants.
We have grants for: