Fellowship Programs at Independent Research Institutions (FPIRI)
Grants to USA Nonprofits and Agencies
to Support Humanities Fellowships

National Endowment for the Humanities (NEH) - Division of Research Programs

08/09/17 Receipt (5:00 PM ET Recommended Submission)
Grants to USA nonprofit organizations and government agencies to support fellowships contributing to the research and advanced study in the humanities disciplines. Applicants must ensure that the required registrations are complete by July 12 and July 26. This program sponsors scholars who are working away from their institutions and homes.

Fellowships provide scholars with research time, a stimulating intellectual environment, and access to resources that might otherwise not be available to them.

Fellowship programs may be administered by independent centers for advanced study, libraries, and museums in the United States; American overseas research centers; and American organizations that have expertise in promoting research in foreign countries. Individual scholars apply directly to the institutions for fellowships. A list of currently funded institutions is available.

In evaluating applications consideration is given to the library holdings, archives, special collections, and other resources—either on site or nearby—that institutions make available to fellows.

FPIRI grants provide funding for humanities fellowships of four to twelve months. The fellowships are held at the U.S. grantee institutions or—in the case of overseas research centers and organizations—abroad.

FPIRI-funded fellowships are governed by the terms and conditions listed below:

-A grantee institution may supplement the stipends of FPIRI fellows from its own funds, and fellows may receive additional funds from other sources. FPIRI fellows must be granted the same benefits, services, and accommodations normally accorded other fellows. In some circumstances grantee institutions may withhold a portion of the FPIRI fellows' stipends to cover the costs of housing and meals at a residential center. In their fellowship announcements and award letters institutions must clearly state the full value of the NEH stipend and, if applicable, the amount withheld.

-Grantee institutions must ensure the fair and informed selection of recipients of FPIRI fellowships by relying on the recommendations of an external committee composed of qualified scholars drawn from outside the institution's staff and governing bodies. The committee must convene (either virtually or in person), and all members should be replaced each year. NEH requires selection committees to consist of at least three persons.

-Grantee institutions must avoid real or perceived conflicts of interest in the composition of the selection committee and its deliberations. Staff, officers, board members, and trustees of the institution may not serve as pre-screening evaluators or voting members on committees that review applications for FPIRI awards. The same restrictions apply to staff, officers, and trustees of parent organizations. Persons holding individual memberships at an institution should not constitute a majority on that institution's selection committee.

For reference purposes only, recent grants have ranged from $113,400 to $324,464.

FPIRI grants support fellowship stipends at a rate of $4,200 per month and a portion of the costs of selecting the fellows, up to $5,000 per year. Grants also support the payment of indirect costs—but only on the costs of selecting the fellows, and not on the fellowship stipends.

The grant period begins on January 1, 2019, and ends on June 30, 2022.

Allowable pre-award costs for the selection of fellows may be included in the budget, as long as they are incurred no more than ninety days before the January 1 start of the grant. Pre-award expenditures are made at the recipient's risk, and the recipient's authority to approve such costs does not impose an obligation on NEH in the event an award is not made or is made for an amount that is less than the recipient anticipated. All other project activities and expenditures of project funds must occur during the grant period. A grantee institution must contact the NEH Division of Research Programs and Office of Grant Management concerning any proposed changes to an awarded budget.

FPIRI awards will generally not provide stipend funding for more than twenty-four fellowship- months per year for three years. Applicants seeking stipend support beyond this amount should request matching funds for the additional stipend support at a rate of $4,200 per month—so that every additional month of NEH funding is matched one-to-one by non-NEH funds.

Fellowship tenure must be full time and continuous.

City or township governments
County governments
Native American tribal governments (Federally recognized)
Nonprofits having a 501(c)(3) status with the IRS, other than institutions of higher education
Special district governments
State governments

To apply for a FPIRI grant, an organization must:

-Be a U.S. nonprofit institution with its own 501(c)(3) status, a state or local governmental agency, or a federally recognized Indian tribal government;
-Be financed, governed, and administered independently of institutions of higher education; and
-Have established and maintained a fellowship program with its own or other funding for at least the three years immediately preceding the application deadline.

Individuals are not eligible to apply.

NEH generally does not award grants to other federal entities or to applicants whose projects are so closely intertwined with a federal entity that the project takes on characteristics of the federal entity's own authorized activities. This does not preclude applicants from using grant funds from, or sites and materials controlled by, other federal entities in their projects.

NEH may offer funding at a level different from that requested. In some instances, NEH may offer matching funds only, or it may offer a combination of matching and outright funds in response to a request for outright funds.

Successful applicants will be awarded a grant in outright funds, matching funds, or a combination of the two, depending on the request of the applicant and the availability of funds.

Upload your application to Grants.gov. NEH strongly suggests that you submit your application no later than 5:00 PM Eastern Time on the day of the deadline. Doing so will leave you time to contact the Grants.gov help desk for support, should you encounter a technical problem of some kind.

Timeline:

-Until August 9, 2017: Contact Division of Research Programs program officers with questions and for advice (optional)

-June 28, 2017: Submit draft application (optional) by this date

-July 12, 2017: Create or verify your institution's Entity record at the System for Award Management by this date

-July 26, 2017: Register your institution (or verify its registration) with Grants.gov by this date

-August 9, 2017: Submit application through Grants.gov by this date

-December 2017: Peer review panel takes place

-March 2018: Meeting of the National Council on the Humanities, followed by funding decisions

-March 2018: Applicants are notified of the funding decisions

-April 2018: Institutional grants administrators and project directors of successful applications receive award documents by e-mail

-January 2019: Successful applicants begin work on their projects

View this opportunity on Grants.gov:
http://apply07.grants.gov/apply/GetGrantFromFedgrants?opportunity=20170809-RA&agencycode=NEH

Before starting your grant application, please review the funding source's website listed below for updates/changes/addendums/conferences/LOIs.
Phone: 202-606-8200
TTY: 800-877-8399
Email: fpiri@neh.gov

45.161

20170809-RA

USA: Alabama; Alaska; Arizona; Arkansas; California; Colorado; Connecticut; Delaware; Florida; Georgia; Hawaii; Idaho; Illinois; Indiana; Iowa; Kansas; Kentucky; Louisiana; Maine; Maryland; Massachusetts; Michigan; Minnesota; Mississippi; Missouri; Montana; Nebraska; Nevada; New Hampshire; New Jersey; New Mexico; New York City; New York; North Carolina; North Dakota; Ohio; Oklahoma; Oregon; Pennsylvania; Rhode Island; South Carolina; South Dakota; Tennessee; Texas; Utah; Vermont; Virginia; Washington, DC; Washington; West Virginia; Wisconsin; Wyoming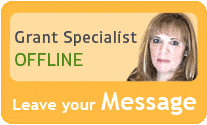 Our team of researchers and grant specialists review hundreds of funding resources daily to make sure GrantWatch.com provides members with the most up-to-date grants.
We have grants for: