2017-18 Public Safety Answering Points (PSAP) Operations Grant
Grants to New York Counties to
Improve Public Safety Dispatch Services

New York State (NYS) Division of Homeland Security and Emergency Services

11/17/17 5:00 PM EDT
Grants to New York counties to improve the operations of public safety dispatch and call-taking services. Funding may be requested for operating and personnel costs associated with public safety answering points. This program seeks to facilitate operations of public safety communications and strengthen statewide interoperable communications for first responders.

The Grant is noncompetitive and will allocate money by a formula which equitably distributes funding among awardee counties based on quantifiable elements and relevant metrics. The formula relies on criteria reflective of a county's operational scope, demographic elements, emergency services call metrics, progress made in deploying new technology, and adherence with State and national guidelines for emergency communications.

The Grant not only supports an awardee county's existing operations, but also encourages the development of Next Generation 911 (NG911) technologies and the Geographic Information System (GIS) data needed for NG911. The Grant also promotes the development of operational and procedural efficiencies and overall collaboration between different jurisdictions, such as other counties and state agencies.

The objectives of the Grant are:

1) To facilitate PSAP consolidation, regional initiatives related to 911 operations, implementation of NG911, and improvements in the operations of public safety communications; and

2) To develop multijurisdictional PSAP compatibility throughout the state and support statewide interoperable communications for first responders to improve public safety.

Additional Recommendations and Guidelines:

Several lessons were learned about GIS data in CAD systems from a recent pilot project by the GIS Program Office (GPO) and the New York State Police (NYSP) GIS/CAD/AVL group's continued efforts. The resulting guidelines may improve PSAP grant funding implementation and benefit awardee counties.

1) For many CAD systems, GIS data is required for the system to function properly. GPO provides NENA standard-compliant GIS data that can be used in CAD systems. However, each vendor's data requirements may be different. As such, counties may encounter the need make NENA standard-compliant GIS data work in an individual CAD system, such as reformatting the data or adding additional data fields. Counties should discuss this with its selected CAD vendor prior to signing a contract.

2) NENA sets the standards for 911 CAD systems in North America. GPO is developing statewide, consistent, NENA standard-compliant GIS data; this data is made available to counties for use in their CAD systems. Some CAD vendors utilize proprietary data formats in their software, requiring NENA standard-compliant data to be altered for use in their systems. Changing data from a national NENA standard into proprietary standards for setup and maintenance of a CAD system involves time and expense. Preference should be given to CAD Systems that accept NENA standard-compliant GIS data without modifications or additional charges.

3) A GIS data governance and maintenance plan is necessary for the setup and maintenance of CAD systems that rely on GIS data. Setting up and maintaining a multicounty CAD system that relies on GIS data has several requirements. Participating counties should decide what GIS data will be used and ensure that their GIS data is compatible and aligned with their neighboring counties' data and, if necessary, State data before the project begins. Additionally, DHSES highly recommends that participating counties develop a plan for maintenance and periodic updates, including a schedule, roles, and responsibilities.

4) When purchasing new CAD software, counties should keep in mind that NYSP and other State agency patrol cars in a county will need the same CAD client software as the county's local patrol cars in order to be dispatched on the county's new CAD system. Please contact NYSP and other responding State agencies to coordinate the utilization of CAD client software for their patrol cars.

Permissible costs include, but are not limited to:
-Personnel cost solely related to operating the PSAP;
-NG911 technologies;
-New 911 telephone equipment for the exclusive use of the PSAP, including Automatic Location Information (ALI) displays or intelligent workstations and ALI controllers;
-CAD upgrades or replacement, including software and hardware that will perform integrated mapping functions through a CAD interface at each call
taker position, utilizing the coordinates received via the ALI database link;
-GIS enhancements for the purpose of preparing for the implementation of the FCC wireless E911 requirements;
-Records Management Systems that will provide statistical analysis of wired line and wireless 911 calls;
-PSAP operating expenses (such as network connectivity, software licensing, etc.);
-Call accounting equipment;
-Microwave backhaul connectivity for the PSAP;
-Fit-up and installation of equipment in existing facilities that meet the above intent and purpose of the grant;
-Developing, conducting, and attending 911 in-service training;
-Basic Certification Training; and
-Dispatch workstations.

$10,000,000

The period of performance for contracts supported by 2017-18 PSAP Operations Grant Program funds is January 1, 2018 to December 31, 2018. Contract extensions will not be considered.

Counties within New York State and New York City are eligible to apply for the 2017 - 18 PSAP Operations Grant Program.

Eligible applicants must comply with the following standards and guidelines listed below, as applicable:
-New York Statewide Communications Interoperability Plan (SCIP)
-New York State 911 Standards
-FCC Federal Advisory Committee
-National Plan for Mitigating to IP-Enabled 911 Systems

Any new technology (such as equipment, software, interfaces, data management, etc.) purchases under the Grant must comply with the standards and guidelines listed below, as applicable:
-National Emergency Number Association (NENA) Standards
-The Association of Public-Safety Communications Officials (APCO) – Wireless 911 Deployment and Management Effective Practices Guide
-APCO/CSAA 2.101.1-2008
-Organization for the Advancement of Structural Information Standards (OASIS)

Costs that are not permissible include:
-Equipment or systems with proprietary technology that is non-compliant with standards listed in this document;
-Vehicles;
-Land Mobile Radio (LMR) subscriber equipment;
-Mobile data networks (including infrastructure, user equipment, service fees);
-New construction projects (such as new building constructions and capital projects);
-Furniture (other than dispatch workstations);
-Food and beverages;
-Out-of-State conferences and trainings; and
-Debt Service.

The deadline for submission of written questions is November 17, 2017.

Applications are due via email by November 17, 2017, 5:00 PM EDT.

The State will provide support in the form of reimbursement.

Before starting your grant application, please review the funding source's website listed below for updates/changes/addendums/conferences/LOIs.
Office of Interoperable and Emergency Communications
NYS Division of Homeland Security and Emergency Services
1220 Washington Avenue, Building 7A, Suite 710
Albany, NY 12242

Grant.Info@dhses.ny.gov

USA: New York City; New York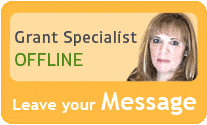 Our team of researchers and grant specialists review hundreds of funding resources daily to make sure GrantWatch.com provides members with the most up-to-date grants.
We have grants for: