Media Artists Program
Grants to Toronto, Ontario Professional Artists for
the Production and Creation of Media Arts Projects

Toronto Arts Council (TAC)

10/16/17 11:59 PM
Grants of up to $6,000 and grants of up to $12,000 to Toronto, Ontario professional artists for the creation and production of art work in the media field. The category of media arts may include video, new media artworks, and independent film. Applicants may be emerging artists, mid-career, or established artists. Funding may be used towards covering the direct costs of production or creation, including subsistence and materials. Applicants may apply for production and/or post-production.

New media refers to works that use multi-media, computers or communications or information technologies for creative expression, including installation and performance art works that integrate such technologies.

Two levels of funding:

Level One – For emerging artists in the early stages of their professional careers. Artists in this category have produced a small body of work and achieved some local recognition and/or have limited public screening and/or exhibition experience. Generally they have had between 2 and 7 years of professional arts practice.

Level Two – For mid-career and established artists. Mid-career artists are past the early stages of their careers and have produced a reasonable body of work and received recognition, exhibitions or screenings outside the local community. Generally they have had from 8 to 14 years of professional arts practice.

Established artists have produced an extensive body of work and have achieved national or international recognition, exhibitions or screenings. Generally, they have had at least 15 years of professional arts practice.

Level 1: Up to $6,000
Level 2: Up to $12,000

The project may not start before December 15. All projects must be completed within two years of the date on the notification letter.

Applicants must be professional artists and meet the following criteria:

- Applicants must be Canadian Citizens or Permanent Residents or have an application pending for Permanent Resident status and, if requested, be able to provide documentation to verify this.
- Applicants must be residents of the City of Toronto for at least one year prior to the application deadline. Temporary absences of up to 12 months may be considered, subject to written explanation and special permission; please contact
the Grants Officer. Neither a Post Office Box address nor a studio address can be used to meet the residency requirement.
- Applicants must have completed basic training (not necessarily in a formal educational institution).
- Applicants must have spent a minimum of one year working on and developing an independent art practice after completing full-time studies.

Undergraduate students are not eligible to apply.

Professional artists pursuing graduate studies may not apply for work related to their program of study. Note: A letter from the graduate program director specifying that the project is not related to the graduate student's program of studies must be submitted with the application.

Applicants must retain full copyright, financial, editorial and creative control.

Applicants to the 2017 Visual Artists program may not apply to the 2017 Media Artists program.

Applicants may receive funding through TAC's Visual Artists or Media Artists programs only once every two years.

Those who received funding from either program in 2016 are not eligible to apply to either program in 2017 but may reapply in 2018.

Collaborative proposals are eligible. Co-applicants are subject to the same eligibility criteria as primary applicants. If the application is successful, the grant cheque will be payable to the principal applicant, as listed in the application. Similarly, a T4A slip will be issued to the principal applicant.

The only eligible applicant for a film or video project is the director. Producers may not apply as co-applicants.

The following are not eligible:

- Projects with total budgets in excess of $250,000.
- Projects that have been completed prior to the announcement of results.
- Requests for funding solely for travel or exhibition of work.
- Promotion and marketing expenses.
- Capital purchases of tools, equipment, etc.
- Commissioned, instructional or promotional projects.
- Pilots for commercial or educational television.
- Music videos.

Programs are open to receive applications two to three months before the submission deadline.

Before starting your grant application, please review the funding source's website listed below for updates/changes/addendums/conferences/LOIs.
To apply: http://www.torontoartscouncil.org/grant-programs/discover-tac-grants/online-application

Peter Kingstone, Visual/Media Arts Officer
Phone: 416-392-6802 ext 208
Email: peter@torontoartscouncil.org

Toronto

Canada: Ontario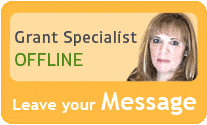 Our team of researchers and grant specialists review hundreds of funding resources daily to make sure GrantWatch.com provides members with the most up-to-date grants.
We have grants for: