Community Grant Program
Grants to Oregon Nonprofits for Health, Education,
Arts, Environment, and Civic Engagement
Agency Type:
Foundation / Corporation

Oregon Community Foundation (OCF)

07/15/17 Midnight
Grants ranging from $5,000 to $50,000 to Oregon nonprofit organizations to benefit communities throughout the State. Program areas include health and wellbeing for vulnerable populations, education and opportunity, arts and culture, environment, community livability, and community engagement.

The Community Grants Program is a broadly accessible, responsive statewide grants program. Its long-term goals are to strengthen the social fabric of Oregon's communities and improve the lives of all state residents. This program responds to evolving, community-identified needs and builds civic leadership and engagement.

Guiding Principles:

-The Foundation believes that creative and sustainable solutions come from people who work in partnership to address common needs and aspirations.

-The Foundation gives high priority to investments that create positive, substantive change and attempt to resolve problems at their source.

-The Foundation recognizes and respect Oregon's diverse regions and populations, and seeks to advance equity, diversity, and inclusion through its programs.

Four Funding Priorities and Objectives for Each:

Health & Wellbeing of Vulnerable Populations (30%-40% of grants)

1. Improve community-based health and wellness, including oral and mental/behavioral health
2. Address basic human needs, such as food, housing, and related services
3. Improve the quality of life, safety, and self-sufficiency of at-risk populations

Educational Opportunities & Achievement (30%-40%)

1. Promote social, emotional and cognitive development of young children, including programs that support and educate parents and efforts that engage volunteers
2. Expand academic support, mentoring and recreational programs for children and youth, particularly to close the achievement gap
3. Broaden workplace, career and postsecondary experiences and opportunities for youth
4. Improve adult literacy, skill development, education and workforce training

Arts & Cultural Organizations (15%-25%)

1. Strengthen and stabilize arts and cultural nonprofits, and support collaborative efforts
2. Cultivate and support appreciation of diverse cultures and art forms
3. Deepen community-based arts education for children and adults
4. Encourage audience engagement, particularly to reach underserved populations

Community Livability, Environment & Citizen Engagement (10%-20%)

1. Promote leadership development, volunteerism, immigrant integration, and civic participation
2. Support stewardship and appreciation of Oregon's outdoor spaces and scenic beauty
3. Address social, economic and environmental challenges or opportunities by bringing together disparate stakeholders
4. Preserve places essential to communities' civic and historic identities

Project Types:

Community Grants help nonprofits better serve their local communities, with awards generally for:

-Program development or expansion
-Modest capital projects
-Building the capacity of a nonprofit to strengthen or stabilize its operations

In addition, OCF occasionally awards one-year-only "bridge" support for core operations. These are rare and it is important that: (1) applicant's mission is a close fit with OCF funding priorities, (2) the need is temporary, and (3) applicant has a clear, viable plan for replacing OCF support with more sustainable funding after the grant year.

$6,500,000

The Community Grants Program awards about 175 grants per grant cycle, twice per year.

The average award is $20,000 and the award range usually $5,000 to $50,000.

The Early Bird Incentive winner will receive a $2,500 grant for general operating support.

Large awards and multi-year awards are offered, but not frequently.

In the case of larger requests or multi-year requests (maximum of three years), close attention is paid to the nonprofit's history, including: stability in staff and board; uniqueness of programs and leadership in its field; and excellence in financial management, and breadth and stability of funding.

Applicant must have 501(c)(3) status as a public entity (not a private foundation) or have a qualified fiscal sponsor.

Restrictions and Application Frequency:

The Community Grants Program is not a source of ongoing annual funding for an organization. Also, OCF does not support the same project twice. If a project is funded, the grantee may not submit the same project again (unless the project was offered a multi-year opportunity).

Preference is given to nonprofit applicants who have NOT received multiple Community Grants in recent years.

If you apply and DO NOT receive a grant, you may not apply for another grant until 12 months after your previous application was submitted. Essentially this means one application per 12-month period if you were unsuccessful in seeking a grant.

If you apply and DO receive a grant, you may not apply for another grant until 18 months after your previous application was submitted. This means you must finish your 12-month grant period and present your post-grant evaluation before you may submit a new application – the equivalent of an 18-month period. (The only exception is a multi-year award, which requires a renewal application each year.)

Activities Typically Not Eligible for Funding:
-Events or performances (either one-time or annual) unless they will result in significant growth in ongoing organizational capacity, financial stability or audience diversity
-Annual fund appeals and contributions to endowments
-Projects in individual schools
-Grants to subsidize participation (scholarships) or re-granting programs
-Purchases or activities that occur prior to grant decisions
-Deficit funding
-Replacement of government funding
-Lobbying to influence legislation
-Scientific research
-Religious activities

Total awards through this program are about $6.5 million per year, with 15-20 percent of the resources coming from donor advised funds and the balance from OCF's discretionary funds.

Two Community Grant cycles occur annually:

-Spring Cycle: Applications accepted December 1 to January 15 at midnight with board decision in May.
-Fall Cycle: Applications accepted June 1 to July 15 at midnight with board decision in November.

Renewal applications follow the same process as new application

Early Bird Incentive: Nonprofits who submit an application by midnight on June 20 will be entered automatically into a drawing to receive a $2,500 grant for general operating support in July.

Before starting your grant application, please review the funding source's website listed below for updates/changes/addendums/conferences/LOIs.
Apply Online:
https://ocf.iphiview.com/ocf/LogIn/tabid/444/Default.aspx

For questions about the application, contact:
503.227.6846
grants@oregoncf.org

For additional staff assistance:

Portland Office: 503.227.6846

For proposals in Clatsop, Columbia, Lincoln, Tillamook, Polk, Marion, Yamhill, Clackamas, Hood River, Multnomah, and Washington Counties, please contact:

Megan Schumaker, Senior Program Officer
mschumaker@oregoncf.org

Michelle Boss Barba, Program Officer for Arts and Culture
mbossbarba@oregoncf.org

Melissa Hansen, Program Officer
Portland Metro
mhansen@oregoncf.org

Michael Achterman, Associate Program Officer
machterman@oregoncf.org

Eugene Office: 541.431.7099

For proposals in Benton, Douglas, Lane, Linn, Coos, and Curry Counties, please contact:

Damien Sands, Program Officer
Southern Willamette Valley
dsands@oregoncf.org

Bend Office: 541.382.1170

For proposals in Crook, Deschutes, Jefferson, Sherman, Wasco, Wheeler, Baker, Gilliam, Grant, Harney, Malheur, Morrow, Umatilla, Union, and Wallowa Counties, please contact:

Cheryl Puddy, Associate Program Officer and Regional Administrator
cpuddy@oregoncf.org

Medford Office: 541.773.8987

For proposals in Jackson, Josephine, Klamath and Lake Counties, please contact:

Amy Cuddy, Senior Program Officer for Southern Oregon
acuddy@oregoncf.org

USA: Oregon

Arts and Culture
Capital Funding
Children
Community Services
Economic Development
Elementary Education
Environment
Health and Medical
Higher Education
Housing
Literacy & Libraries
Mental Health
Minorities
Non-Profit Support Services
Nutrition
Other
Preschool
Preservation
Quality of Life
Refugee/Immigrant
Secondary Education
Sports & Recreation
Workforce
Youth/Out-of-School Youth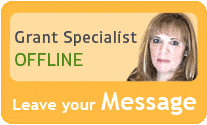 Our team of researchers and grant specialists review hundreds of funding resources daily to make sure GrantWatch.com provides members with the most up-to-date grants.
We have grants for: