Special Event Grant Program
Grants to Leon County, Florida Groups and
Organizations for Events to Promote Local Tourism

Visit Tallahassee - Leon County Division of Tourism Development

07/19/17

08/07/17
Grants of up to $15,000 to Leon County, Florida groups and organizations for public events that will attract overnight visitors to the area and promote local tourism and economic development. Funding is intended to support events such as a new or existing organized exhibition, concert, festival, fair, conference or celebration which is conducted according to a prearranged schedule and of interest to the general public.

Public interest should extend to both Leon County residents and those living outside the County.

Funding is intended to support events that create business for the commercial lodging industry (hotels/motels, campgrounds, condominiums) as well as restaurants, retail establishments and other businesses. To be considered for funding, the following criteria have been established:

- The event must have the potential to bring out-of-town visitors that use commercial lodging establishments in Leon County.
- Applicant must provide a marketing/promotions plan.
- Applicant must provide a detailed event budget.

Funding amount levels will be provided based on the event's estimated number of hotel room nights (listed below). The estimated number of hotel room nights does not guarantee the level of funding at which the event may be approved. The final funding recommendation will be based on the committee's discretion and the funding available.

Estimated Room Nights: 1,001 to 1,499
Room Night Funding Range: $10,000-15,000

Estimated Room Nights: 500 - 1,000
Room Night Funding Range: $6,000 – 9,999

Estimated Room Nights: 200 - 499
Room Night Funding Range: $3,000 - 5,999

Estimated Room Nights: 100 - 199
Room Night Funding Range: $1,500 – 2,999

Estimated Room Nights: Less than 100
Room Night Funding Range: $0 - $1,499

Events must take place between October 1, 2017 and September 30, 2018.

Organizations hosting events that bring overnight visitors to the community from October 1, 2017 to September 30, 2018 are eligible to apply.

Funding does not support administrative costs or non-public events. Funding supports marketing and promotional efforts, venue/site rentals and costs associated with visiting artists and/or exhibits.

Hotels secured for the event must be located within Leon County.

Allowable expenses include:

- Promotion, marketing and paid advertising/media buys that reach outside Leon County with potential to drive overnight visitation
- Event production and technical expenses, site fees/costs (contract help, rentals, insurance) rights fees, sanction fees, non-monetary awards and travel expenses including lodging.

Unallowable expenses include:

- General and administrative expenses
- Building, renovating and/or remodeling expenses
- Permanent equipment purchases
- Debts incurred prior to grant requests
- Programs which solicit advertising or sponsorships
- Hospitality or social functions
- Advertising that only reaches Leon County and its residents
- Sleeping room expenses for attendees.

For Gadsden, Jefferson, Franklin, and Wakulla County events, to qualify, event must:
1. Utilize or demonstrate the potential to utilize Leon County lodging establishments.
2. Have secured a funding commitment from the home county Tourist Development Council.

Grant Workshops: Learn more about applying for grants and instructions on completing the application attend a workshop June 14 or July 19 from 3-5 PM at the Downtown Library, 200 West Park Avenue.

2017-18 grant applications are being accepted May 1 - Aug 7, 2017.

Please Note:

If the requested grant amount exceeds $10,000, applicants budget must reflect at least a 25% dollar-for-dollar match (in-kind services will not be allowed). Applicants will be required to identify the amount of matching funds in the event budget submitted and the amount must be verified and sourced in the Post-Event Report. The grant award amount may be reduced for the next cycle proportionately to the shortfall of funds raised if the 25% matching funds were not received.

Funding shall be provided as reimbursement for approved actual expenditures upon completion of the event. Proof of payment must be provided.

Before starting your grant application, please review the funding source's website listed below for updates/changes/addendums/conferences/LOIs.
To apply, go to http://grants.visittallahassee.com/grant/

For assistance or questions regarding the grant program, contact Aundra Bryant, Special Events, at Aundra.Bryant@VisitTallahassee.com or 850-606-2311.

Additional Staff Contact:

Lauren Shoaf Pace
Marketing Communications Director/Film Liaison
Direct: (850) 606-2322
Lauren.Pace@VisitTallahassee.com

USA: Florida: Leon County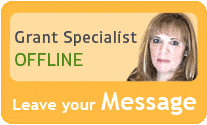 Our team of researchers and grant specialists review hundreds of funding resources daily to make sure GrantWatch.com provides members with the most up-to-date grants.
We have grants for: