Woods Charitable Fund Grants
Grants to Lincoln, Nebraska Nonprofits for Human
Services, Education, Civic Programs, and Arts and Culture
Agency Type:
Foundation / Corporation

Woods Charitable Fund

10/31/16

10/15/16

Request a Grant Writer
Grants to Lincoln, Nebraska nonprofits for programs that will strengthen the local community, and improve the quality of life for local residents. LOIs are due October 15. Priority will be given to programs in the focus areas of arts and culture, education, human service, and civic and community. The Fund is interested in reviewing plans for pilot projects and innovative programs, as well as sustained growth for organizations whose work coincides with the purposes of the foundation.

1) Arts and Culture

Woods supports programs in the arts and humanities that will enhance or develop the common aesthetic spirit. Programs that connect the arts and humanities with nontraditional participants are of special interest to the Fund.

2) Civic and Community

The Fund supports projects that empower less advantaged Lincoln residents to participate in the economic system and that foster community participation and responsibility, thus engaging people to solve problems and improve opportunities for all. Woods recognizes the growing need in Lincoln for affordable housing and supports programs that expand its availability. Advocacy groups and neighborhood, citizen and community organizations are effective avenues to promote citizen involvement and strengthen neighborhoods.

The need for individuals to achieve self-sufficiency has been identified as a primary community concern. The Fund encourages submission of proposals that suggest creative approaches to helping people escape poverty and become work ready.

3) Education

The Fund looks forward to opportunities to review proposals from existing educational institutions and from creative new programs to meet the challenge.

4) Human Services

A significant cornerstone in community life is the family. Its power to mold and develop mentally healthy, secure, loving members determines Woods' interest in supporting projects to strengthen families and provide opportunities for youth to achieve their full potential. This is a broad category and may include either direct service or policy programs focused on child care, single parenthood, the elderly, family planning, shelter, troubled families as well as others.

The Fund will give special consideration to programs and initiatives designed to prevent youth and family violence.

The Fund gives special consideration to programs and initiatives designed to:
- Support organizations that haven't traditionally served refugees and immigrants but are trying to integrate them into their client bases and work forces.
- Expand English language education for New Americans.
- Help develop community acceptance and appreciation for New Americans.
- Extend research and planning concerning immigrants and refugees in Lincoln.

The Fund will consider requests for:
- Technical assistance for technology planning
- Information/Technology staff
- Computer software
- Technological training
- Fund development using technology
- Marketing using technology

Applicants generally should be organizations described in Section 501(c)(3) of the Internal Revenue Code and have a written ruling from the IRS that they also qualify under Section 509(a)(1), (2) or (3) of the Code (publicly supported organizations and their affiliates).

Occasionally the Fund considers proposals from 501(c)(3) organizations that are private, operating foundations. In exceptional cases, the Fund will consider fiscal agent and expenditure responsibility grants.

Woods does not accept applications from organizations: (1) that have had proposals approved or declined in the preceding 12 months; or (2) that are recipients of active, multiyear grants. This policy does not apply when organizations are involved in collaborative proposals.

The following areas are not eligible for grant review:
- Capital projects for health care institutions
- Environmental programs
- Funding of endowments
- Fundraising benefits or program advertising
- Individual needs
- Medical and scientific research
- Programs for individual schools
- Recreation programs
- Religious programs
- Residential care and medical clinics
- Scholarships, fellowships
- Sponsorships

Woods Charitable Fund only accepts applications from nonprofit organizations that have communicated with them and have been asked to complete an application form. Organizations seeking to renew previous grants also are required to contact the Fund before reapplying.

Inquiries must be made by October 15.

Contact the Fund by telephone or by sending a two-page letter of intent, including budget information, by mail or e-mail. The staff can then help you decide whether it is worth your time and expense to proceed with a full proposal.

Before Applying: http://woodscharitable.org/apply/

Limitations: http://woodscharitable.org/limitations/

Restrictions: http://woodscharitable.org/restrictions/

Before starting your grant application, please review the funding source's website listed below for updates/changes/addendums/conferences/LOIs.
Thomas C. Woods, IV, President
(402) 436-5971
twoods@woodscharitable.org

Woods Charitable Fund
1248 'O' Street – Suite 1130
Lincoln, NE 68508

Lincoln

USA: Nebraska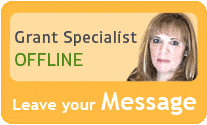 Libby is constantly in touch with grant program managers and reviews numerous publications to make sure that GrantWatch.com provides subscribers with the most up-to-date grant opportunities.
We have grants for:

Need help?
Hi, I would love to guide you through the site.
Please feel free to call or write.
Customer Sales & Support
(561) 249-4129