Harbor Facility Grant Program
Grants to Alaska Municipalities and Housing Authorities
for Small Boat Harbor Infrastructure Improvements

Alaska Department of Transportation and Public Facilities (DOT&PF)

08/04/17 Delivery by Close of Business or Postmarked by Date
Grants starting at $50,000 to Alaska municipalities and regional housing authorities for the repair and maintenance of small boat harbor facilities. Funding is intended to support the construction phase of qualifying boat facilities. This program consists of the following two tiers:

-The first tier has priority and consists of major maintenance and repair of a harbor facility that was previously owned by the state and now is municipally or regional housing authority owned. A harbor facility may only receive one Tier I grant regardless if it is for all or only a portion of that harbor facility. The boundaries of a Tier I harbor facility will be based on the department's 1995 Alaska Harbor Directory or as determined by the department. Once a Tier I eligible harbor facility receives a Tier I grant, the status of that harbor facility changes from Tier I to Tier II henceforth. After all eligible Tier I projects have been selected, the department will consider Tier II projects.

-The second tier consists of all other municipally or regional housing authority owned harbor facilities, including construction of a new harbor facility. Harbor facilities which have already received a Tier I grant can only compete for Tier II grants. Tier II grants may comprise new construction, expansion, or major maintenance and repair of a harbor facility. A harbor facility is eligible for multiple Tier II grants.

Items of work eligible for the grant program include:
-Approach structures
-Pilings and anchors
-Access ramps and gangways
-Float systems for permanent and transient moorage
-Floating breakwaters
-Utility systems integral to the float systems (specifically power, lights, fresh water, sewage pump out, and fire protection)
-Launch ramps
-Seaplane floats
-Portable or trailer mounted equipment for firefighting, sewage pump out, oily bilge water, etc.
-Other appurtenances necessary for the basic operation of the harbor facility
-Third-party contracts for construction management and inspection services

Minimum Award per Grant: $50,000

The grant period is eighteen (18) months.

Grants are made to municipally or regional housing authority owned small boat harbor facilities in the State of Alaska.

Grants may not be used to fund the development of the planning and engineering studies, land acquisition or bidding documents, i.e. plans and specifications.

Do not request funding for a construction ready project that the municipality or regional housing authority cannot reasonably expect to construct within 18 months after all parties sign the grant agreement.

Harbor facilities not eligible under this program are ones that lease the majority of its slip space to large commercial or tourist marine vessels (greater than 125 feet LOA) or ones that are not available to the general public.

Port or barge facilities are not eligible for the grant program.

Ineligible items of work for the grant program include:
-Dredging, blasting or mechanical removal of harbor basin materials
-Rubble-mound breakwaters and revetments
-Dikes, groins, and jetties
-Wharfs and docks for large commercial or passenger tourist marine vessels (greater than 125 feet LOA)
-Seawalls, bulkheads, sheet pile walls, gabions, and quays
-Access roads and upland improvements
-Boat houses
-Commercial or privately owned utility systems on the float systems
-Fuel and oil distribution systems
-Platform floats for small buildings, restrooms, or commercial retail space
-Landscaping and facility amenities, e.g., trash receptacles, used oil collection tanks, storage/locker boxes, etc.
-Security or close circuit television video (CCTV) systems
-Utility system improvements beyond the harbor facility limits, e.g., electrical and water/sewer line extensions to bring those services to the harbor facility
-Harbormaster offices, buildings, offices, shops, boat yards or storage structures
-Marine vessel hoisting machinery and small boat haul-out systems

The state will contribute 50% of the project cost.

Applications for Harbor Facility Grant funding must be delivered on or before the close of business on August 4, 2017. Applications may be submitted by mail but must be postmarked no later than August 4, 2017.

Before starting your grant application, please review the funding source's website listed below for updates/changes/addendums/conferences/LOIs.
Michael Lukshin, P.E., State Ports and Harbors Engineer
(907) 465-3979
michael.lukshin@alaska.gov

Applications must be delivered to:

State Ports and Harbors Engineer
Alaska DOT&PF
P.O. Box 112500
Juneau, Alaska, 99811-2500

USA: Alaska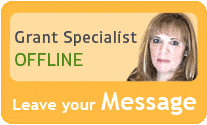 Our team of researchers and grant specialists review hundreds of funding resources daily to make sure GrantWatch.com provides members with the most up-to-date grants.
We have grants for: