Arts Tour Minnesota
Grants to Minnesota Nonprofits, Agencies, and
Artists for Presenting Arts Touring Activities

Minnesota State Arts Board

07/21/17 4:30 PM
Grants starting at $10,000 to Minnesota nonprofit organizations, government agencies, and individual artists to facilitate tours featuring the literary, visual, and performing arts. First-time applicants are strongly encouraged to contact program staff prior to applying. The purpose of this program is to ensure that state residents have access to high-quality arts activities, regardless of geographic location.

Grants may be used to support Minnesota presenters hosting professional tours by Minnesota and non-Minnesota artists, or to support Minnesota artists and arts organizations touring existing artworks to Minnesota communities that are outside of their home region.

At its core, this program strives to connect Minnesota audiences with artists and artistic works to which they would not otherwise have access. While not required, the Arts Board recommends that proposed projects also offer supplemental opportunities for broader or deeper connections between artists and audiences such as education or outreach activities.

For the purpose of this program, "touring" is an arts activity that takes place in a geographic community other than the artist's home community and which draws or serves a significantly different audience to the artist's work than would otherwise be the case. A population center and its adjoining communities are considered one geographic community (e.g., a metropolitan area and its suburbs, or the communities contained within a Minnesota metropolitan statistical area). Applicants will need to clearly articulate how the touring locations are different from the artists' home locations.

The goal of the Arts Tour Minnesota program is to connect Minnesota audiences with meaningful arts experiences to which they would not otherwise have access. Proposed projects must address at least one of the following program outcomes:

-Minnesotans have meaningful arts experiences through artist tours.
-Minnesotans have access to arts experiences in local venues that are familiar to them, including nontraditional arts spaces.
-Minnesota touring artists gain new skills and relationships needed to successfully tour their work.

Every project supported by the arts and cultural heritage fund must have measurable outcomes. Grantees will be expected to evaluate their activities and be able to demonstrate measurable achievements related to outcomes.

Arts Tour Minnesota funds may be used for the following purposes:

1. To present existing artistic works in all disciplines, of all cultures and periods, from Minnesota and beyond;

2. For support of professional artists and arts organizations to reach new audiences through touring to new locations;

3. For supplemental activities that employ the arts in community building;

4. For supplemental professional development to increase touring or presenting capacity;

5. For supplemental education or outreach activities related to the primary touring activity that engage the intended audience more deeply with the artists and their works of art;

6. To support the modification of existing work so that it will be suitable for touring, so long as those costs are only one component of a larger touring proposal that makes the existing work available to audiences in Minnesota;

7. To support planning and preparation of the project, marketing, personnel, and evaluation costs;

8. To present either touring artists that live in or are located within the state of Minnesota or touring artists that do not live in or are not located within the state of Minnesota;

9. To support a single event or multiple events.

-Minimum grant amount: $10,000
-Maximum grant amount: $150,000

An organization that did not exist, had no financial activity, or had operating expenses of less than $10,000 in fiscal year 2015 may only request the minimum grant amount.

An individual artist who requests a grant of $25,000 or more must apply with a nonprofit Minnesota fiscal sponsor.

This program funds activities that take place between June 1, 2018 - May 31, 2019.

Eligible organizational applicants must be one of the following:
-A Minnesota 501(c)(3) tax-exempt organization;
-A public agency such as a unit of local, state, or tribal government; or
-An unincorporated group that has a formal written agreement with a Minnesota 501(c)(3) tax-exempt or governmental unit fiscal sponsor.

AND must meet all of the following conditions as of the application deadline:
-Be located and operating within the state of Minnesota;
-Employ at least one paid individual, in a contract or salaried position, to provide administrative and/or artistic oversight of the project;
-Be either an arts producing organization that proposes to tour its artistic work and has previous experience producing similar work; or an organization that proposes to present the work of touring artists.

Eligible individual applicants must be all of the following as of the application deadline:
-A professional artist applying as an individual;
-At least 18 years of age;
-A current Minnesota resident for a minimum of six months who will remain a resident throughout the contract period;
-A U. S. citizen, or individual who has attained permanent resident status;
-An artist with previous experience producing artistic work for audiences that proposes to tour his or her work.

Who is not eligible to apply?
-A for-profit organization or group that uses a business structure that must report and pay taxes on taxable income;
-A nonprofit organization incorporated under any designation other than 501(c)(3);
-An applicant that is not in compliance with any active contract with the Arts Board;
-An applicant that has a report specified in a previous contract with the Arts Board that is overdue as of the application deadline.

An organization may be the official applicant on only one application in this program. An affiliate and host organization may not both apply in the same program.

An individual artist who requests a grant of $25,000 or more must apply with a nonprofit Minnesota fiscal sponsor. Grant funds are considered taxable income for individuals.

The following activities do not make an application ineligible, but Arts Tour Minnesota funds may not be used for these purposes:

1. To support salaries or overhead of public or private schools, colleges, or universities;
2. To support academic credit producing activities or events which are primarily oriented to postsecondary students and the academic community;
3. For activities primarily intended to serve elementary or secondary school students;
4. For activities that take place outside of the project period;
5. To support regular programming that is funded through the Arts Board's Operating Support or Community Arts Education Support grant programs;
6. To create, commission, or support the creation of entirely new work, or to purchase a work of art;
7. For producing organizations, such as orchestras, theater companies, dance companies, and opera companies to request fee support for guest artists who will perform/show/collaborate with the organization in its home community (i.e., guest soloist, guest conductor, guest director, etc.);
8. To support competitions, talent showcases, or parades;
9. To support benefits and fundraisers;
10. To support lectures, classroom activities held during the school day, master classes, or workshops not directly associated with the touring activity;
11. To support an entire festival;
12. To support activities that take place in the touring artist's home community and/or activities which draw or serve audiences that regularly have access to the touring artist's work;
13. To support project activities that are funded through another Arts Board grant program in the same fiscal year.

Arts Board grant funds may not be used for the purposes listed below. An application that includes any of the following items will be ineligible:

1. Activities in which artists are required to pay excessive fees in order to exhibit or perform;
2. Payment of debts incurred before the grant activities begin;
3. Activities that are essentially for the religious socialization of the participants or audience;
4. Activities in primary or secondary level parochial schools;
5. Activities that attempt to influence any state or federal legislation or appropriation;
6. Capital costs (such as improvements, construction, or property);
7. Equipment requests of $5,000 or more;
8. To start, match, add to, or complete any type of capital campaign (such as endowment, debt retirement, or building campaigns);
9. Events that are not open and accessible to the general public;
10. Events that, when feasible, do not establish admission charges;
11. Payment of costs for activities that take place outside the geographic boundaries of the state of Minnesota;
12. Proposals that do not have at least one touring artist and at least one presenter committed to the project at the time of application;
13. A project budget that does not include a minimum cash match of 25 percent.

Additionally, applications from INDIVIDUALS that include any of the following items will be ineligible:

1. Activities that involve any organization at which the applicant is employed and/or from whom the applicant receives a W-2 or 1099 form;
2. Paying for tuition, fees, or work toward any degree;
3. Paying for translating another person's literary work;
4. Activities that are exclusively for curriculum development;
5. Costs for relocating the applicant's legal address/residence outside the state of Minnesota;
6. Paying for the establishment of any type of arts, other nonprofit, or for-profit organization.

The applicant may request up to 75 percent of the project costs in combined support from the Minnesota State Arts Board and one or more of the state's regional arts councils; a 25 percent match is required.

A grantee may receive no more than 50 percent of its total operating expenses from the Arts Board. The 50 percent cap will be based on the applicant's total operating expenses for fiscal year 2015, as demonstrated in its fiscal year 2015 financial statements. Arts Board support includes an Operating Support grant, Community Arts Education Support grant, one or more project grants, or a combination of operating and project support. This cap does not apply to individual artists.

First time applicants to this program are strongly encouraged to call the program officer prior to beginning an application, after first reviewing the Program Overview and Application Instructions.

FY 2018 applications must be submitted and accepted before 4:30 PM on Friday, July 21, 2017. For more information about the timeline, see the calendar page:
http://www.arts.state.mn.us/calendar/index.htm

Timeline:
-Application deadline: Friday, July 21, 2017, 4:30 PM
-Application review: September - October, 2017
-Board approval: November 2017
-Project dates: June 1, 2018 - May 31, 2019

How to Use Web Grants Online Tutorial:
http://www.arts.state.mn.us/training-and-info/2012-11-wg-nav/

How to Register as a Web Grants User Online Tutorial:
http://www.arts.state.mn.us/training-and-info/2012-10-wg-reg/

Before starting your grant application, please review the funding source's website listed below for updates/changes/addendums/conferences/LOIs.
Apply Online through Web Grants:
http://apply.mnartsboard.com/

If you have questions about the content of the application form or narrative, please contact:

Rina Rossi, program officer
(651) 215-1612
Rina.Rossi@arts.state.mn.us

If you have questions about the technical aspects of the application form, or questions about electronic submission, please contact:

Tom Miller, project manager
(651) 215-1611
apply@arts.state.mn.us

E-mail is preferred.

All staff can be reached toll-free at (800) 866-2787.

Minnesota State Arts Board
400 Sibley Street, Suite 200
Saint Paul, MN 55101-1928

USA: Minnesota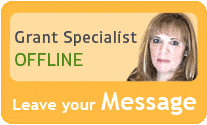 Our team of researchers and grant specialists review hundreds of funding resources daily to make sure GrantWatch.com provides members with the most up-to-date grants.
We have grants for: