Women's Fund of Winston-Salem Grants
Grants to Forsyth County, North Carolina Nonprofits and
Agencies for Programs to Benefit Women and Girls
Agency Type:
Foundation / Corporation

Women's Fund of Winston-Salem

07/12/17

07/20/17 5:00 PM Receipt
Grants of up to $10,000 and grants of up to $15,000 to Forsyth County, North Carolina nonprofit organizations and agencies to assist women and girls through programs in education, career development, financial stability, and family issues. Priority will be given to programs serving women from African-American and Latino communities, as well as those serving impoverished women.

Organizations may apply to one of the following types of grants:

- The Community Grants Program will provide organizations of all sizes with grants of up to $15,000.
- The Grassroots Grants Program is designed to level the playing field for smaller organizations so they can compete for grants from The Women's Fund. This grant program will provide community-based grassroots organizations (with annual operating budgets of up to $250,000 per year) with grants of up to $10,000.

Funding is intended for the following types of requests:

- Program or Project Grants: To support existing or new programs or projects. Funding for one-time events or for media and art projects will be considered if they are part of a larger strategy that otherwise meets the funding criteria.
- Planning Grants: To develop new programs or to modify existing programs to better meet the needs of women and girls.
- Collaboration Grants: To provide funding to bring together groups in collaborative or cooperative projects that will yield greater impact than the groups would be able to achieve on their own.
- Evaluation Grants: To evaluate the impact on women and girls of an existing or new program that meets the funding criteria (evaluation funding may also be included in a program or project grant request).
- Research Grants: To support social sciences research on issues impacting women and girls in the community. Requests for research funding will be considered if the research will have a direct application to implementing a program to address the root causes of a problem or to create social change around an issue.
- Pilot Programs: Initial small-scale projects that are used to assess the viability of program ideas.

Additionally, applicants to the Grassroots Grants Program may apply for funding to support organizational assessments, strategic planning, fund development, and board or staff development and training.

Focus Area Details:

Financial Stability:
- Asset building to meet short-term and long-term needs
- Manage costs of essential needs such as child care, healthcare, housing, food, and transportation

Job/Career Development:
- Provide education/skills, networking, and mentoring
- Prepare women for career growth and leadership roles
- Increase women's participation in programs providing skills in high-growth industries
- Training programs, internships, and other efforts that support jobs with career ladders (particularly in non-traditional fields)
- Support women and girls in achieving higher wages

Education:
- Help low-income women and mothers access and complete affordable higher education
- Encourage participation and prepare girls and young women in fields such as sciences, technology, engineering, and mathematics (STEM)

Family Issues:
- Promote long-term planning and healthy relationships
- Help low-income women access affordable, quality, safe, and secure housing
- Promote social mobility by creating networks that support positive reinforcement

Applicants are strongly encouraged to review the 2015 research report (see Supporting Documents below) and its specific program and policy recommendations but are not limited to these examples of approaches.

$100,000

Typically 6 or more

Community Grant Program: $2,500 - $15,000. Applicants may add up to 5% of the project budget on to the request to support indirect costs, however, the total may not exceed $15,000.

Grassroots Grant Program: $2,500 - $10,000. Applicants may add up to 5% of the project budget on to the request to support indirect costs, however, the total may not exceed $10,000.

Starting 2017, the Fund will limit funding of the same project/program to three times. If repeat funding is awarded, the second award will not exceed two-thirds of the original grant amount, and the third award will not exceed the one-third of the original grant amount. Repeat funding is not guaranteed.

The Women's Fund of Winston-Salem provides grants to the following types of organizations:

- Nonprofit organizations that are exempt under Section 501(c)(3) of the Internal Revenue Code and are classified as "not a private foundation" under Section 509(a); or
- Independent sponsored projects of a nonprofit 501(c)(3) organization acting as a fiscal sponsor; or
- Government and public agencies; and
- Churches and other nonprofit faith-based organizations

To apply for the Grassroots Grants Program, an organization must have an annual operating budget of $250,000 or less.

Not supported:
- Programs or organizations that discriminate on the basis of ethnicity, race, color, creed, religion, national origin, gender, age, disability, marital status, sexual orientation, gender identity, or veteran status
- Programs that proselytize or promote any particular religion or sect, or deny services to potential beneficiaries based upon religious beliefs.
- Existing staff positions
- Individuals, including direct scholarships
- Scholarship funds for general education programs
- Programs that focus only on providing subsidies for child care, health insurance, housing, or any other similar services
- Programs that focus only on providing direct financial assistance to meet the immediate needs of individuals
- For-profit organizations
- General operating expenses
- Capital campaigns, annual campaigns, or fundraising events, endowment campaigns, or retirement of debt
- Direct clinical services, individual medical procedures, the purchase of medical supplies or medications
- Biomedical research
- Political campaigns or other partisan political activity

The Women's Fund of Winston-Salem invites you to attend one of two applicant workshops. You do not need to attend a workshop to apply; however, the workshops will provide an overview of the guidelines and provide a great opportunity to ask questions that you have about the application process. The workshops will cover both grant programs and the same material will be covered at each workshop (so you only need to attend one):

- Wednesday, July 12, 2017, 10:00 - 11:30 AM
- Thursday, July 13, 2017, 4:00 - 5:30 PM

Both workshops will take place at
The Winston-Salem Foundation, 3rd floor
751 West Fourth Street

RSVP online - see Contact Information below.

Applicants are strongly encouraged to contact the Director of The Women's Fund prior to completing their preliminary application to discuss their proposal idea(s) and to ask any questions about the application process.

Organizations that plan on applying for multiple grants must first have a consultation.

2017 Timeline:
- July 20: Full applications due
- August 4: Notification of proposal status
- August 14 - September 1: Site visits, if applicable
- September 13: Agencies notified if they advanced to member voting
- October 26: Notification of funding decisions
- November 9: Grants officially awarded at luncheon
- December 1 or later: Grant start date.

Before starting your grant application, please review the funding source's website listed below for updates/changes/addendums/conferences/LOIs.
RSVP online for an applicant workshop:
https://www.surveymonkey.com/r/2017wfappwks

Email or mail applications to:

The Women's Fund of Winston-Salem
751 West Fourth Street, Suite 200
Winston-Salem, NC 27101

Sabrina.slade
Sabrina.slade@wsfoundation.org
336-714-3468

USA: North Carolina: Forsyth County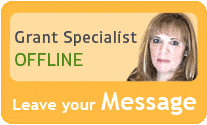 Our team of researchers and grant specialists review hundreds of funding resources daily to make sure GrantWatch.com provides members with the most up-to-date grants.
We have grants for: