Research Grant
Grants to USA, Canada, and International Individuals for
Research on Violence and Conflict in the Modern World
Agency Type:
Foundation / Corporation

The Harry Frank Guggenheim Foundation (HFG)

08/01/17 Midnight EST
Grants ranging from $15,000 to $40,000 per year to USA, Canada, and International individuals for research in the humanities, natural sciences, and social sciences. Consideration will be given to projects with the potential to enhance understanding of the manifestations, causes, and control of aggression and violence. High priority will be given to research that can increase understanding and amelioration of urgent problems of violence and aggression in the modern world.

Questions that interest the foundation concern violence and aggression in relation to social change, intergroup conflict, war, terrorism, crime, and family relationships, among other subjects. Priority will also be given to areas and methodologies not receiving adequate attention and support from other funding sources.

Requests will be considered for salaries, employee benefits, fieldwork, research assistantships, supplies, and equipment, essential secretarial and technical help, and other items necessary to the completion of a project.

Salaries:

In general, a salary is only justified if paid work will be given up to free up time for the specific research project proposed to us. In these cases, the Foundation needs to know the applicant's base salary, the duties she is expected to fulfill, what she will give up in duties and salary to conduct the research proposed, and how that relates to the salary requested from us.

Here are some general guidelines to follow when asking for salary support:

-The Foundation generally does not fund projects that require an investigator's full-time effort, except in cases of extended fieldwork, archival research, sustained writing projects, or other intensive work.
-The Foundation will consider requests for supplementation to a sabbatical half-salary.
-Requests for 2%, 5%, or even 10% of a researcher's time appear to add nothing to the active scholarly engagement available for a project, especially when these requests come from university professors whose salaries already cover time for research.
-As most university professors are expected to conduct research during the time they do not teach, summer salaries are not a priority for the foundation and will be considered only with an adequate explanation for why the project cannot be conducted without such compensation.
-Request either salary or a per diem allowance during fieldwork, but not both.
-Applicants without a salaried job should request a salary commensurate with local rates for someone with comparable qualifications.

Fieldwork:

Since contributions exclusively to the direct costs of research are preferred, the Foundation commonly funds the costs of fieldwork, including travel, living expenses, local research assistance, insurance, transcription costs, necessary software/equipment, visa fees, gifts/remuneration for informants or survey participants, and other relevant expenditures. As with any other requests, these items should be thoughtfully justified:

-Requests for airfare/travel expenses should be accompanied, if possible, by documentation of the average price for economy class tickets.

-When requesting funds for vehicle rental/local transportation, please give an approximation of how much these services will cost per day.

-Per diem living expenses should represent an honest estimate of the costs of the research proposed. If an applicant is not familiar with the average living expenses where she will be working, she might consult with regional experts. The U.S. Department of State web site provides per diem rates by country, and the web site of the U.S. General Services Administration (GSA) provides per diem rates by U.S. city. (These figures should be taken as guiding rather than binding.)

Research Assistance and Secretarial Help:

The Foundation supports research projects conducted by individuals, or a few principal investigators at most, with student assistance or fieldwork help when necessary, for specific tasks appropriate to assistants. If students are substantial collaborators on the project, the Foundation expects to review each one's c.v. and list of publications, as with other professional collaborators. Student assistants must be paid only for the work they do, and at reasonable rates for junior researchers. The Foundation does not contribute to tuition or other university fees related to their status as students. Please do not try to hide tuition costs under the category of "benefits."

Fees for "consultants" are generally not allowed. If the principal investigator cannot do the work without substantial expert advice, then the Foundation considers that she may not be the right person for the project.

It is appropriate to ask for secretarial help if a research project entails clerical tasks that are specific to that project. If so, describe that work and include a c.v. for the person to be employed. General office support, calculated as a percentage of a secretary's regular salary, is not an allowable budget item.

Equipment and Supplies:

Ask only for equipment and supplies needed for this research project. While not all requests are as clearly fictional as the recent application with a budget line of $1,000 for "pens, pencils, etc.," the Foundation does not consider general office supplies to be essential to a research project. Nor does the Foundation want to supply funds for a personal computer or any other equipment unless it is necessary to the project and unavailable otherwise. These restrictions exist in order to maximize the number of projects that can be supported.

Most awards fall within the range of $15,000 to $40,000 per year. Applications for larger amounts must be very strongly justified.

Most awards are for periods of one or two years. Applications for longer durations must be very strongly justified.

Grants ordinarily commence on January 1 but later starting dates may be requested if the nature of the research makes this appropriate.

The foundation awards research grants to individuals (or a few principal investigators at most) for individual projects and does not award grants to institutions for institutional programs.

Applicants for a research grant may be citizens of any country. While almost all recipients of research grant possess a Ph.D., M.D., or equivalent degree, there are no formal degree requirements for the grant.

The grant, however, may not be used to support research undertaken as part of the requirements for a graduate degree.

Applicants need not be affiliated with an institution of higher learning, although most are college or university professors.

Research with no relevance to understanding human problems will not be supported, nor will proposals to investigate urgent social problems where the foundation cannot be assured that useful, sound research can be done.

The Foundation will not contribute a portion of costs to a project with other funding unless an independent "Guggenheim component" of the research can be identified and shown to make a difference to what can be accomplished by the larger project, which must be fully funded otherwise.

The foundation does not supply funds for overhead costs of institutions, travel to professional meetings, self-education, elaborate fixed equipment, dissemination of research findings, or—to repeat—graduate-degree research (except for salary for research assistants or funds awarded through our Dissertation Fellowship, described later).

The Foundation will not consider applications for the support of meetings or conferences.

New applications must be submitted by August 1 (midnight, EST) for a decision in December. Final decisions are made by the Board of Directors at its meeting in December. Applicants will be informed promptly by email as well as letter of the Board's decision.

Before starting your grant application, please review the funding source's website listed below for updates/changes/addendums/conferences/LOIs.
Apply Online:
https://www.grantinterface.com/hfg/Common/LogOn.aspx

Harry Frank Guggenheim Foundation
25 West 53rd Street
New York, N.Y. 10019

P: (646) 428-0971
F: (646) 428-0981
info@hfg.org

USA: Alabama; Alaska; Arizona; Arkansas; California; Colorado; Connecticut; Delaware; Florida; Georgia; Hawaii; Idaho; Illinois; Indiana; Iowa; Kansas; Kentucky; Louisiana; Maine; Maryland; Massachusetts; Michigan; Minnesota; Mississippi; Missouri; Montana; Nebraska; Nevada; New Hampshire; New Jersey; New Mexico; New York City; New York; North Carolina; North Dakota; Ohio; Oklahoma; Oregon; Pennsylvania; Rhode Island; South Carolina; South Dakota; Tennessee; Texas; Utah; Vermont; Virginia; Washington, DC; Washington; West Virginia; Wisconsin; Wyoming
USA Territories: American Samoa (USA) Guam (USA) Puerto Rico (USA) Virgin Islands (USA) Northern Mariana Islands (USA)
USA Compact Free Associations: The Federated States of Micronesia (USA) Marshall Islands (USA) Republic of Palau (USA)
Canada: Alberta British Columbia Manitoba New Brunswick Newfoundland and Labrador Northwest Territories Nova Scotia Nunavut Ontario Prince Edward Island Quebec Saskatchewan Yukon
Israel
International country outside of the USA, Israel and Canada.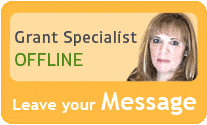 Our team of researchers and grant specialists review hundreds of funding resources daily to make sure GrantWatch.com provides members with the most up-to-date grants.
We have grants for: