E-waste Grants Program
Grants to Arkansas Nonprofits, For-Profits, Schools, IHEs,
and Agencies for Computer and Electronics Recycling

Arkansas Department of Environmental Quality (ADEQ)

09/01/17
Grants to Arkansas nonprofits, for-profits, schools, IHEs, government agencies, and waste management boards to expand electronics and computer recycling programs throughout the state. Funding will support the development of sustainable methods for the recovery, remanufacturing, and recycling of scrap electronics and computers.

Eligible Projects:

Category One: Collection, Transportation, or Processing:
Development, and implementation of the most efficient and convenient means of collecting, transporting, and processing scrap electronic equipment from residents and businesses with an emphasis on convenience.

Category Two: Local or Statewide Recycling and Demanufacturing:
Establish statewide, regional or local contracts for computer and electronics recycling and demanufacturing businesses with an emphasis on rural and social economic challenged areas.

Category Three: Innovative Recycling, Donation, Demanufacturing, or Disposal:
Other innovative measures, subject to approval of the Department, that implements and promotes the recycling, donation, demanufacturing or disposal options for computers and electronic equipment in a convenient manner for citizens and businesses of Arkansas.

Grantees shall expend all grant funds within one year following the execution date of the Statement of Agreement.

The following entities in Arkansas are eligible to apply for funding under this program:
-Regional solid waste management boards
-Cities or counties
-Other state or local government entities
-Schools, colleges, or universities
-Nonprofit organizations or associations
-Private industry and businesses

Only reasonable costs are allowable. In order to maximize limited funding, the following restrictions will be applied:

Routine Activities:
Funding assistance shall not be provided to perform routine maintenance and monitoring activities nor other services or actions which are provided or should be provided, in the normal course of a solid waste management system, plan or effort, by a grantee.

Equipment or Facilities:
Funding assistance shall not be provided for the purpose of purchasing or leasing equipment or facilities, unless such equipment or facility is indispensable to an otherwise eligible project. Facilities and equipment purchased with grant funds must be used exclusively as specified in the grant application.

Indirect Costs:
Funding assistance shall not be used for costs that do not directly relate to a specific project and have not received written approval from the Department as specifically attributable to an approved project. Grantees are allowed up to ten percent (10%) of the total grant award for administrative, operating, and oversight costs, such as salaries. Unless indispensable to an otherwise eligible project, the following are considered ineligible administrative expenditures: taxes; fees; licenses or permits; vehicle registrations; utilities; phone service; land acquisition; medical; uniforms and contingency funds.

Retroactive Costs:
Funding assistance shall not be provided to reimburse for costs incurred by a grantee prior to the date that a project is approved for funding by the Department.

Applications will be accepted between July 1 and September 1 of each year.

Funds shall be awarded on or before December 31 of the year following the application submittal date.

Before starting your grant application, please review the funding source's website listed below for updates/changes/addendums/conferences/LOIs.
Robert Hunter, Branch Manager
501-682-0609
hunter@adeq.state.ar.us

Betsy Spetich, Recycling/ Reuse Specialist
501-682-0822
spetich@adeq.state.ar.us

E-Waste Grants Program
Arkansas Department of Environmental Quality
Environmental Solutions and Preservation
5301 Northshore Drive
North Little Rock, AR 72118-5317
Attn: Robert Hunter

USA: Arkansas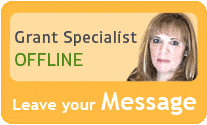 Our team of researchers and grant specialists review hundreds of funding resources daily to make sure GrantWatch.com provides members with the most up-to-date grants.
We have grants for: