Rural Services Block Grant Program
Grants to Arkansas Local Governments for Community
Betterment and Firefighting Capacity in Rural Areas

Arkansas Economic Development Commission (AEDC), Division of Rural Services (DRS) and Arkansas Rural Development Commission (ARDC)

08/10/17
Grants of up to $75,000 to Arkansas local governments to promote development and firefighting capacity in rural communities throughout the state. Applicants are required to hold a public hearing concerning their project at least two weeks prior to the deadline. Applicants are advised to confirm project eligibility with program staff prior to applying.

In keeping with the Arkansas Economic Development Commission's 5-Year Consolidated Plan, applications for Rural Services Block Grant Program grant funds will be accepted for the following type projects:

-New construction or renovation of community centers or multi-purpose use buildings for the betterment of the community

-New construction or renovation of fire stations

-Purchase of fire trucks, specialized life-saving equipment such as "jaws of life" and protective clothing worn by fire fighters

Note: If the proposed project involves the renovation or rehabilitation of an existing building, you will be required to do the following three things:

-Have an accredited asbestos inspector/management planner conduct a thorough inspection of the building according to the Asbestos Hazard Emergency Response Act (AHERA) guidelines, including sampling and laboratory analysis. Testing costs will depend on the size and design of the building and are the applicant's responsibility. For inspection information please contact: The Arkansas Department of Environmental Quality.

-Sign a waiver releasing and holding harmless the Division of Rural Services, the Arkansas Economic Development Commission and all employees of the two agencies of any liability, claims, judgments or action whatsoever as a result of allowing grant funds to be used in the renovation of a building containing asbestos.

-Establish adequate justification that the cost and time associated with renovating a building containing asbestos is more cost effective than renovating a building that does not contain asbestos or new construction. This justification must be provided as part of the application.

$1,000,000

Applicants with an eligible project may apply for up to $75,000 in state matching funds.

In accordance with the State of Arkansas Five Year Plan for Arkansas Housing, Community and Economic Development Programs the following entities are eligible for funding under the Rural Services Block Grant Program:

-Incorporated and unincorporated cities and towns in Rural Arkansas with less than 3,000 people (verifiable by current US census information)

-Population must be at least 51% low to moderate income (LMI). A complete list of Arkansas community LMI percentages is available on the DRS website at ruralservices.arkansas.gov

-In keeping with our enabling legislation, a rural area is defined for the purpose of this program as "all the territory of the State of Arkansas that is not within the outer boundary of any city or town having a population of 20,000 or more according to the latest federal census or within such a city or town's neighboring urbanized areas.

For forms and instructions about determining LMI Eligibility for your area, see the Income Limits Section at arkansasedc.com/grants.

Other Eligibility Restrictions:

The Rural Services Block Grant Program is funded through the U.S. Department of Housing and Urban Development (HUD) Small Cities Community Development Block Grant Program and administered for the State and our agency by the Arkansas Economic Development Commission Grants Division. Cities not currently a party to one categorical grant and counties that are not currently a party to two categorical grants are eligible to apply under the program.

Categorical grants include the Arkansas Community and Economic Development Program (ACEDP) and the Rural Services Block Grant Program administered by the Arkansas Economic Development Commission. Active grants in other Division of Rural Services and Arkansas Economic Development Commission programs are not considered in determining eligibility.

Ineligible Projects:
-Municipal buildings (courthouses, city halls, police stations, sheriff's offices, and city or county jails), any general operation of city government;
-Chatting or paving of driveways and parking lots;
-Costs associated with normal day-to-day operations, maintenance, or salaries;
-Debt financing of any kind (new or existing);
-County health units, schools, water projects, emergency shelters, libraries;
-Private, non-profit associations.

The Rural Services Block Grant Program is a 90/10 matching program. This requires that the applicant must be able to provide ten percent (10%) of its grant award with cash and/or property in-kind (fair market value, based on verifiable documentation provided by the applicant).

Please contact the Rural Services Block Grant Coordinator to ensure that your project is eligible.

Public Hearing Requirement: Prior to application submission, applicants will need to hold a public hearing to document the need for the project. All public hearings should be publicized in the appropriate local media at least 7 calendar days before they are to be held, and the hearing should be conducted no later than 2 weeks prior to the application deadline. If the community does not have a local newspaper, the community should post the "RSGBP-1: Notice of Public Hearing" flyer in at least 5 locations around town, 7 days prior to the public hearing.

The application deadline is August 10, 2017.

All Applicants must register with the System for Award Management (SAM) website at www.sam.gov. This registration is free and is required for all grant awardees.

Before starting your grant application, please review the funding source's website listed below for updates/changes/addendums/conferences/LOIs.
Debra Garcia
(501) 682.2301 / 1-888-RURAL-AR
DGarcia@ArkansasEDC.com

Division of Rural Services
900 West Capitol, Suite 400
Little Rock, Arkansas 72201

USA: Arkansas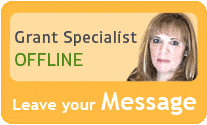 Our team of researchers and grant specialists review hundreds of funding resources daily to make sure GrantWatch.com provides members with the most up-to-date grants.
We have grants for: