State Cultural Facilities Grant (SCFG) Program
Grants to Rhode Island Nonprofits to Improve Arts and
Cultural Facilities, Museums, and Historic Sites

Rhode Island State Council on the Arts (RISCA)

06/07/17

09/01/17

10/01/17 - For Grants less than $250,000; For Grants greater than than $250,000 an LOI was due on August 1
Grants to Rhode Island nonprofit cultural organizations to renovate, preserve, or improve artistic performing arts centers, museums, cultural art centers, and historic sites. Applicants seeking larger grants must submit an LOI by August 1. All applicants are strongly encouraged to submit an LOI by September 1.

The State Cultural Facilities Grant Program (SCFG) was created because state lawmakers and voters recognized that many significant cultural properties in the state need extensive repairs or restoration, and that these organization contribute significantly to the state and local economy. These facilities and the organizations that enliven them contribute to the quality of life in Rhode Island and insure that arts and cultural activities continue to inspire new generations. Moreover, the arts and cultural sector creates jobs, stimulates tourism, and builds and revitalizes downtowns, neighborhoods and communities throughout the state.

In accordance with the law, the SCFG program will support projects designed "for capital improvement, preservation and renovation projects for public and nonprofit artistic, performance centers and cultural art centers located throughout the State of Rhode Island." In doing so, RISCA defines a "cultural facility" as "a building which shall be used primarily for the programming, production, presentation, exhibition of any of the arts and cultural disciplines.

These disciplines include music, dance, theatre, creative writing, literature, architecture, painting, sculpture, folk arts, photography, crafts, media arts, visual arts, and programs of museums. Civic buildings and libraries are not considered cultural facilities, but identified areas within these structures specifically designated for the production, presentation and exhibition of the arts may be eligible for support.

The Council encourages:

-Projects that remove barriers to the attendance and participation of people with disabilities, such as projects that ensure greater wheelchair access to cultural facilities, as well as the acquisition of equipment for captioning, audio description and assistive listening.

-Projects where applicants can demonstrate that the funded project will have a positive impact on employment and the local economy once the capital improvement, restoration or renovation is completed.

$2,500,000

Applicants may request up to $250,000 per application per deadline unless they have received prior approval from the Council to exceed that maximum grant amount.

You are eligible to apply for a State Cultural Facilities Grant if you are a 501(c)(3) nonprofit cultural organizations which leases or owns your own performance or exhibition space. A cultural organization is defined as an organization that is formed for the purpose of developing and promoting the work of artists in various visual and performing art forms such as music, dance, theatre, film, sculpture, painting, photography and the visual arts, multimedia, poetry, and performance art.

City or state facilities cannot apply directly for support, but nonprofit entities operating in city owned structures are eligible to apply for identified areas within these structures specifically designated for the production, presentation and exhibition of the arts.

If you are one of the nine "named recipient" of Creative and Cultural Economy Bonds funds identified by law, you are only eligible to apply for additional support if the project for which those funds were designated has been completed and closed out. If the applicant received a previous State Cultural Facilities Grant or State Preservation Grant, the applicant must have completed a final report and closed out or made substantial progress towards completion of the project in order to be eligible for an additional State Cultural Facilities Grant.

Applications will not be accepted from private individuals, for-profit organizations, or corporations. Applicants may submit one application in each grant round. Applications for projects that include some activities to be funded by the State Preservation Grant program and other activities to be funded by the State Cultural Facilities Grant program will be considered.

Organizations must have at least three years of public programming.

Ownership status:

-Applicants must own or operate the property for which the grant is sought and must be able to provide a signed mortgage document with their application.

-Applicants who lease space will be required to provide a document, signed by lessor and lessee, indicating they will enter into a lease or written agreement of at least 10 years from the date of the award or a 5-year lease with options that comprise a full 10-year period in the event a grant is awarded. No application will be considered without such written assurance, and no grant will be awarded without a signed lease or written agreement as described above.

The following will not be eligible for support through the SCFG program:
-Projects whose entire scope of work consists solely of general maintenance.
-Projects that consist only of landscaping or site work as part of improvements such as parking lots, sidewalks, etc.
-Projects that consist only of predevelopment or planning, such as historic structure reports, master plans, and architectural studies.
-Acquisition of collections.
-New construction.
-General Operating Expenses (GOS). Administrative costs for running the organization (including but not limited to salaries, travel, personnel, office supplies, mortgage or rent, operating overhead or indirect costs, etc.)
-Costs associated with representation, proposal, or grant application preparation
-Costs for lobbying or attempting to influence federal, state or local legislation, the judicial branch, or any state agency
-Costs associated with bad debts, contingencies (money set aside for possible expenses), fines and penalties, taxes (of any kind), and other financial costs including bank fees and charges and credit card debts, except costs related to debt service for the designated project.
-Costs for travel, private entertainment, food, beverages, plaques, awards, or scholarships
-Projects restricted to private or exclusive participation, including restriction of access to programs on the basis of sex, race, creed, national origin, disability, age, or marital status
-Re-granting, contributions, and donations.

RISCA will hold an informational session for SCFG applicants at 2:00 PM on Wednesday, June 7, 2017 in Conference Room A on the second floor of One Capitol Hill in Providence. This meeting is a good opportunity to learn about the SCFG program and to pick up advice on submitting an application.

All funds are to be matched on a dollar-for-dollar basis. For the SCFG program, 25% of the match may be in-kind contribution of goods and services, and no more than 10% of the matching funds may be used to pay a member of the grantee organization for time devoted to managing the project. The amount of these reimbursements are calculated on a percentage of the grant and the match, not as a percentage of the full budget of the project.

Matching funds must be in cash or documented contributions and binding pledges or financing commitments [such as construction funding from tax credit programs] or loan documents. Funds appropriated by the State of Rhode Island or previously awarded through either the State Cultural Facilities Grant Program or State Preservation Grants may not be counted as part of the match. Matching funds may NOT include operating funds.

Matching funds may be expended in advance; however, State funds may only be expended on activity occurring after a Grant Award Agreement is fully executed.

The deadline for applications is October 1, 2017. Applicants should submit an online Letter of Intent (LOI) by no later than September 1, 2017, briefly describing their project and the amount they intend to request.

Applicants may request up to $250,000 per application per deadline unless they have received prior approval from the Council to exceed that maximum grant amount. Those seeking approval must submit a Letter of Intent prior to August 1, 2017. The Council will review and respond to this request by no later than September 1, 2017.

Applicants will be notified of grant decisions by December 31, 2017.

Before starting your grant application, please review the funding source's website listed below for updates/changes/addendums/conferences/LOIs.
Register online to apply:
http://www.arts.ri.gov/scfg-apply

Randall Rosenbaum, Executive Director
Randall.Rosenbaum@arts.ri.gov

Rhode Island State Council on the Arts
One Capitol Hill, 3rd Floor
Providence, RI 02908

P: 401-222-3880
F: 401-222-3018

USA: Rhode Island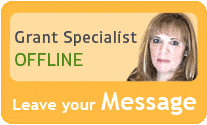 Our team of researchers and grant specialists review hundreds of funding resources daily to make sure GrantWatch.com provides members with the most up-to-date grants.
We have grants for: