2017 TED Fellowships
Fellowships to USA, Canada, and International
Individuals for the Sharing of Innovative Ideas
Agency Type:
Foundation / Corporation

TED Fellows Program

09/10/17
Fellowship opportunity for USA, Canada, and International individuals to attend a multi-disciplinary conference centered around the sharing of innovative ideas. Fellows represent a broad range of fields, and may include, but are not limited to, entrepreneurs, scientists, human rights activities, NGO leaders, artists, inventors, and advocates.

The TED Fellowship program has the ability to slingshot your career forward. As a Fellow, you will be introduced into a powerful network of innovators that can be future collaborators. By attending and speaking at the TED Conference, you not only have the ability to spread your message far and wide, but you will also meet people who may be able to help your career. Aside from the conference, Fellows have access to personal mentorship opportunities and speaker coaching following conference participation.

TED Fellows are selected by the program staff, with extensive reference checking and consultation with experts across all fields. Selections are made by the group as a whole, not by individuals.

There is no algorithm for how TED Fellows are selected. Fellows are selected based on their accomplishments in their respective fields, the potential impact of their work and also, most importantly, their character. The ideal applicant is multidisciplinary in their pursuits, and is at a moment in their career to maximize the support of the TED Community.

Once selected as a Fellow, you must be available to speak with the TED Fellows team via videoconference for approximately five hours (over the course of approximately three months) prior to the TED conference.

The central requirement of the Fellowship is that you are available to attend the TED conference in person, for the entire time. In addition to the main five days of the TED conference, all Fellows participate in a three-day pre­conference directly preceding the main conference. This means you will be required to block off a total of eight consecutive days in your schedule. In the case of TED2017 this means you must be available from April 21 - 28, 2017 in order to be a TED Fellow.

Fellows will have worked with the team in the months leading up to the conference on a four-minute talk. Once they arrive at the pre­conference, they will meet the other Fellows, participate in skill-building workshops, and attend talk rehearsals. When the main conference begins, they will deliver their talk on stage and it will be filmed and considered for TED.com. After the talks, Fellows will participate in the conference as a regular attendee. They can watch all other talk sessions, speak with other TED attendees, and meet new collaborators and friends.

Applicants selected to be TED Fellows are responsible for getting their own visas. However, TED does provide a formal letter of invitation that should be sufficient for most countries' visa applications. While TED does its best to help each Fellow, it cannot be responsible if a visa is denied. The formal letter of invitation can also be used to document the trip if you are a student studying in another country. TED does cover visa application fees.

Senior Fellows:
The Senior Fellows program is an extended two-year Fellowship program. Fellows who have completed the terms of their fellowship may apply to be a TED Senior Fellow. Every year, all the TED Fellows from all the previous years who have applied for the Senior Fellows program will be pooled for selection to be Senior Fellows.

20 Fellows will be chosen to attend each TED Conference. Fellows from all the previous years who have applied for the Senior Fellows program will be pooled; 10 from among all of these will be selected to be Senior Fellows.

Once you are selected as a Fellow, TED will cover your flights (or equivalent) to and from the TED conference, any visa you may need, room, board, and food while at the conference, and a conference pass.

Senior Fellows Benefits include participation in four additional Senior Fellows-focused pre-conferences, attendance to four additional TED events, and potentially the opportunity to deliver a TED Talk on the Fellows stage, TED University or main TED stage.

The Fellowship is a one-year commitment that is centered around a TED Conference (April 21 - 28, 2017).

The Senior Fellows program is an extended two-year Fellowship program.

TED look for different applicants than many other leadership-oriented programs. Instead of business people, professionals, policy wonks and government officials, the TED Fellows program focuses on doers, makers, inventors, advocates, filmmakers and photographers, musicians and artists, scientists, entrepreneurs, NGO heads, and human rights activists.

In addition to impressive accomplishment, fine character and a good heart are two very important traits looked for in a every potential TED Fellow. More than anything, this focus on character has defined the success of the TED Fellows program.

TED is targeting applicants of ages 21-40. However, anyone over age 18 is welcome to apply. The age range is simply a guideline. The reason the program states 40 as the upper limit is that usually people over 40 are already established and successful in their fields and do not need the help of the Fellowship program.

Because the TED Conferences are conducted in English, English proficiency is a requirement. This is to ensure every Fellow gets the most out of their experience. However, TED does not require applicants to be native English speakers.

Each year TED opens two application cycles: one for TED and one for TEDGlobal. Each application cycle has an opening and closing date. You may only apply to be a Fellow between the opening and closing dates.

TED 2018 application cycle
-Opening date: July 18, 2017
-Closing date: September 10, 2017

About the Program:
https://www.ted.com/about/programs-initiatives/ted-fellows-program

Apply to become a TED Fellow:
https://www.ted.com/participate/ted-fellows-program/apply-to-be-a-ted-fellow

TED Fellow FAQs:
https://www.ted.com/participate/ted-fellows-program/apply-to-be-a-ted-fellow/program-faq

Application Tips:
https://www.ted.com/participate/ted-fellows-program/apply-to-be-a-ted-fellow/application-tips

Terms and Conditions:
https://www.ted.com/participate/ted-fellows-program/apply-to-be-a-ted-fellow/terms-and-conditions

Before starting your grant application, please review the funding source's website listed below for updates/changes/addendums/conferences/LOIs.

USA: Alabama; Alaska; Arizona; Arkansas; California; Colorado; Connecticut; Delaware; Florida; Georgia; Hawaii; Idaho; Illinois; Indiana; Iowa; Kansas; Kentucky; Louisiana; Maine; Maryland; Massachusetts; Michigan; Minnesota; Mississippi; Missouri; Montana; Nebraska; Nevada; New Hampshire; New Jersey; New Mexico; New York City; New York; North Carolina; North Dakota; Ohio; Oklahoma; Oregon; Pennsylvania; Rhode Island; South Carolina; South Dakota; Tennessee; Texas; Utah; Vermont; Virginia; Washington, DC; Washington; West Virginia; Wisconsin; Wyoming
USA Territories: American Samoa (USA) Guam (USA) Puerto Rico (USA) Virgin Islands (USA) Northern Mariana Islands (USA)
USA Compact Free Associations: The Federated States of Micronesia (USA) Marshall Islands (USA) Republic of Palau (USA)
Canada: Alberta British Columbia Manitoba New Brunswick Newfoundland and Labrador Northwest Territories Nova Scotia Nunavut Ontario Prince Edward Island Quebec Saskatchewan Yukon
Israel
International country outside of the USA, Israel and Canada.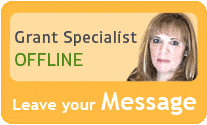 Our team of researchers and grant specialists review hundreds of funding resources daily to make sure GrantWatch.com provides members with the most up-to-date grants.
We have grants for: