Access to Home for Medicaid Program
Grants to New York Nonprofits and Agencies to Modify
the Homes of Individuals with Disabilities that Qualify for Medicaid

New York State Homes and Community Renewal (HCR) - Housing Trust Fund Corporation (HTFC) - Office of Community Renewal (OCR)

07/11/17

09/13/17 4:00 PM EST
Grants starting at $75,000 to New York nonprofit organizations and local government agencies to improve housing accessibility for individuals with disabilities that qualify for Medicaid assistance. Nonprofit applicants must prequalify in the grants system prior to applying. Eligible projects include home adaptations and modifications that allow individuals to retain independence and avoid institutional care.

The eligible unit must be the primary residence of the Medicaid recipient with a documented disability. The Access to Home for Medicaid Program has a secondary goal of lowering health care costs over the long-term.

Preference will be given to applications that demonstrate a need for an accessibility modification program for Medicaid recipients in the proposed service areas and to applicants who demonstrate that they have the organizational capacity and resources to complete the proposed program in a timely, efficient and effective manner.

Eligible improvements include accessibility modifications to units especially when such modifications would allow a disabled person receiving Medicaid assistance to remain in, or return to, the unit, rather than being institutionalized.

Rehabilitation costs are limited to actual and necessary cost of accessibility improvements such as ramps, lifts, handrails, grab bars, relocation costs, testing for environmental, health and safety purposes and related soft costs.

Furthermore, as New York State and NYS Homes and Community Renewal continue to focus on the needs of communities recovering from the effects of natural disasters. On May 2, 2017, Governor Andrew Cuomo made a disaster declaration for Counties impacted by flooding along Lake Ontario and the St. Lawrence River. Municipalities in the Counties that are in the declaration area, Cayuga, Jefferson, Monroe, Niagara, Orleans, Oswego, St. Lawrence, and Wayne may receive priority for applications for housing rehabilitation assistance that are submitted that directly support flood recovery efforts for homeowners. Applicants must demonstrate existing need as a direct result of the storms, and a lack of other Federal, State or other disaster recovery resources in order to receive preference in this category. Applicants will still need to demonstrate the required organizational capacity and resources to complete the proposed program in a timely, efficient, and effective manner.

$1,000,000

The amount requested per applicant, per program, may not be less than $75,000 and may not exceed $150,000.

Rehabilitation assistance is limited to a maximum of $25,000 per unit to clients with 1) a documented disability and 2) who participate in the Medicaid Program.

Awardees will be allowed a maximum of twenty-four (24) months from contract execution to fully expend all Access to Home Program funding.

All Access to Home for Medicaid applications are reviewed according to eligibility criteria summarized below. Applications that fail to meet all of the required criteria will not be reviewed further.

Access to Home for Medicaid eligibility criteria:

-Eligible applicants for the Access to Home for Medicaid Program are units of local government and organizations incorporated under the New York State Not-For-Profit Corporation Law, that have been providing relevant service to the community for at least one year prior to application date.

-Only residential dwellings occupied by low- and moderate-income persons with disabilities and receiving Medicaid assistance may be assisted. Both rental and owner-occupied residences are eligible for assistance and may be improved with Access to Home for Medicaid Program funds. Applicants proposing to provide assistance for rental units must ensure that Access to Home for Medicaid funds are not used to replace other resources available to building owners. Owners of rental units who are obligated to provide accessibility improvements as a condition of receiving other governmental assistance may not use Access to Home for Medicaid funds to pay for those improvements.

-Assisted units must be occupied as the permanent residence of a household 1) with income at or below 80 percent of area median income (120 percent of area median income for veterans who are certified by the U.S Department of Veterans Affairs or the Department of Defense as entitled to receive disability payments for a disability incurred in time of war), 2) include individuals who have a disability or have substantial difficulty with daily living activities due to aging; and 3) the person(s) with a disability must be a Medicaid recipient.

The OCR will offer a technical assistance webinar to provide a program overview, provide a demonstration of the CDOL application system and answer application FAQs on Tuesday, July 11, 2017, at 10:00 AM.

Preference will be given to those applicants that demonstrate a commitment of leveraged funds at the time of application.

Applications must be submitted through HCR's CDOL no later than 4:00 PM, EST, Wednesday, September 13, 2017. Any and all applications received after this deadline will be considered a late submission and will not be processed or considered for funding.

For those applicants with prior approval to submit a paper application, applications will be accepted only at the address stated above. Paper applications received or postmarked after 4:00 PM, EST, Wednesday, September 13, 2017, will be considered late and will not be accepted or reviewed.

Effective August 1, 2013, not-for-profit organizations must be prequalified in order to do business with New York State

PLEASE NOTE: Applicants that are not prequalified through the New York State Grants Gateway by the Access to Home Program application deadline of Wednesday, September 13, 2017, will not be eligible to receive Access to Home funds, and any applications submitted to the OCR will be deemed ineligible for review and consideration.

Before starting your grant application, please review the funding source's website listed below for updates/changes/addendums/conferences/LOIs.
Potential applicants interested in participating in the July 11 webinar may register at:
https://meetny.webex.com/meetny/onstage/g.php?MTID=e0846e77f3ddef4a0bb2e68b391de4936

Community Development Online (CDOL) Application System:
https://apps.hcr.ny.gov/SingleSignon/?ReturnUrl=%2fcdonline%2fmenu.aspx

NYS Homes and Community Renewal
Office of Community Renewal
The Hampton Plaza, 4th Floor South
38-40 State Street
Albany, NY 12207

(518) 474-2057
OCRinfo@nyshcr.org

USA: New York City; New York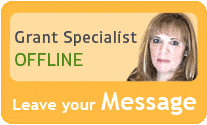 Our team of researchers and grant specialists review hundreds of funding resources daily to make sure GrantWatch.com provides members with the most up-to-date grants.
We have grants for: