Residential Emergency Services to Offer (Home) Repairs to the Elderly (RESTORE) Program
Grants to New York Nonprofits and Agencies to Repair
the Homes of Financially Disadvantaged Seniors

New York State Homes and Community Renewal (HCR) - Housing Trust Fund Corporation (HTFC) - Office of Community Renewal (OCR)

07/12/17

09/13/17 4:00 PM EST
Grants starting at $25,000 to New York nonprofits organizations and local governments to assist low-income senior citizens with critical home repairs to prevent health and safety hazards. Nonprofit applicants must prequalify in the grants system prior to applying. Government agencies and nonprofits will administer home repairs for individuals over the age of 60 who lack the financial means to cover the cost of the repair.

Recipients of assistance through the RESTORE program must 1) be at least 60 years old; 2) own the home where repairs are made; and 3) the household income may not exceed 80 percent of area median income (AMI).

Funds must be used to address threats to the life, health, or safety of elderly homeowners. This includes, though is not limited to:

-Roof/gutter replacement or repair
-Replacing windows or fixing/replacing one broken window to enhance energy
efficiency
-Screen replacement for windows and doors
-Replacing hot water tank w/high efficiency tank
-Mold remediation
-Elderly/disabled long-term care renovations (if no other sources available)
-Insulation or other activities not covered by the Weatherization Assistance Program (WAP)
-Interior and exterior painting
-Repair or replacement of septic, heating, or other systems

Preference will be given to applications that demonstrate a need for an emergency repair program in the proposed service area and to applicants who demonstrate that they have the organizational capacity and resources to complete the proposed program in a timely, efficient and effective manner.

Furthermore, as New York State and NYS Homes and Community Renewal continue to focus on the needs of communities recovering from the effects of natural disasters. On May 2, 2017, Governor Andrew Cuomo made a disaster declaration for Counties impacted by flooding along Lake Ontario and the St. Lawrence River. Municipalities in the Counties that are in the declaration area, Cayuga, Jefferson, Monroe, Niagara, Orleans, Oswego, St. Lawrence, and Wayne may receive priority for applications for housing rehabilitation assistance that are submitted that directly support flood recovery efforts for homeowners. Applicants must demonstrate existing need as a direct result of the storms, and a lack of other Federal, State or other disaster recovery resources in order to receive preference in this category. Applicants will still need to demonstrate the required organizational capacity and resources to complete the proposed program in a timely, efficient, and effective manner.

$3,900,000

The amount requested per applicant, per program, may not be less than $25,000 and may not exceed $150,000.

Assistance to eligible homeowners is limited to a maximum of $10,000 per property.

Awardees will be allowed a maximum of twelve (12) months from the date of contract execution to fully expend all RESTORE Program funding.

RESTORE eligibility criteria:

-Eligible applicants for the RESTORE Program are units of local government and organizations incorporated under the New York State Not-For-Profit Corporation Law, that have been providing relevant service to the community for at least one year prior to application date.

-Eligible activities include repairs to 1-4 unit residential dwellings owned and occupied by low-income elderly homeowners that correct any emergency housing conditions. Emergency housing conditions are defined as conditions posing a threat to the life, health or safety of the property owner or eligible resident. Emergency repairs may include, but are not limited to the following: heating system repairs or replacement, electrical repairs or upgrades to electrical systems, roof repair or replacement, window repair or replacement, and plumbing repairs.

-Assistance can only be provided to elderly homeowner(s) aged 60 or over who occupy the building and have a household income at or below eighty percent (80%) of the area median income. If the structure contains rental units, only the unit occupied by the qualified homeowner(s) may be assisted with RESTORE Program funds.

The OCR will offer a technical assistance webinar to provide a program overview, provide a demonstration of the CDOL application system and answer application FAQs on Wednesday, July 12, 2017, at 10:00 AM.

Preference will be given to those applicants that demonstrate a commitment of leveraged funds at the time of application.

Applications for must be submitted through HCR's CDOL no later than 4:00 PM, EST, Wednesday, September 13, 2017. Any and all applications received after this deadline will be considered a late submission and will not be processed or considered for funding.

For those applicants with prior approval to submit a paper application, applications will be accepted only at the address stated above. Paper applications received or postmarked after 4:00 PM, EST, Wednesday, September 13, 2017, will be considered late and will not be accepted or reviewed.

Effective August 1, 2013, not-for-profit organizations must be prequalified in order to do business with New York State

PLEASE NOTE: Applicants that are not prequalified through the New York State Grants Gateway by the Access to Home Program application deadline of Wednesday, September 13, 2017, will not be eligible to receive Access to Home funds, and any applications submitted to the OCR will be deemed ineligible for review and consideration.

To view the RFP and application instructions:
http://www.nyshcr.org/AboutUs/Offices/CommunityRenewal/HousingResourcesFundingOpportunities.htm

Additional Forms and Resources:
http://www.nyshcr.org/Forms/Restore/

Before starting your grant application, please review the funding source's website listed below for updates/changes/addendums/conferences/LOIs.
Potential applicants interested in participating in the webinar may register at:
https://meetny.webex.com/meetny/onstage/g.php?MTID=e87934174b78127bec484f9ba0b9bb3a1

Community Development Online (CDOL) Application System:
https://apps.hcr.ny.gov/SingleSignon/?ReturnUrl=%2fcdonline%2fmenu.aspx

NYS Homes and Community Renewal
Office of Community Renewal
The Hampton Plaza, 4th Floor South
38-40 State Street
Albany, NY 12207

(518) 474-2057
OCRinfo@nyshcr.org

USA: New York City; New York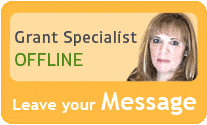 Our team of researchers and grant specialists review hundreds of funding resources daily to make sure GrantWatch.com provides members with the most up-to-date grants.
We have grants for: