Transportation Alternatives Program (TAP)
Grants to Tennessee Local Government
Agencies to Improve Bike and Pedestrian Trails

Tennessee Department of Transportation (TDOT)

10/03/17 3:00 PM CST
Grants to Tennessee local government agencies for the development and improvement of non-vehicle transportation amenities. Funding may support sidewalks, pedestrian and bike trails, the renovation of historic train depots, and other projects related to transportation structures.

In order to be considered for project funding, the application must fall into one or more of the following categories as defined by federal legislation and relate to surface transportation:

Pedestrian and Bicycle Facilities:
All facilities must be hard-surfaced, ADA compliant and provide adequate connectivity. Multi-modal facilities must be a minimum of 12-feet wide. TA funds can be used for sidewalks, walkways or curb ramps; bike lane striping, wide paved shoulders, bike parking and bus racks; traffic calming; off-road trails; bike and pedestrian bridges and underpasses; ADA compliance

Safe Routes for Non-Drivers:
Access and accommodation for children, older adults and individuals with disabilities

Conversion of Abandoned Railway Corridors to Trails:
Acquisition of railroad rights-of-way; planning, design and construction of multi-use hard-surfaced, ADA accessible trails and rail-with-trail projects

Scenic Turnouts and Overlooks;
Construction of scenic turnouts, overlooks and viewing areas

Outdoor Advertising Management:
Billboard inventories and removal of illegal and nonconforming billboards. Inventory control may include, but not be limited to, data collection, acquisition and maintenance of digital aerial photography, video logging, scanning and imaging of data, developing and maintain an inventory and control database and hiring of outside legal counsel

Historic Preservation & Rehab of Historic Transportation Facilities:
Preservation of buildings and facades in historical districts; restoration of historic buildings for transportation-related purposes; access improvements to historic sites. Restoration of railroad depots, bus stations and lighthouses; rehabilitation of rail trestles, tunnels, bridges and canals

Vegetation Management:
Improvement of roadway safety; prevention of invasive species; providing erosion control

Archaeological Activities:
Projects related to impacts from implementation of current highway construction projects

Stormwater Mitigation:
Pollution prevention and abatement activities to address stormwater management; water pollution prevention related to highway construction or due to highway runoff

Wildlife Management:
Reduction of vehicle-caused wildlife mortality; restoration and maintenance of connectivity among terrestrial and aquatic habitats

Transportation Alternatives (TA) activities can be separate projects in and of themselves or they can be a part of any transportation project being developed. In either case, the surface transportation alternatives activity must relate to the surface transportation system in function, proximity or impact, exclusive of aviation. In addition, All bicycle and pedestrian facilities must be hard-surfaced, ADA compliant and provide adequate linear connectivity to existing accessible facilities. Funding may not be used for spot improvements, repairs or maintenance and all new construction for multi-modal (shared use) facilities must be a minimum of 12-feet wide.

The project being developed must be maintained by the applicant and remain open to the public for a sufficient time based upon the federal investment as shown below:

Federal Amount / Lease:
-$1.00 - $199,999: 5 years from Federal close-out date
-Greater than $200,000 - $499,999: 10 years from Federal close-out date
-Greater than $500,000 - $1,000,000: 20 years from Federal close-out date

Projects over $1,000,000 carry a minimum 25 year lease and will be subject to individual review.

2018 TAP funding must be authorized for construction on or before July 1, 2021 or the funds will be automatically withdrawn by FHWA. No contract extensions can be provided by TDOT to secure the funding.

All local governmental agencies, including those within the Memphis, Nashville, Chattanooga, and Knoxville MPOs/TPOs, may submit an application to the State competitive program.

Applications must be submitted by local governments (cities or counties) or state natural resource or public land agencies. Local governments may work with other public agencies or private organizations, but the Tennessee Department of Transportation (TDOT) will only contract with a local government or applicable state agency.

Applicants must follow all procedures that are required by law, regulation, rule, policies and standard for the use of Federal Highway Administration (FHWA) and State Highway funds for transportation projects, including the Americans with Disabilities Act (ADA) of 1990 and the Public Rights-of-Way Accessibility Guidelines (PROWAG). If these procedures are not followed, all federal funding will be withdrawn from the project.

Local Government's are required to pay 100% of all project invoices up-front prior to seeking reimbursement for the federal share (80%) of all eligible construction related expenses. The preliminary engineering, design, right-of-way, twenty percent (20%) construction match and all items deemed ineligible for construction reimbursement are the sole responsibility of the local government.

The 20% non-federal construction share of the proposed project must be provided as a hard cash match, and all preliminary engineering (PE), design and right-of-way expenditures are solely the responsibility of the local governmental agency.

The application cycle is open from July 1 to October 3 each year until 3:00 PM Central Standard time. Applications received with a postmark later than October 3, 2017 will not be considered for funding in the current funding cycle.

Contact your MPO/TPO for additional information and specific guidelines regarding regional competitive program schedules.

Projects that are within a Metropolitan Planning Organization (MPO)/Transportation Planning Organization (TPO) will require the endorsement of the appropriate MPO/TPO before they can be implemented. MPO/TPO endorsement is not necessary for application; however, correspondence must be sent to the appropriate Metropolitan Planning Organization (MPO) / Transportation Planning Organization (TPO) or Rural Planning Organization (RPO) describing the proposed activity and inviting input regarding the project.

Documents and Forms:
http://www.tn.gov/tdot/topic/local-programs-documents-and-forms

Before starting your grant application, please review the funding source's website listed below for updates/changes/addendums/conferences/LOIs.
TDOT - Transportation Alternatives Office
Suite 600 James K. Polk Building
505 Deaderick Street
Nashville, Tennessee 37243-0341

615-741-5314
tdot.enhancements@tn.gov

USA: Tennessee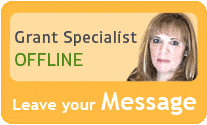 Our team of researchers and grant specialists review hundreds of funding resources daily to make sure GrantWatch.com provides members with the most up-to-date grants.
We have grants for: