Public Engagement with Historical Records
Grants to USA Nonprofits, Agencies, Tribes, and IHEs
to Promote Public Appreciation of Historical Resources

National Historical Publications and Records Commission (NHPRC) of the National Archives

10/05/17
Grants starting at $50,000 to USA nonprofits, IHEs, government agencies, and Native American tribes and groups to foster public engagement with the nation's historical records. Consideration will be given to projects that promote access to the nation's historical records and encourage an understanding of history, culture, and democracy.

The National Historical Publications and Records Commission seeks projects that encourage public engagement with historical records, including the development of new tools that enable people to engage online.

The NHPRC is looking for projects that create models and technologies that other institutions can freely adopt. In general, collaborations among archivists, documentary editors, historians, educators, and/or community-based individuals are more likely to create a competitive proposal. Projects that focus on innovative methods to introduce primary source materials and how to use them in multiple locations also are more likely to create a competitive proposal.

Projects might create and develop programs to engage people in the study and use of historical records for institutional, educational or personal reasons. For example, an applicant can:

-Enlist volunteer "citizen archivists" in projects to accelerate access to historical records, especially those online. This may include, but is not limited to, efforts to identify, tag, transcribe, annotate, or otherwise enhance digitized historical records.

-Develop educational programs for K-12 students, undergraduate classes, or community members that encourage them to engage with historical records already in repositories or that are collected as part of the project.

-Collect primary source material from people through public gatherings and sponsor discussions or websites about the results.

-Use historical records in artistic endeavors. This could include K-12 students, undergraduate classes, or community members. Examples include projects that encourage researching and writing life stories for performance; using record facsimiles in painting, sculpture, or audiovisual collages; or using text as lyrics for music or as music.

-Develop technologies that encourage the sharing of information about historical records.

The Commission funds projects that deal with the following kinds of historical source material:

-Records of state, county, municipal, tribal, or other non-Federal units of government

-Manuscripts, personal and family papers, or organizational and business archives

-Collections of photographs, motion pictures, sound recordings, electronic records, and/or such visual materials as unpublished architectural, cartographic, and engineering drawings

The Commission funds projects that focus on the following activities authorized in the NHPRC statute:

-Collecting, describing, preserving, compiling, and publishing (including microfilming and other forms of reproduction) documentary sources significant to the history of the United States

-Implementing solutions to the challenges of preserving electronic records with permanent historical value

-Conducting institutes and training and educational programs

-Disseminating information about documentary sources through guides, directories, and other technical publications

-Documentary editing and publishing; archival preservation and processing of records for access; developing or updating descriptive systems; creation and development of archival and records management programs; development of standards, tools, and techniques to advance the work of archivists, records managers, and documentary editors; and promotion of the use of records by teachers, students, and the public.

$275,000

The Commission expects to make up to three grants.

The Commission expects to make grants between $50,000 and $150,000.

A grant normally is for one to three years. Grants begin no earlier than July 1, 2018.

City or township governments
County governments
Native American tribal governments (Federally recognized)
Nonprofits having a 501(c)(3) status with the IRS, other than institutions of higher education
Private institutions of higher education
Public and State controlled institutions of higher education
State governments

Eligible applicants:
-Nonprofit organizations or institutions
-Colleges, universities, and other academic institutions
-State or local government agencies
-Federally-acknowledged or state-recognized Native American tribes or groups

The Commission does NOT fund projects to undertake the following activities:
-To construct, renovate, furnish, or purchase a building or land
-To purchase manuscripts or other historical records
-To exhibit or conserve archaeological artifacts, museum objects, or works of art
-To undertake historical research apart from the editing of documentary publications
-To undertake an oral history project unrelated to Native Americans
-To catalog, acquire, or preserve books, periodicals, or other library materials
-To acquire, preserve, or describe art objects, sheet music, or other works primarily of value as works of art or entertainment
-To undertake a documentary editing project to publish the papers of someone who has been deceased for fewer than ten years
-To undertake an archival project centered on the papers of an appointed or elected public official who remains in major office, or is politically active, or the majority of whose papers have not yet been accessioned in a repository
-To undertake an arrangement, description, or preservation project in which the pertinent documents are privately owned or deposited in an institution subject to withdrawal upon demand for reasons other than requirements of law
-To undertake arrangement, description, or preservation projects involving Federal government records that are (a) in the custody of the National Archives and Records Administration (NARA), or (b) in the custody of some other Federal agency, or (c) have been deposited in a non-Federal institution without an agreement authorized by NARA. Many Federally funded activities not undertaken by the government itself produce documents that may in law be considered Federal records, including records produced under Federal contracts or grants. If your project deals with Federal records, you should talk further with the NHPRC staff.

As part of its funding restrictions, the Commission has deemed ineligible those projects in which:
-A major portion of the processed documents will be kept closed to researchers for more than five years,
-Documents are not accessible to all qualified users on equal terms,
-It is the repository's policy to deny public access, or
-A repository charges fees for making available the materials in its holdings. However, reasonable fees may be charged for copying material or providing special services or facilities not provided to all researchers.

The Commission provides no more than 50 per cent of total direct project costs in the Public Engagement with Historical Records category. The applicant's financial contribution may include both direct and indirect expenses, in-kind contributions, non-Federal third-party contributions, and any income earned directly by the project. Indirect costs must be listed under the applicant's cost sharing contribution.

Applicant organizations must be registered in System for Award Management (SAM) prior to submitting an application, maintain SAM registration throughout the application and award process, and include a valid DUNS number in their application.

A complete application includes the Application for Federal Assistance (Standard Form 424), Assurances - Non-Construction Programs (Standard Form 424B), a Project Narrative, Summary, Supplementary Materials, and Budget. Applications lacking these items will not be considered.

In order to ensure eligibility, applicants should first review the Federal grant administration rules and regulations governing NHPRC grants under the Administering an NHPRC Grant section.

Applicants are encouraged to submit drafts by July 26, 2016, but drafts are not required. The drafts should be sent by email to Nancy Melley.

Timeline:
-Draft Deadline (optional): August 8, 2017
-Final Deadline: October 5, 2017
-NHPRC support begins no earlier than July 1, 2018

Application Instructions:
https://www.archives.gov/nhprc/apply/

More information regarding fundable activities may be found here:
https://www.archives.gov/nhprc/apply/eligibility.html

View this opportunity on Grants.gov:
https://www.grants.gov/web/grants/search-grants.html?keywords=ENGAGEMENT-201710

Before starting your grant application, please review the funding source's website listed below for updates/changes/addendums/conferences/LOIs.
Nancy Melley, Director for Technology Initiatives
202-357-5452
nancy.melley@nara.gov

89.003

ENGAGEMENT-201710

USA: Alabama; Alaska; Arizona; Arkansas; California; Colorado; Connecticut; Delaware; Florida; Georgia; Hawaii; Idaho; Illinois; Indiana; Iowa; Kansas; Kentucky; Louisiana; Maine; Maryland; Massachusetts; Michigan; Minnesota; Mississippi; Missouri; Montana; Nebraska; Nevada; New Hampshire; New Jersey; New Mexico; New York City; New York; North Carolina; North Dakota; Ohio; Oklahoma; Oregon; Pennsylvania; Rhode Island; South Carolina; South Dakota; Tennessee; Texas; Utah; Vermont; Virginia; Washington, DC; Washington; West Virginia; Wisconsin; Wyoming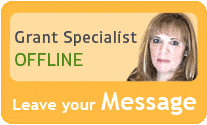 Our team of researchers and grant specialists review hundreds of funding resources daily to make sure GrantWatch.com provides members with the most up-to-date grants.
We have grants for: