2017 Hayswood Foundation Grants
Grants to Northeast Kentucky and Southeast Ohio Nonprofits
and Schools for Education and Health Programs
Agency Type:
Foundation / Corporation

Hayswood Foundation

08/01/17 5:00 PM
Grants to Northeastern Kentucky and Southeastern Ohio nonprofit organizations and schools for programs and capital projects that promote the advancement of education or the mental and physical health of residents located in the Funding Source's service area. Eligible locations include Adams and Brown counties in Ohio, and Bracken, Fleming, Lewis, Mason, and Robertson counties in Kentucky.

Grants are made for one-year terms. The funding period for major capital grants will generally not exceed five years.

Organizations must be recognized by the Internal Revenue Service as able to receive income tax deductible contributions from individuals. Applicants must provide a copy of their IRS determination letter to support their status. Status must be in place by the application deadline. Preference is given to applicants with 501(c)3 status. Schools must be accredited, and must provide written evidence that accreditation is current.

Organizations must either be located in the Foundation's geographical service area (Adams and Brown counties in Ohio; Bracken, Fleming, Lewis, Mason, and Robertson counties in Kentucky), or provide proof that all funds received will be used for the benefit of citizens of any part of this area.

Grants will not be made for programs or purposes involving political indoctrination or action, or which predominately involve social or religious indoctrination or action. Grants are not made to or for the benefit of individuals. No portion of any grant may directly benefit any officer, director, or member of any recipient, except in a manner that would indiscriminately benefit other members of the class to be served. Grants will not be made for the purpose of funding endowment funds. Preference is given to applying entities that are not tax-supported. Funding will generally not be provided for projects that involve repairs, additions, or improvements to structures or real property owned by tax-supported entities.

Requirements for Capital Grants: A "major capital grant" is any grant used for major capital construction or improvement, with a dollar amount that exceeds the 10% of the project costs. Capital grants are subject to the following additional conditions:

1) The amount granted can be no more than 1/3 of the total cost of the capital project;
2) The grant must be distributed on a matching basis, with the Foundation providing $1 for every $2 raised by the grantee; and
3) The funding period will generally not exceed five years.

Recipients of major capital grants will have eighteen months, from the date of approval, or a date acceptable to the Foundation, to submit a record of matching receipts, against which funds can be distributed. If, at the end of the eighteen months, those matching funds are not sufficient to merit receipt of the original amount awarded, the final amount of the grant will be based on the amount of those matching funds.

Pledges may be used as matching donations for major capital purpose grants, and grant distributions may be based on pledges. However, the grantee must ultimately provide proof that those pledges were collected. A grantee's progress in collecting pledges will be periodically reviewed, and the amount of the final scheduled distribution will be reduced by the amount of any pledges that are not collected.

All recipients of major capital grants exceeding $100,000 must conduct special grant reviews, and provide copies of those reviews to the Foundation. The frequency must be at least every two years, with a final review conducted within ninety days of the final distribution. The review is to be performed by an independent, licensed, certified public accountant. A list of major capital projects that have been supported by the Foundation is available.

Completed applications must be received in the office of Hayswood Foundation, Inc. no later than 5:00 PM on Tuesday, August 1, 2017. Distributions of awards to selected applicants should not be expected earlier than November 1, 2017.

Applicants may use a single application form to apply for multiple projects. However, if one of the projects is a major capital project, a separate application form should be used for that project.

Matching requirements: It is possible that a grant will be awarded on a conditional basis. These grants would require an organization to raise money from other sources to match funds received from the Foundation. Not all money received from other sources will qualify for the match (Specific requirements in Supporting Documents). Grants for major capital purposes will be awarded on a $1-for-$2 conditional basis, only, and will be paid over a number of years, with the length of time dependent upon the amount, and other specific conditions of the request.

Before funds can be distributed, the recipient organization must provide satisfactory proof that qualifying donations have been received for the Foundation to match. The nature of this accounting can vary, and will be established by the Foundation on a case-by-case basis.

The following types of donations are considered "qualifying:"
1) Cash;
2) Marketable, publicly traded securities; and
3) Land, with the value evidenced by a recent appraisal.

Donations not considered "qualifying" include:
1) Donations that carry a restriction on their use, unless restricted for the purpose stated in the grant application;
2) Donations that are encumbered by a mortgage, pledge, or other encumbrance;
3) Donations received from local, state, or federal governments or quasi-governmental entities;
4) In-kind donations, except for those that fall into one of the acceptable categories, above;
5) The value of services provided to the grantee; and
6) Donations received in exchange for an equal value of goods or services.

See Additional Eligibility for further information about the matching requirements for Capital Grants.

Before starting your grant application, please review the funding source's website listed below for updates/changes/addendums/conferences/LOIs.
Mail or deliver applications to the office of Hayswood Foundation, Inc:

1 West McDonald Parkway
Suite 3A
Maysville, KY 41056

Lloyd Schiltz, Executive Director
Phone: 1-606-563-9333
Fax: (606) 563-9444
Email: hfound@maysvilleky.net

Please note, the office is generally manned on Mondays and Tuesdays. However, there are no regular hours, so please call ahead of time for an appointment.

USA: Kentucky: Bracken, Fleming, Lewis, Mason, and Robertson Counties; Ohio: Adams and Brown Counties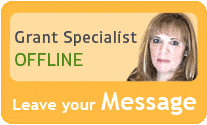 Our team of researchers and grant specialists review hundreds of funding resources daily to make sure GrantWatch.com provides members with the most up-to-date grants.
We have grants for: