Rural Community Development Initiative (RCDI)
Grants to USA Nonprofits, For-Profits, and Public Organizations
to Strengthen Low-Income Rural Communities

United States Department of Agriculture (USDA) Rural Housing Service

07/25/17 4:00 PM (local time) Receipt
Grants starting at $50,000 to USA nonprofits, for-profits, and public organizations to strengthen low-income rural communities by providing guidance and training to qualifying beneficiaries. Funding may be requested for projects to improve community facilities and housing, as well as economic and community development projects.

These grants will be made to qualified intermediary organizations that will provide financial and technical assistance to recipients to develop their capacity and ability to undertake projects related to housing, community facilities, or community and economic development that will support the community.

Congress first authorized the RCDI in 1999 (Pub. L. 106–78, which was amended most recently by the Consolidated Appropriations Act, 2016 (Pub. L. 114–113) to develop the capacity and ability of private, nonprofit community-based housing and community development organizations, low-income rural communities, and federally recognized Native American Tribes to undertake projects related to housing, community facilities, or community and economic development in rural areas. Strengthening the recipient's capacity in these areas will benefit the communities they serve. The RCDI structure requires the intermediary (grantee) to provide a program of financial and technical assistance to recipients. The recipients will, in turn, provide programs to their communities (beneficiaries).

The intermediary must provide a program of financial and technical assistance to one or more of the following: A private, nonprofit community-based housing and development organization, a low-income rural community or a federally recognized tribe.

Fund uses must be consistent with the RCDI purpose. A non-exclusive list of eligible grant uses includes the following:

(a) Provide technical assistance to develop recipients' capacity and ability to undertake projects related to housing, community facilities, or community and economic development, e.g., the intermediary hires a staff person to provide technical assistance to the recipient or the recipient hires a staff person, under the supervision of the intermediary, to carry out the technical assistance provided by the intermediary.

(b) Develop the capacity of recipients to conduct community development programs, e.g., homeownership education or training for business entrepreneurs.

(c) Develop the capacity of recipients to conduct development initiatives, e.g., programs that support micro-enterprise and sustainable development.

(d) Develop the capacity of recipients to increase their leveraging ability and access to alternative funding sources by providing training and staffing.

(e) Develop the capacity of recipients to provide the technical assistance component for essential community facilities projects.

(f) Assist recipients in completing pre- development requirements for housing, community facilities, or community and economic development projects by providing resources for professional services, e.g., architectural, engineering, or legal.

(g) Improve recipient's organizational capacity by providing training and resource material on developing strategic plans, board operations, management, financial systems, and information technology.

(h) Purchase of computers, software, and printers, limited to $10,000 per award, at the recipient level when directly related to the technical assistance program being undertaken by the intermediary.

(i) Provide funds to recipients for training-related travel costs and training expenses related to RCDI.

The following are examples of eligible purposes under the RCDI program. (These examples are illustrative and are not meant to limit the activities proposed in the application. Activities that meet the objectives of the RCDI program and meet the criteria outlined in this Notice will be considered eligible.)

(a) The intermediary must work directly with the recipient, not the ultimate beneficiaries. As an example:

The intermediary provides training to the recipient on how to conduct homeownership education classes. The recipient then provides ongoing homeownership education to the residents of the community—the ultimate beneficiaries. This ''train the trainer'' concept fully meets the intent of this initiative. The intermediary is providing technical assistance that will build the recipient's capacity by enabling them to conduct homeownership education classes for the public.

This is an eligible purpose. However, if the intermediary directly provided homeownership education classes to individuals in the recipient's service area, this would not be an eligible purpose because the recipient would be bypassed.

(b) If the intermediary is working with a low-income community as the recipient, the intermediary must provide the technical assistance to the entity that represents the low-income community and is identified in the application. Examples of entities representing a low-income community are a village board or a town council.

If the intermediary provides technical assistance to the Board of the low- income community on how to establish a cooperative, this would be an eligible purpose. However, if the intermediary works directly with individuals from the community to establish the cooperative, this is not an eligible purpose.

The recipient's capacity is built by learning skills that will enable them to support sustainable economic development in their communities on an ongoing basis.

(c) The intermediary may provide technical assistance to the recipient on how to create and operate a revolving loan fund. The intermediary may not monitor or operate the revolving loan fund. RCDI funds, including matching funds, cannot be used to fund revolving loan funds.

(d) The intermediary may work with recipients in building their capacity to provide planning and leadership development training. The recipients of this training would be expected to assume leadership roles in the development and execution of regional strategic plans. The intermediary would work with multiple recipients in helping communities recognize their connections to the greater regional and national economies.

(e) The intermediary could provide training and technical assistance to the recipients on developing emergency shelter and feeding, short-term housing, search and rescue, and environmental accident, prevention, and cleanup program plans. For longer term disaster and economic crisis responses, the intermediary could work with the recipients to develop job placement and training programs, and develop coordinated transit systems for displaced workers.

$4,000,000

Expected Number of Awards: 25

Minimum grant award is $50,000; maximum grant award is $250,000.

Grant funds must be utilized within 3 years from date of the award.

City or township governments
County governments
For profit organizations other than small businesses
Independent school districts
Indian housing authorities
Native American tribal governments (Federally recognized)
Nonprofits having a 501(c)(3) status with the IRS, other than institutions of higher education
Private institutions of higher education
Public and State controlled institutions of higher education
Public housing authorities
Special district governments
State governments

Who may apply for this program:
-Public bodies
-Nonprofit organizations
-Qualified Private (for-profit) Organizations

Eligible rural areas include any area other than (i) a city or town that has a population of greater than 50,000 inhabitants; and (ii) the urbanized area contiguous and adjacent to such city or town.

Applicants must meet all of the following eligibility requirements by the application deadline. Applications which fail to meet any of these requirements by the application deadline will be deemed ineligible and will not be evaluated further, and will not receive a Federal award.

Eligible Applicants

(a) Qualified private, nonprofit, (including faith-based and community organizations and philanthropic foundations), in accordance with 7 CFR part 16, and public (including tribal) intermediary organizations are eligible applicants.

(b) The recipient must be a nonprofit community-based housing and development organization, low-income rural community, or federally recognized tribe based on the RCDI definitions of these groups.

(c) Private nonprofit, faith or community-based organizations must provide a certificate of incorporation and good standing from the Secretary of the State of incorporation, or other similar and valid documentation of current nonprofit status. For low-income rural community recipients, the Agency requires evidence that the entity is a public body and census data verifying that the median household income of the community where the office receiving the financial and technical assistance is located is at, or below, 80 percent of the State or national median household income, whichever is higher. For federally recognized tribes, the Agency needs the page listing their name from the current Federal Register list of tribal entities recognized and eligible for funding services.

(d) Any corporation (1) that has been convicted of a felony criminal violation under any Federal law within the past 24 months or (2) that has any unpaid Federal tax liability that has been assessed, for which all judicial and administrative remedies have been exhausted or have lapsed, and that is not being paid in a timely manner pursuant to an agreement with the authority responsible for collecting the tax liability; is not eligible for financial assistance provided with full-year appropriated funds for Fiscal Year 2017, unless a Federal agency has considered suspension or debarment of the corporation and has made a determination that this further action is not necessary to protect the interests of the Government.

The following is a list of ineligible grant uses:
(a) Pass-through grants, and any funds provided to the recipient in a lump sum that are not reimbursements.
(b) Funding a revolving loan fund (RLF).
(c) Construction (in any form).
(d) Salaries for positions involved in construction, renovations, rehabilitation, and any oversight of these types of activities.
(e) Intermediary preparation of strategic plans for recipients.
(f) Funding prostitution, gambling, or any illegal activities.
(g) Grants to individuals.
(h) Funding a grant where there may be a conflict of interest, or an appearance of a conflict of interest, involving any action by the Agency.
(i) Paying obligations incurred before the beginning date without prior Agency approval or after the ending date of the grant agreement.
(j) Purchasing real estate.
(k) Improvement or renovation of the grantee's or recipient's office space or for the repair or maintenance of privately owned vehicles.
(l) Any purpose prohibited in 2 CFR part 200 or 400.
(m) Using funds for recipient's general operating costs.
(n) Using grant or matching funds for Individual Development Accounts.
(o) Purchasing vehicles.

Matching fund requirement equal to amount of grant. In-kind contributions cannot be used as matching funds. Partnerships with other federal, state, local, private and nonprofit entities are encouraged.

An applicant, unless excepted under 2 CFR 25.110(b), (c), or (d), is required to:
(a) Be registered in SAM before submitting its application;
(b) Provide a valid DUNS number in its application; and
(c) Continue to maintain an active SAM registration with current information at all times during which it has an active Federal award or an application or plan under consideration by a Federal awarding agency.

The deadline for receipt of an application is 4:00 PM local time, July 25, 2017. The application date and time are firm. The Agency will not consider any application received after the deadline. Applicants intending to mail applications must provide sufficient time to permit delivery on or before the closing deadline date and time. Acceptance by the United States Postal Service or private mailer does not constitute delivery. Facsimile (FAX), electronic mail, and postage due applications will not be accepted.

An application package can be downloaded from Grants.gov:
https://www.grants.gov/web/grants/search-grants.html?keywords=10.446

Before starting your grant application, please review the funding source's website listed below for updates/changes/addendums/conferences/LOIs.
For more information about this program, or to file an application, contact the Rural Development State Office RCDI Contact:
https://www.rd.usda.gov/contact-us/state-offices

If you have difficulty accessing the full announcement electronically, please contact:

Shirley Stevenson, Community Programs Specialist
202-205-9685
shirley.stevenson@wdc.usda.gov

10.446

USDA-RD-HCFP-RCDI-2017


174357_oppUSDA-RD-HCFP-RCDI-2017-cfda10.446-instructions.doc

174357_oppUSDA-RD-HCFP-RCDI-2017-cfda10.446.pdf

USA: Alabama; Alaska; Arizona; Arkansas; California; Colorado; Connecticut; Delaware; Florida; Georgia; Hawaii; Idaho; Illinois; Indiana; Iowa; Kansas; Kentucky; Louisiana; Maine; Maryland; Massachusetts; Michigan; Minnesota; Mississippi; Missouri; Montana; Nebraska; Nevada; New Hampshire; New Jersey; New Mexico; New York City; New York; North Carolina; North Dakota; Ohio; Oklahoma; Oregon; Pennsylvania; Rhode Island; South Carolina; South Dakota; Tennessee; Texas; Utah; Vermont; Virginia; Washington, DC; Washington; West Virginia; Wisconsin; Wyoming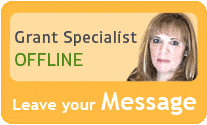 Our team of researchers and grant specialists review hundreds of funding resources daily to make sure GrantWatch.com provides members with the most up-to-date grants.
We have grants for: