2018/19 Grant-in-Aid (GIA) Competition
Grants to Canada Academic Faculty for
Research on Heart Disease and Stroke
Agency Type:
Foundation / Corporation

Heart and Stroke Foundation of Canada (HSFC)

08/31/17 16:00 EDT
Grants to Canada academic faculty members to support innovative and important research addressing stroke and heart disease. This program promotes exploration, innovation, research, and discovery across all health fields in order to contribute to the cardiovascular or cerebrovascular health of citizens through treatment, recovery, and prevention.

Research is supported across the four health research themes:

Basic Biomedical (I):
Research with the goal of understanding normal and abnormal human function, at the molecular, cellular, organ system and whole body levels, including the development of tools and techniques to be applied for this purpose; developing new therapies or devices which improve health or the quality of life of individuals, up to the point where they are tested on human subjects. Studies on human subjects that do not have a diagnostic or therapeutic orientation.

Clinical (II):
Research with the goal of improving the diagnosis and treatment (including rehabilitation and palliation) of disease and injury; improving the health and quality of life of individuals as they pass through normal life stages. Research on, or for the treatment of, patients.

Health Services/Systems (III):
Research with the goal of improving the efficiency and effectiveness of health professionals and the health care system, through changes to practice and policy. Health services research is a multidisciplinary field of scientific investigation that studies how social factors, financing systems, organizational structures and processes, health technologies, and personal behaviors affect access to health care, the quality and cost of health care, and ultimately Canadians' health and well-being.

Social, Cultural, Environmental and Population Health (IV):
Research with the goal of improving the health of the Canadian population, or of defined sub-populations, through a better understanding of the ways in which social, cultural, environmental, occupational, and economic factors determine health status.

H&S will be offering, as part of the GIA program, funding specifically targeted towards the improvement of the heart and brain health for women. Guidelines for application are identical to the GIA except where otherwise indicated. Please note, all other GIA guidelines and requirements apply (e.g. maximum number of applications eligible for submission).

All applicants (irrespective of proposal focus) to the GIA and NNI programs are required to include a sex and gender-based analysis in their research design (or provide rationale as to why it would not be relevant to their project).

Student Stipends:

The H&S encourages junior trainees (particularly doctoral students) to be included in the proposed research with a defined and clearly written role, as well as properly justified in the budget notes should there be financial implication(s). Stipend levels cannot exceed the maximum stipend levels from the chart below. The H&S does not provide additional support for benefits towards summer students, undergraduate students, graduate students, and/or post-doctoral fellows.

Funds are available for up to four (4) awards.

The maximum dollar amount is $100K/year.

Student Stipend Max Annual rates (inclusive of benefits):
-Graduate/PhD Student: $24,000
-Post-Doc Fellow, PhD: $45,000
-Post-Doc Fellow, MD: $55,000
-Summer Studentships: $5,000 (summer)

The maximum grant duration is three years.

Eligibility Criteria:

a. General

Principal Investigators must have a full-time academic or institutional teaching appointment in Canada at the time of application. Any applicant in an adjunct position must submit a letter from their dean/chair/division director to clarify their specific appointment, i.e. amount of protected time available, local infrastructure in place.

b. Specific - Improving Heart and Brain Health for Women

In order to be eligible for consideration to this specific funding envelope, candidates must fulfill the following criterion in addition to applicable general criteria for the GIA: Applications must CLEARLY target the improvement of the heart and brain health for women. Applicants wishing to be considered for this funding envelope MUST check the appropriate box in the application form.

If offered an award, all funding requirements must be met by March 23, 2018.

GIA applicants are allowed to submit a maximum of one grant application (new or renewal) to the 2018/19 GIA competition as either Principal or Co-Principal Investigator. Applicants are allowed to hold no more than two H&S funded GIAs as Principal and/or Co-Principal Investigator at any one time. If an applicant holds ongoing funding as Principal and/or Co-Principal Investigator for two GIAs that are not scheduled to be completed within the coming funding year, no new applications can be submitted.

Indirect Costs:

The H&S supports only the direct costs of research. No funding is to be used for indirect costs of research. The definition of indirect costs of research for the purposes of this policy is, costs which cannot be directly associated with a particular research program or operating grant including costs associated with the general operation and maintenance of facilities (from laboratories to libraries); the management of the research process (from grant management to commercialization); and regulation and safety compliance (including human ethics, animal care and environmental assessment); and generic institutional/departmental taxes/tithes related to services.

Applicants wishing to be considered for heart and brain health for women funding MUST check the appropriate box in the application form. Applicants applying for this opportunity will also be considered in the regular pool of GIA applications.

The application must be submitted online via H&S' online system, CIRCUlink by 16:00 EDT on Thursday, August 31, 2017.

H&S will attempt to provide support to all applicants requiring assistance leading up to the deadline. Please be advised that due to limited resources the H&S cannot provide any assurances of available support after 15:00 EDT on the deadline date.

Early notification (not likely to be funded/may or may not be funded/most likely to be funded) will be sent to applicants by late January 2018 via CIRCUlink. Official/final notifications will be sent to applicants by March 31, 2018 via CIRCUlink.

CIRCUlink Instructions:
http://hsf.ca/research/en/circulink

Before starting your grant application, please review the funding source's website listed below for updates/changes/addendums/conferences/LOIs.
Apply Online:
https://circulink.hsf.ca/grantium/index.jsf

Research Department Heart & Stroke Foundation
110-1525 Carling Avenue
Ottawa, Ontario K1Z 8R9

P: (613) 691-4041
F: (613) 727-1895
research@heartandstroke.ca

Canada: Alberta British Columbia Manitoba New Brunswick Newfoundland and Labrador Northwest Territories Nova Scotia Nunavut Ontario Prince Edward Island Quebec Saskatchewan Yukon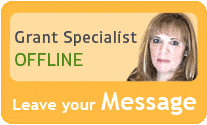 Our team of researchers and grant specialists review hundreds of funding resources daily to make sure GrantWatch.com provides members with the most up-to-date grants.
We have grants for: