Focus Grants
Grants to USA, Canada, and International
Researchers for Studies on Suicide Prevention
Agency Type:
Foundation / Corporation

American Foundation for Suicide Prevention (AFSP)

08/01/17

12/07/17
Grants to USA, Canada, and International researchers for effective studies that will further efforts in suicide prevention. LOIs are due August 1. Consideration will be given to investigators working in any academic discipline. Applications are invited for high-impact studies and work that has the potential to reduce the nation's suicide rate.

Focus Grant Categories:

1) Short-Term Risk

The Focus Grant for Short-Term Risk is open to innovative, potentially high-yield proposals that focus on short-term risk for suicide.

Goal: To develop identification and/or intervention strategies for short-term suicide risk that can be implemented in clinical settings.

Funding Requirements:
-The outcome measures for baseline and follow-up must include suicidal behavior.
-The assessments should include multi-modal, clinically relevant measures.
-The study must be based in the U.S.
-Evidence for the feasibility of data collection must be provided.

2) Reaching 20% by 2025

AFSP has set a goal to reduce the nation's suicide rate 20% by 2025. The Foundation believes that by targeting areas known to contribute to suicide burden this goal can be reached. This Focus Grant RFA seeks applications that address potential biological, psychological, social and/or environmental pathways and interventions that can significantly reduce the national suicide rate if ultimately implemented on a large scale.

Goal: Universal, selective and indicated interventions that target one or more specific risk factors for suicide and that, if implemented on a large scale, would reduce national suicide rates.

Requirements:
-The study rationale must address feasibility to measurably reduce U.S. suicide rates with widespread implementation.
-Consistent with AFSP grant policies, the study must include measurement of suicide or nonlethal suicide attempts at baseline and follow-up assessments. However, in a study of this size, a change in suicidal behavior may not be robust enough to detect. In addition, therefore, investigators may use a conceptual logic model linking a measurable proxy behavior (such as adherence to the intervention) to suicide in order to demonstrate that the intervention could have an effect on suicide if widely disseminated.
-A conceptual model and quantitative analysis demonstrating the potential impact on U.S. suicide rates if the study were implemented broadly are requested. Important considerations include population based attributable risk, acceptability, feasibility, and ease of dissemination.
-The study must be based in the U.S.
-Evidence of feasibility to conduct the study must be provided.

Hypothetical Examples (for illustrative purposes only):

1. Building barriers on bridges and adding and training bridge staff is an hypothesized pathway to reduce suicide deaths. In an application that proposed to test that hypothesis, the investigators would explain the proportion of suicides that are due to jumping from bridges, estimate the reduction that should result from the proposed prevention strategy if it were found effective, and indicate on that basis the impact that the intervention would have on suicide deaths and rate nationally.

2. Suppose there is a gene that is uniquely found in 30% of people who die by suicide and is associated with a positive treatment effect with a specific medicine. A new rapid genetic test has been developed that can be used to identify the presence of the relevant gene allele suggesting that the medication should be started immediately. One could calculate how many lives would be saved if the test were available in emergency departments. If successfully treating this subgroup could prevent suicide, then the impact of the test would depend on how many potential suicides had the test. If 30% of future suicides had the genetic test and then one would predict that 30% of those would test positive for the risk genotype, then about one ninth of all suicides would be prevented and that is over 4000 deaths per year being prevented or 11% of all suicides.

3) Investigator Initiated Research Grant

Supports an innovative, impactful high risk/high reward study in an area of suicide research that will achieve significant goals. This mechanism is intended for studies that, by their very nature, are clearly beyond the financial scope of our Innovation Grants.

Goal: Innovative projects in new areas of investigation with potentially high impact for the understanding and prevention of suicide. Open to all fields of inquiry.

Requirements:
-The study must be highly innovative.
-The impact for suicide prevention must be clearly described. If impact will not be in the near term, please describe the path from discovery to implementation.
-The study is clearly beyond the financial scope of our Innovation Grants for reasons other than only increased sample size.
-The study must be grounded in a conceptual model.
-Evidence for the feasibility of data collection must be provided.
-The outcome must include suicidal behavior.
-This is not a mechanism for local program evaluation.
-Not limited to studies conducted in the U.S.

AFSP suicide research priority areas:

The Foundation defines priorities for funding every two years to stimulate research in understudied areas. The Foundation also encourages applications that address the priorities set out by the National Action Alliance for Suicide Prevention's Research Prioritization Task Force. Priority area research applications are reviewed along with the general pool of grant applications, with priority given to strong grants in the designated areas.

AFSP suicide research grants program priority areas for 2017-19:

1. Pain and suicide
2. Opioids and suicide

The Foundation aims to fund at least one to two rigorously designed priority area grants among those awarded in each cycle. The Foundation's two-year priority period allows for resubmission of unsuccessful applications in the second year. While the Foundation encourage applications in these priority areas, it also encourages and welcome all applications related to preventing suicide. In addition the Foundation continues to maintain a strong interest in research related to survivors of suicide loss.

The National Action Alliance for Suicide Prevention has defined its priorities in terms of six questions:

1. Why do people become suicidal?
2. How can we better or optimally detect/predict risk?
3. What interventions are effective? What prevents individuals from engaging in suicidal behavior?
4. What services are most effective for treating the suicidal person and preventing suicidal behavior?
5. What other types of preventive interventions (outside health care systems) reduce suicide risk?
6. What new and existing research infrastructure is needed to reduce suicidal behavior?

AFSP Suicide Research Grants support studies aimed at increasing understanding of the causes of suicide and factors related to suicide risk, or that test treatments and other interventions designed to prevent suicide. At least one suicide outcome measure must be included in all grant projects. the Foundation also consider studies of treatment feasibility, and studies that add a suicide component (e.g., population or treatment) to an existing grant in another area.

Assessing for Gender Identity & Sexual Orientation:

Survey data suggest that individuals who are LGBT are at greater risk for suicide attempts (Haas, Eliason et al. 2011). However, confirmation of this finding is needed across a wider range of samples and using a wider range of data collection methods. In an effort to learn more about this issue, the Foundation suggests that all AFSP-funded researchers who are collecting original data systematically assess research participants for sexual orientation and gender identity. Recommended methods of assessment can be found in the policy manuals. It is designed to serve as a model for federal agencies and other funders of mental health and suicide research. Full guidelines are attached below.

Allowable and Non-Allowable Costs:

AFSP research grants and fellowships are not designed to cover the total cost of the research proposed. The grantee institution is expected to provide the required physical facilities and administrative services normally available in an institution.

Allowable costs include:
-Compensation for investigators and other personnel required to conduct the research (e.g. technicians, research assistants, clerical staff), including salary and fringe benefits
-Consultant fees
-Consumable research supplies
-Costs related to assessment measures, tests or procedures
-Travel specifically required of personnel or participants to achieve the research aims
-Subject/participant fees
-Software licenses for the term of the grant
-Other direct costs required to carry out the proposed research

Up to $500,000 per year

Focus Grants may be up to three years.

New grantees must begin their studies within 6 months of the approved start date.

Focus Grants, if approved, may begin after October 1.

Investigators from all academic disciplines are eligible to apply, and both basic science and applied research projects will be considered, provided that the proposed study has an essential focus on suicide or suicide prevention.

A current grantee may submit a new application as their grant nears completion but it will not be funded until completion of the current grant and submission of a Final Report.

Grant applications are not accepted from for-profit organizations, or from federal or state government agencies. Applications from the Veterans Administration are eligible.

Non-allowable costs include:
-Indirect costs
-Construction, alteration or maintenance of buildings
-Standard office equipment or furniture
-Durable equipment (e.g. computers, microscopes, imaging and other laboratory equipment)
-Expenses related to conference attendance or presentations at conferences
-Books, periodicals or other publications
-Personnel recruiting and relocation expenses
-Per diem charges for hospital beds
-Tuition
-Purchase of software
-IRB fees

Matching funds or partnering with a large healthcare system is encouraged.

Grant Cycle 2017-2018:
-Letter of Intent Due: August 1, 2017
-Due Date: December 7, 2017
-Review Dates: Spring 2018
-Funding Decisions: End of May 2018

Grant Information:
https://afsp.org/our-work/research/grant-information/

Application Review Process:
https://afsp.org/our-work/research/grant-information/application-review-process/

Before starting your grant application, please review the funding source's website listed below for updates/changes/addendums/conferences/LOIs.
Apply Online:
https://afsp.org/our-work/research/apply-for-a-grant/

Jill M. Harkavy-Friedman, PhD, Vice President of Research
212-363-3500, ext. 2039
JHarkavyFriedman@afsp.org

USA: Alabama; Alaska; Arizona; Arkansas; California; Colorado; Connecticut; Delaware; Florida; Georgia; Hawaii; Idaho; Illinois; Indiana; Iowa; Kansas; Kentucky; Louisiana; Maine; Maryland; Massachusetts; Michigan; Minnesota; Mississippi; Missouri; Montana; Nebraska; Nevada; New Hampshire; New Jersey; New Mexico; New York City; New York; North Carolina; North Dakota; Ohio; Oklahoma; Oregon; Pennsylvania; Rhode Island; South Carolina; South Dakota; Tennessee; Texas; Utah; Vermont; Virginia; Washington, DC; Washington; West Virginia; Wisconsin; Wyoming
USA Territories: American Samoa (USA) Guam (USA) Puerto Rico (USA) Virgin Islands (USA) Northern Mariana Islands (USA)
USA Compact Free Associations: The Federated States of Micronesia (USA) Marshall Islands (USA) Republic of Palau (USA)
Canada: Alberta British Columbia Manitoba New Brunswick Newfoundland and Labrador Northwest Territories Nova Scotia Nunavut Ontario Prince Edward Island Quebec Saskatchewan Yukon
Israel
International country outside of the USA, Israel and Canada.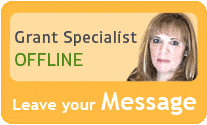 Our team of researchers and grant specialists review hundreds of funding resources daily to make sure GrantWatch.com provides members with the most up-to-date grants.
We have grants for: