Nonpoint Source Pollution Management Program 319(h) Grant
Grants to Nevada Nonprofits, Agencies, and IHEs to
Improve Watershed Quality and Reduce Water Pollution

Nevada Division of Environmental Protection (NDEP) - Bureau of Water Quality Planning

07/26/17

08/25/17 5:00 PM PST Receipt or Postmarked by Date (exemption required for submission by mail)
Grants to Nevada nonprofit organizations, government agencies, and IHEs to address nonpoint source water pollution and improve watershed quality. Funding will support education and outreach, water quality improvement initiatives, and the development or implementation of watershed-based places that focus on reducing nonpoint source pollution.

Projects located in watersheds with approved watershed-based plans, and that are anticipated to measurably reduce pollutants released to streams, rivers, and lakes are given priority.

The following guidelines are based on USEPA guidance documents and Nevada NPS Program priorities. Applicants are encouraged to show a strong sense of collaboration and partnership with other state and local agency agendas for water quality improvement. Most importantly, all proposed projects should have measurable environmental results or outcomes.

Two types of 319(h) funds are available: Program Funds and Project Funds.

a. Program Funds. Program funds are the traditional 319(h) program funds that can be used for a variety of NPS-related projects.

b. Project Funds. Project funds are applied toward TMDL or Watershed-Based Plan implementation projects. To qualify for Project funding, project proposals must implement TMDLs or Watershed-Based Plans that satisfy USEPA's requirements (see Attachment A for additional information on the "nine required elements").

Requirements for Priority Watersheds are as follows:
i. Lake Tahoe Basin Projects — must implement components of the Lake Tahoe TMDL Implementation Plan.
ii. Las Vegas Wash Projects — must implement components of the Las Vegas Wash Comprehensive Adaptive Management Plan.
iii. Carson River Basin Projects — must implement components of the Carson River Adaptive Stewardship Plan.

Stream restoration project proposals must explain how the project will not cause instability up or downstream of the proposed project area. Project design and construction should not cause inappropriate deflection of flow or induce additional erosion that may result in inappropriate serial engineering of the stream channel or stream banks.

The following activities qualify for 319(h) funding under this particular RFP:

a. Direct implementation of Best Management Practices (BMPs) or demonstration of new and innovative BMP technologies;

b. Training and/or technical assistance to landowners regarding BMP installation and/or maintenance;

c. Monitoring to measure project/BMP effectiveness;

d. Education to raise the level of public awareness about NPS pollution and its effect on water quality;

e. Stormwater pollution prevention activities (including Low Impact Development) that are not specifically required by a draft or final National Pollutant Discharge Elimination System (NPDES), Phase I or Phase II Stormwater permit; and

f. Special projects that meet one or more of the state priorities identified on Page 5 (Section 3.b.)

The following criteria will be considered in evaluating and ranking the submitted proposals:

a. Water quality benefit. The proposal must clearly describe how the project will contribute to the restoration, enhancement or preservation of the ecological integrity of Nevada's waters. Priority will be given to projects that estimate a measurable reduction in nonpoint source pollutant load and indicate how the reduction will be measured and reported.

b. State priority. State priorities are described in the Funding Description section. Additionally, the NPS Program is interested in supporting the following types of projects:

i. Projects that will result in a measurable and reportable reduction in nonpoint source pollutant load;
ii. Proposals that fund projects involving one or more Conservation District(s);
iii. Projects with multiple partners such as agencies, nonprofit organizations and/or others whose roles and responsibilities are clearly defined;
iv. Projects that incorporate Low Impact Development (LID) techniques;
v. Projects that address urban runoff issues not required by a NPDES Phase I or Phase II permit;
vi. Projects that significantly exceed the non-federal match requirement of 50% of the total project cost;
vii. Projects that include measures or practices that protect drinking water sources; and
viii. Projects that support local watershed-based plan development efforts.

$1,000,000

The Nevada Division of Environmental Protection (NDEP) 319(h) Nonpoint Source Grant Program provides funding to qualifying counties, conservation districts, higher education institutions, regional agencies, and nonprofit organizations.

The following agencies and organizations are eligible to apply for and receive 319(h) funds:
a. Federal, State, local, tribal governments;
b. Interstate and intrastate public agencies;
c. Public and private nonprofit organizations; and
d. Educational institutions.

The following do not qualify for 319(h) funding under this particular RFP:
a. General planning, assessment, or research activities;
b. Activities related to specific requirements of a draft or final NPDES, Phase I or Phase II Stormwater permit; and
c. Ambient monitoring or monitoring to determine if a waterbody is impaired.

Approximately $1,000,000 dollars in federal grant funds is available:
-Approximately $250,000 in Program Funds are available as part of this RFP.
-Approximately $750,000 in Project Funds are available as part of this RFP.

Project proponents are encouraged to work with NPS Program staff prior to submittal of a proposal to ensure that it is eligible, complete and competitive.

319(h) funds are available only on a reimbursable basis. Therefore, applicants must have the ability to pay for project expenses upfront and then request reimbursement from NDEP by submitting invoices with proof of payment of expenses on a quarterly basis.

The project budget must include non-federal match (cash and/or in-kind) funds of at least 50% of the total project cost. Letters of commitment from agencies or other partners providing in-kind or cash match funds must be submitted with the proposal.

Pre-Applications are not required. The purpose of submitting a Pre- Application is to provide the Bureau an opportunity to determine if the proposed project is eligible to be funded by the program.

The Pre-Application is a screening tool that allows Nonpoint Source (NPS) Program staff to examine basic eligibility requirements. If determined eligible, applicants are encouraged to submit a complete 319(h) Proposal to the Nonpoint Source Branch - Bureau of Water Quality Planning.

Pre-Applications may be submitted up and until Close of Business Wednesday, July 26, 2017. This will ensure adequate time for agency review and for the applicant to prepare a full Grant Proposal as appropriate. The Grant Proposal Deadline is Friday, August 25, 2017.

Proposals must be received no later than 5:00 PM PST on Friday, August 25, 2017. Submittals by US Mail postmarked by the deadline will be accepted. Electronic submittal of the application is required unless a determination of hardship is made by Bureau Staff.

The committee will review proposals during the period from August 25 through October 13, 2017.

The committee will notify grant award recipients and create contract documents after October 13, 2017.

Before starting your grant application, please review the funding source's website listed below for updates/changes/addendums/conferences/LOIs.
Birgit Henson
775-687-9550
bhenson@ndep.nv.gov

For proposals located in the Lake Tahoe watershed, electronic submittals must
be directed to:

Mr. Jason Kuchnicki – Supervisor, Lake Tahoe Watershed Unit
jkuchnic@ndep.nv.gov

Nevada Division of Environmental Protection
Bureau of Water Quality Planning
Nonpoint Source Program
Attn: Birgit Henson
901 S. Stewart Street, Suite 4001
Carson City, NV 89701

USA: Nevada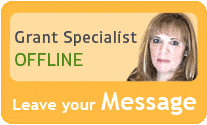 Our team of researchers and grant specialists review hundreds of funding resources daily to make sure GrantWatch.com provides members with the most up-to-date grants.
We have grants for: