Arctic Inspiration Prize (AIP)
Grants to Northern Canada Teams of Organizations
and Individuals to Address Community Needs
Agency Type:
Foundation / Corporation

Arctic Inspiration Prize (AIP)

09/01/17

10/23/17 11:59 PM PDT
Grants to Northern Canadian diverse teams of organizations and individuals for programs and projects that address community needs and challenges. Nominated teams should address the root causes, rather than the symptoms, of priority issue areas in the Canadian Arctic. Geographically, the impact of the proposed action plan needs to take place in the Yukon, the Northwest Territories, the Inuvialuit Settlement Region, Nunavut, Nunavik and Nunatsiavut.

The AIP covers any opportunities or challenges that are of importance to the Canadian Arctic and its peoples. A project can have one or more focus areas such as, but not limited to, education, training, health and wellness, environment and climate change, recreation, tourism, culture, and economic development.

Grants are available in the categories of Arctic Inspiration Prize (up to $500,000), $1 Million Arctic Inspiration Prize ($1,00,000), and Youth AIP (up to $100,000).

The $1 Million Arctic Inspiration Prize (AIP) and AIP categories have to be based on knowledge (traditional, scientific research or practical, e.g. from a small pilot project) and are intended for diverse teams who have provided a truly exceptional and innovative plan to implement this knowledge into relevant and real world applications for the benefit of the Canadian North and its peoples.

The AIP inspires team building and encourages these teams to develop innovative projects that provide a near-term benefit to Arctic communities. It enables teams to carry out projects, celebrates their achievements and, in so doing, inspires others to follow suit.

$3,000,000

$1 Million AIP: up to one nomination. AIP: up to four nominations. Youth AIP: up to seven nominations.

$1 MILLION AIP: $1 Million CAD
AIP: Up to $500,000 CAD
Youth AIP: Up to $100,000 CAD

1. The AIP is about teambuilding; therefore, a single individual cannot be nominated. A diverse team might consist of (just as examples): Northerners and Southerners, Youth and Elders, Northern communities, grassroots groups, industry, Governments, and the research, philanthropy, culture and education communities. A nomination with a team of only one group would not be considered "diverse" and therefore will not be eligible.

2. The team needs to include both knowledge producers (e.g. project organizers) and knowledge users, (e.g. beneficiaries of the project) in order to be eligible.

3. The AIP is about inspiring Northerners to find their own solutions, therefore Northerners will lead the team and form a majority of team members. Otherwise, a team is not eligible.

4. There are no age requirements for the $1 million or the AIP category. In the Youth category, the team leader and the majority of the team must be under 30 years of age at the nomination deadline.

Additional eligibility requirements:

- The AIP is about innovation, therefore a nomination just for a continuation, expansion or repetition in another location of an already established project is not eligible.

- An action plan/project has to be based on some knowledge which can be traditional knowledge, scientific research, and/or practical knowledge.

- Proposed initiatives must have direct impact within the Canadian North. For the purposes of the Prize, the North includes the Yukon, the Northwest Territories, the Inuvialuit Settlement Region, Nunavut, Nunavik, and Nunatsiavut

Requirements for Nominators

Teams need to be nominated by arms-length third parties. The AIP does not accept self-nominations. Nominators may not be team members, nor should they be involved or in any way connected to the activities, outputs, or management/administration of the proposed plan.

Nominating a team does not prevent an individual or organization from being part of a team that is nominated by another Nominator.

Teams are encouraged to choose an official AIP Ambassador as its Nominator; however, anyone may act as a Nominator.

If you have any questions about your team's and/or project's eligibility, you have the option of submitting a Letter of Intent to the AIP Office. The deadline to submit letters of intent is September 1, 2017 11:59 p.m. PT.

Submitting a Letter of Intent is the only means by which your team can receive feedback on your eligibility. The purpose of the Letter of Intent is to guide your potential nomination in the right direction and provide your team with a means of gauging the eligibility of your project. The Letter of Intent will not be used in the selection process in any way.

A representative of the Arctic Inspiration Prize Office will respond with comments in writing as soon as it is possible after receipt of the Letter.

FAQ: http://www.arcticinspirationprize.ca/prize/faq.php

Before starting your grant application, please review the funding source's website listed below for updates/changes/addendums/conferences/LOIs.
Submit letters of intent and the nomination package to: aip@rhf-frh.ca

Alternatively, you can submit your Nomination electronically via Dropbox by uploading your file.

Kevin Kablutsiak
kevin.kablutsiak@rhf-frh.ca
613-914-5172

Arctic Inspiration Prize
Rideau Hall Foundation
1 Sussex Drive, Ottawa, ON
K1A 0A1

Canada: Northwest Territories Nunavut Yukon
International country outside of the USA, Israel and Canada.

Arts and Culture
Children
Community Services
Economic Development
Elementary Education
Environment
Health and Medical
Higher Education
Housing
Literacy & Libraries
Minorities
Nutrition
Other
Preschool
Preservation
Quality of Life
Refugee/Immigrant
Secondary Education
Sports & Recreation
Travel & Tourism
Youth/Out-of-School Youth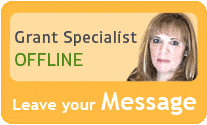 Our team of researchers and grant specialists review hundreds of funding resources daily to make sure GrantWatch.com provides members with the most up-to-date grants.
We have grants for: