Folk Arts Cultural Preservation Grant
Grants to Utah Nonprofits and Artists for Traditional
Arts Projects and Community Workshops

Utah Division of Arts and Museums (UA&M)

11/10/17 5:00 PM MST
Grants of up to $500 and up to $1,500 to Utah organizations and individual artists for the preservation, presentation, and documentation of traditional art forms. Applicants are advised that grant portal registration may take up to two days. Funding may be requested for specific projects as well as community-oriented workshops offering intergenerational learning opportunities.

The Folk Arts Cultural Preservation Grant offers two tracks for applicants to support the preservation and presentation of traditions through targeted projects: "Project Support" or "Community Workshop."

The Folk Arts Project Support track assists individual artists, organizations, and cultural communities in the preservation, documentation, and presentation of their traditional art forms through the completion of a specific project. Funding can be used for expenses such as videography, photography, conservation or exhibition materials, or cultural events.

The Folk Arts Community Workshop track supports workshops, classes, and other small group learning activities that provide intergenerational learning experiences for members of a shared cultural community. Applicants submit a project plan that clearly articulates how they will provide traditional training for other members of their shared culture group. Funds can be used to pay master teachers or tradition bearers, subsidize workshop or rehearsal space, and other materials needed for the transmission of traditional artistic skills in a group setting.

All proposed projects should support the following goals:
-Empower traditional artists to share skills and knowledge with their cultural communities.
-Emphasize community building and education.
-Promote public awareness and appreciation of cultural traditions and art forms.
-Contribute to the diversity and vitality of Utah's arts landscape.

Funds may be used for:
-In-state travel expenses (mileage) for participating artists.
-Supplies, tools, and other materials (excluding purchased musical instruments, outfits, or costumes) needed for completion of project.
-Rental of AV equipment needed for completion of project.
-Fees for teaching artists and/or presenters.
-Conservation materials to preserve important traditional artifacts of a specific community or region (must be on public display).
-Documentation to increase public awareness of folk art traditions and assist in their preservation.
-Costs directly related with production of public folk arts events (festivals, concerts, gatherings) which help to preserve cultural heritage within a community

-Folk Arts Project Support: Up to $500
-Folk Arts Community Workshop: Up to $1,500

UA&M funds must be spent between July 1, 2017 and June 30, 2018 (FY18).

Folk Arts Community Workshop: Group teaching scenarios may consist of short-term intensive workshops or may be regularly scheduled classes that take place over a six-month period.

Individuals:
-Master folk artists or tradition bearers who are recognized within their community.
-Emerging traditional artists and/or apprentices.

Organizations
-Utah-based programs focused on preserving, presenting, or documenting traditional art forms of a specific cultural community.

What this grant cannot fund:
-Historical re-enactment projects
-General operating support
-Out-of-state travel
-Academic awards and/or work, including: fellowships, scholarships, or tuition fees for student work; as well as in-school curriculum projects and/or projects that are part of a required course or curriculum.
-Projects completed prior to July 1, 2017.

No cash match is required but substantive description of community support and any in-kind contributions must be submitted with the application.

All applications must be submitted online through the grant application portal. If you do not currently have access to the portal, it can take up to two days to receive a portal account.

All applicants that identify as organizations are required to have a Data Universal Numbering System (DUNS) number, a unique nine-digit identification number provided by Dun & Bradstreet (D&B) and required for all applicants for federal grants and cooperative agreements. If you are applying as an individual artist, you do not need to get a DUNS number

Grant Timeline:
-Grant Opens: August 22, 2017
-Grant Closes: November 10, 2017, 5:00 PM MST
-Panel Review: December 2017
-Funding Notification: Late December 2017
-Payment Disbursed: After contract has been processed

Grant Forms:
https://heritage.utah.gov/arts-and-museums/grant-forms

Before starting your grant application, please review the funding source's website listed below for updates/changes/addendums/conferences/LOIs.
All applications must be completed and submitted online at:
https://utahdcc.secure.force.com/portal

Adrienne Decker, Folk Arts Specialist
801.245.7286
adriennedecker@utah.gov

Laurel Cannon Alder, Grants Manager
801.236.7550
lalder@utah.gov

Racquel Cornali, Grants Coordinator
801.236.7541
rcornali@utah.gov

USA: Utah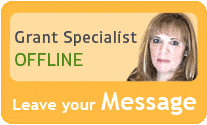 Our team of researchers and grant specialists review hundreds of funding resources daily to make sure GrantWatch.com provides members with the most up-to-date grants.
We have grants for: