Primary Sector Workforce Training Grant (WTG) Program
Grants to Montana Businesses and
Hospitals to Create New Jobs in the State

Montana Office of Tourism and Business Development - Montana Department of Commerce

10/26/16

Request a Grant Writer
Grants of up to $5,000 per job created for Montana value-adding businesses, hospitals, and medical centers (both for-profit and nonprofit) for the creation of new part-time and full-time jobs within the State. This program is intended as an incentive for Montana businesses to create jobs and expand locally rather than moving operations out-of-State.

A primary sector business creating jobs in Montana is eligible for up to $5,000 for each net new full-time job created and $2,500 for each net new part-time job created that pays at least 170% of the state minimum wage. Training funds are not provided to the awarded applicant business until the jobs have been created at the qualifying wage and eligible expenses have been incurred.

The grant award may only be used for direct costs associated with education or skills-based training for net new jobs. All necessary and incidental costs of providing workforce training and education directed to the new jobs are eligible for a grant.

This includes all direct training costs, such as:
-Training program promotion;
-Instructor wages, per diem, and travel;
-Curriculum development and training materials;
-Lease of training equipment and training space;
-Miscellaneous direct training costs (such as employee training-related travel);
-Administrative costs associated with training;
-Training assessment and testing;
-In-house or on-the-job training; and
-Subcontracted services with eligible training providers.

Eligible costs that are not tied directly to specific employees in new jobs (such as instructor costs, curriculum development and administrative costs) must be pro-rated amongst all the participants who receive the training regardless if they are eligible for WTG training reimbursement. The pro-rated costs are then allocated to each eligible employee in a new job receiving training for which reimbursement is requested. The pro-rated costs will then count towards the maximum training cost per eligible net new job.

New Full-Time Job: Up to $5,000.
New Part-Time Job: Up to $2,500.

To be potentially eligible for a grant, an applicant must demonstrate that it is a primary sector business and meets at least one of the following criteria:

-Is a value-adding business as defined by the Montana Board of Investments;
-Has a significant positive economic impact to the region and state beyond the job creation involved;
-Provides a service or function that is essential to the locality or the state; or
-Is a for-profit or a nonprofit hospital or medical center providing a variety of medical services for the community or region.

The following are not eligible for grant monies:
-The purchases of equipment to be owned or utilized by the training provider; and
-Salary or wages paid to employees during training.

Applicants must provide $1 of match for every $3 dollars of grant funds.

Applications are accepted on an open-cycle basis until all available funds are committed to approved projects. Applications will be accepted through the online funding portal. Applications must be submitted by October 26, 2016 to be considered at the next Grant and Loan Review Committee meeting.Contact program staff to verify if funding is available.

Grant Information, Requirements and Webinars: http://businessresources.mt.gov/WTG/Information#Summary-409

Application Resources: http://businessresources.mt.gov/WTG/Application

The WTG Program offers the Business the opportunity to present information about their project (not to exceed 5 minutes) to the Grant/Loan Review Committee during the meeting in which the application is reviewed. This can be accomplished in person and/or through telecommunication but will require the business to be available for Q&A. The applicant will be notified regarding the meeting date. Presenting to the Grant/Loan Review Committee is not mandatory.

Before starting your grant application, please review the funding source's website listed below for updates/changes/addendums/conferences/LOIs.
Apply Online: https://www.fundingmt.org/index.do

Karyl Tobel, Bureau Chief
(406) 841-2732
karylt@mt.gov

Karyl Tobel, Bureau Chief
Finance Assistance Bureau
PO Box 200505
Helena, MT 59620-0505

USA: Montana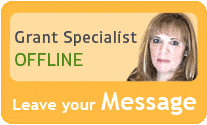 Libby is constantly in touch with grant program managers and reviews numerous publications to make sure that GrantWatch.com provides subscribers with the most up-to-date grant opportunities.
We have grants for:

Need help?
Hi, I would love to guide you through the site.
Please feel free to call or write.
Customer Sales & Support
(561) 249-4129