Paul Ogle Foundation Grant
Grants to Southern Indiana and Jefferson County, Kentucky
Nonprofits and Agencies to Benefit Area Residents
Agency Type:
Foundation / Corporation

Paul Ogle Foundation

11/17/16

Request a Grant Writer
Grants to Southern Indiana and Jefferson County, Kentucky nonprofit organizations and public governmental agencies for programs and projects that improve the quality of life for area residents, with a specific focus on the areas of economic development, human needs, regionalism, and preservation. The Foundation defines each of these areas as follows:

1. Economic Development: Promote the overall economic prosperity of Southern Indiana by investing in key infrastructural components like commerce, public works, and education along with other special projects that encourage community growth;

2. Human Needs: Strengthen the physical and mental well-being of the citizens while assisting those in the greatest of need;

3. Regionalism: Foster regional awareness and promote activities that accentuate
cross-regional cooperation between the people, organizations, and nonprofit entities;

4. Preservation: Stress the importance of preserving the artistic, historical, and cultural heritage of local communities for future generations.

The Paul Ogle Foundation historically gives higher grant funding priority towards requests for:
- Capital improvement and renovation projects
- Scholarship endowment programs
- Equipment and technology
- Limited Program Sponsorships
- Special projects or sponsorships as determined by the Foundation Board or staff

The Ogle Foundation gives only to nonprofit organizations that are tax-exempt under 501(c)(3) of the IRS code and public governmental agencies. This does not include other private foundations as determined under Section 509(a) of the Internal Revenue Code as Type III Supporting Organizations. Please check with your accountant or attorney and in some cases, on the newer IRS determination 501(c)(3) letters for your specific "Type" classification.

Geographic Focus:

All grant requests must show evidence that they directly impact the residents of Southern Indiana or fall within any of the following Counties: Clark, Floyd, Harrison, Scott County, Switzerland, and/or Washington counties in Indiana; and Jefferson County, Kentucky.

Please note that grants to Jefferson County, Kentucky applicants are limited only to those organizations that can show significant outreach to the citizens of the other Indiana Counties listed above. This means that the organization is currently serving a minimum of 15% of its client or customer base from the listed counties now or in the very near future.

Ineligible Requests:

Generally speaking, the Ogle Foundation does not provide grants to or for:
- Ongoing general operating expenses or existing operational deficits/debt reduction
- Payment of outstanding debts or delinquent taxes of any kind
- Direct grants to or support of individuals
- Direct loans to individuals or entities
- Research and development programs
- Public or private elementary and/or secondary school programs (K-12)
- Private two or four-year colleges and universities
- Churches and special advocacy related activities
- Hospitals and other similar health-related organizations
- Governmental assets and related items like vehicles, equipment or property
- New 501(c)3's defined as those with less than five years of active operations unless they have prior permission of foundation staff to submit a grant request

The application process is a two-phase process:

Phase I: The Initial Grant Application Request
A brief letter of 4-5 pages describing your organization, the project for which you are seeking the Grant, the potential impact of the project, and how it fits within the Foundation's grant making priorities. The Board of Directors will meet to discuss your proposal and if they determine that it falls within the Foundation's funding priorities and strategic direction, the Board will recommend the Grant Application to be sent to your organization for completion.

Phase II: The Grant Application
The Foundation sends out the Foundation's Grant Application for completion. This document is much more detailed, allowing you to expand on the goals of your project and why the foundation should fund it.

For further instructions on how to apply, please click here: http://www.ogle-fdn.org/grant_process.htm

Click here to view the online FAQs: http://www.ogle-fdn.org/faq.htm

Please Note the Following:

1. Eligible/Official Grant Submissions:

All grant requests must have written approval and direct involvement from the President/CEO/Director of the non-profit organization. No intermediaries or third-party consultant's requests are accepted without prior approval from the submitting organization and concurrence from the Foundation Board or its staff.

This restriction is due to the limited opportunities that an organization has to apply for a grant from the Paul Ogle Foundation (see the Time Limits and the "Three-Year Rule" section) and the need to ensure that the organization's management concurs that a specific grant request is the highest priority and best fit to the organization over other potential projects seeking grant funding.

2. Time Limits and the "Three-Year Rule"

Organizations are limited to when they can apply for a grant based upon the last time they applied for a grant from the Foundation and the results of that grant request. This process was established to provide ample opportunities for other organizations to have access to the limited grant funding made available each year.

36-Month Wait - Organizations with successful grant requests are limited to a 36-month waiting period before being allowed to submit a new grant request. The clock starts from the date that the first grant check is issued.

12-Month Wait - Organizations with unsuccessful grant requests are limited to a 12-month period until you are allowed to reapply for this specific grant or submitting a totally new grant request. The start date begins from either the Board's decision date or declination by the Foundation's staff.

In all cases, applicants will be notified by mail as to the decision date. Only the Foundation's Board of Directors can override this rule and only upon unique circumstances or as specific events dictate will it be permitted.

Before starting your grant application, please review the funding source's website listed below for updates/changes/addendums/conferences/LOIs.
Mailing Address:
Paul Ogle Foundation
P.O. Box 845
Jeffersonville, IN 47131-0845

Physical Address:
321 East Court Avenue
Jeffersonville, IN 47130

Kent W. Lanum, President & CEO
klanum@ogle-fdn.org
812.280.8372 ext. 2

Donna White Eswine, Executive Assistant
deswine@ogle-fdn.org
812.280.8372 ext. 5

Southern Indiana: Clark, Floyd, Harrison, Scott County, Switzerland, and Washington counties
Kentucky: Jefferson County

USA: Indiana Kentucky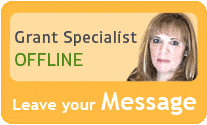 Libby is constantly in touch with grant program managers and reviews numerous publications to make sure that GrantWatch.com provides subscribers with the most up-to-date grant opportunities.
We have grants for:

Need help?
Hi, I would love to guide you through the site.
Please feel free to call or write.
Customer Sales & Support
(561) 249-4129