2017 Operating Assistance Grant
Grants to New Mexico Nonprofit Literacy
Providers for Organizational Support
Agency Type:
Foundation / Corporation

New Mexico Coalition for Literacy (NMCL)

07/31/17 5:00 PM MDST Receipt
Grants ranging from $1,000 to $30,000 to New Mexico nonprofit organizations to provide basic literacy services to adults at or below the 6th grade reading level. Funding is intended to support the general operations of programs that primarily serve adults and utilize volunteer tutors in a one-to-one setting.

The NMCL will prioritize grant awards to organizations meeting the greatest overall need, filling unmet adult literacy needs in a service area, and providing services most aligned with the needs of adults who read at or below the sixth-grade level. Programs that are primarily child-focused or that rely heavily on classroom instruction are generally not a priority.

High Priority:
-Preference will be given to local literacy providers that are independent, community-based organizations located in the state of New Mexico.
-Preference will be given to literacy service in rural areas.
-Reviewers will seek to fund an overall portfolio of agencies
reaching communities and areas around the state.
-Preference will be given to agencies serving special populations (e.g., Native Americans, veterans, or the homeless), currently underserved populations/areas, and/or populations of students with especially low literacy levels.
-Preference will be given to literacy organizations with less demonstrated financial support from a fiscal sponsor or parent institution/agency.

Low Priority:
-Programs that are primarily child-focused or that rely heavily on classroom instruction are generally not a priority.
-The NMCL is unlikely to fund a local literacy provider already supported through significant funding from a parent/host agency or state or federal funding.
-Programs focused on serving a narrow adult sub-population when there are no other adult literacy agencies serving the general population in the area.

The size of a grant is not dependent on the number of participants served or organization size; a small organization serving a limited number of students may receive a maximum award if demonstrating sufficient need and capacity for success. Reviewer considerations for award size include: requested amount, other funding sources, need for operational support, and need for services in the community.

Allowable Use of Funds:
-Administrative salaries for employees involved with funded literacy services;
-Payroll taxes, fringe, and benefits up to 25% of requested allowable salaries;
-Purchased services including costs of consultants, professionals, printing services, graphic design services, and public relations, etc.;
-Supplies and materials such as office supplies, software, computer equipment, etc. that are not eligible or covered by the NMCL's materials grants, which are available year-round;
-Partial or full fiscal sponsor fee (approved percentage level may be accepted, at the discretion of the NMCL);
-In-state travel expenses, including costs to attend conferences (such as the NMCL's Annual Meeting), in- service trainings, and trips to other in-state literacy programs; and
-Overhead costs that support program services, such as rent, telecommunications, and utilities.

Funding will range from $1,000 to $30,000.

Grants will be awarded for a project period ending on June 30, 2018.

Operating Assistance Grants are available for local literacy providers that:
-Provide literacy services to adults who read at or below the sixth-grade level (as demonstrated through standard assessment instruments);
-Offer one-to-one tutoring, exclusively or in large part, for delivering literacy services to adults;
-Use professionally trained and certified volunteer tutors, exclusively or in part, for literacy instruction; and
-Serve residents of New Mexico.

Applicants may incorporate English as a Second Language (ESL) services into supported work as long as they also offer adult reading services.

Additionally, qualified applicants must:
-Be in compliance with required government filings (e.g., New Mexico Attorney General, Internal Revenue Service, and Secretary of State); AND
-Have tax exemption under code 501(c)(3) of the IRS, OR
-Have a fiscal sponsor that is tax exempt under 501(c)(3).

Programs providing Family Literacy services and Computer Literacy/Technology Instruction services, as defined in the glossary in Appendix A, are also eligible for funding support, as long as agencies also offer adult reading services.

New and start up organizations and projects are eligible to apply.

Unallowable Use of Funds:
-Teacher salaries;
-Salaries/wages/stipends paid to a member of an organization's board of directors for serving as an instructor or trainer;
-Salary expenses (payroll taxes, fringe, and benefits) in excess of 25% of requested salaries;
-Costs already covered through federal and/or state government funding for adult literacy (monies provided by these government grants and the funds and student count must be kept separate from your support from the NMCL);
-Costs for professional and volunteer development and training in areas that are already offered by the NMCL at no cost for funded programs (for instance, the NMCL offers nationally certified tutor training); and
-Service provision for communities and residents outside of New Mexico (if your program also serves other states, your agency must use funds from the NMCL for in-state work).

Awardees must match an Operating Assistance Grant from the NMCL dollar-for-dollar, meeting a contribution of 100% for actual awarded funds over the fiscal year. Match can be cash or in-kind goods and/or services. Your agency may use volunteer time as in-kind match.

If you are interested in starting a literacy project in your community, you are strongly encouraged to seek assistance from the NMCL in planning your project, prior to applying for funding.

FY 2017-2018 Operating Assistance Grant Timetable
-Online application opens: June 29, 2017 at 8:00 AM MDST
-Deadline when application closes (no late applications accepted): July 31, 2017 at 5:00 PM MDST
-Preliminary award determination letters sent: By August 30, 2017
-Applicant appeal deadline: Early-September, 2017
-Grant Agreement sent: Mid-September, 2017
-Project period ends: June 30, 2018
-Year-End Report due: May, 2018

Before starting your grant application, please review the funding source's website listed below for updates/changes/addendums/conferences/LOIs.
Heather Heunermund, Executive Director
1-800-233-7587
info@newmexicoliteracy.org

USA: New Mexico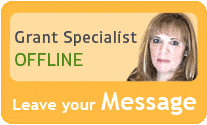 Our team of researchers and grant specialists review hundreds of funding resources daily to make sure GrantWatch.com provides members with the most up-to-date grants.
We have grants for: