Community Development Block Grant (CDBG) - Physical Improvments
Grants to Bloomington, Indiana Nonprofits for Capital
Improvement Projects to Promote Community Development
Agency Type:
Foundation / Corporation

City of Bloomington

10/24/17

10/13/17

12/01/17 4:00 PM
Grants to Bloomington, Indiana nonprofit organizations for physical improvement projects that benefit low- and moderate-income residents and promote community development. LOIs are due October 13. Mandatory training sessions are scheduled for October 24 and October 26. Projects must take place within city limits.

The City of Bloomington is an entitlement community that receives an annual allocation of Community Development Block Grant (CDBG) funds from the U.S. Department of Housing and Urban Development (HUD). An entitlement community is a city or urban community with a population of 50,000 or more which, because of its size, receives CDBG grant funds directly from HUD.

The CDBG funds are used for the development of the community with funded activities being principally for persons of low and moderate income. The CDBG statute and regulations set forth eligible activities and the national objective that each activity must meet. As a CDBG recipient, the City of Bloomington is responsible for ensuring that these requirements are met.

All projects must meet one of the National Objectives and continue to meet that objective for five years after the project closeout. Recorded liens may be attached to all real property to ensure that the National Objectives are met and continue to be met for five years.

The national CDBG objectives are: (1) projects where at least 51% of the persons benefiting from the activity are low- and moderate-income city residents; (2) projects which aid in the prevention or elimination of slums and blight; and, (3) projects designed to meet community development needs having a particular urgency.

Your application should address how the program serves the needs of the community and its residents, how this need is quantified and documented by citing relevant data. Utilizing the Consolidated Plan 2015-2019 for the City of Bloomington, identify the project category of your program and the priority need of this category.

If applicable address how your program fits into the anti-poverty strategy or other goals and objectives outlined in the Consolidated Plan. Include your organization's capacity to successfully implement this program and why your organization needs financial assistance to implement this program.

The application must provide a description of the clientele this project is proposing to serve. Describe how the clientele will benefit from the project. List the number or estimate the number to benefit from the project. List your references used to derive this information. If your project involves housing, include any housing problems that may be unique to your clients. Examples may include, rents too high, needing more bedrooms, housing for persons with disabilities, needs assisted living arrangement, temporary shelter, etc.

In order for the application to be considered, you must:

-Be incorporated.

-Have an accounting system compatible with Federal Regulations including but not limited to OMB Circular A-110 and OMB Circulars A-122, "Cost Principles for Non-Profit Organizations," or A-21 "Cost Principles for Educational Institutions," as applicable. Copies of these OMB Circulars are available upon request.

-Attach a copy of the last fiscal year's end Financial Statement, Balance Sheet, and Statement of Cash Flows.

-Attach the most recent audited financial report including the auditor's opinion letter. If the most recent audited financial report is over two years old, then submit the last two year's tax form 990. If you are applying for both Social Service funding and Physical Improvement funding, only one copy needs to be submitted.

-Have an affirmative action plan on file with the City of Bloomington's Legal Department by October 27, 2017.

-Eliminate ANY provisions or practices that discriminate or have the effect of discriminating.

-Applicants must include their DUNS Number in the application.

-Agency must not be on the debarment list in the System for Award Management.

Applicants must attend one of these two Mandatory Training meetings:
-October 24 (Tuesday), 9:00 AM in the McCloskey Room
-October 26 (Thursday), 5:00 PM in the Hooker Room

A required Letter of Intent is due October 13, 2017 by 4:00 PM. Applications for Physical Improvement or Social Service funding will only be accepted from applicants that submitted a timely Letter of Intent.

If acquisition, construction or demolition is involved, you must discuss your plans with the City of Bloomington's Department of Housing and Neighborhood Development, City's Department of Public Works, City's Planning and Transportation Department, City of Bloomington Utility Department and the Monroe County Building Dept.

Allocation recommendations are made by the CAC in January and finalized by the City Council in February or March.

Applicant Schedule:
-September 13 (Wednesday): CDBG Informational Meeting
-October 13 (Friday): Mandatory Letter of Intent due in hand by 4:00 PM
-October 24 (Tuesday): Mandatory meeting
-October 26 (Thursday): Mandatory meeting
-December 1 (Friday): Completed Applications Due in hand by 4:00 PM
-January 4, 2018 (Thursday): Public hearing for Physical Improvement Applications in the Council Chambers at 5:30 PM. Attendance is mandatory.

Physical Improvement CAC Subcomittee Schedule:
-November 30 (Thursday): CAC Organizational & Con Plan Meeting
-December 11 (Monday): Physical Improvement Subcommittee Mandatory Meeting to arrange site visits and pick up packets
-December 14, (Thursday): CAC members make site visits to proposed projects.
-January 4, 2018 (Thursday): Public Hearing for Physical Improvement Applications. Mandatory Attendance.
-January 8, 2018 (Monday): Scores due
-January 11, 2018 (Thursday): Physical Improvement Subcommittee meeting

CDBG Funding Schedule:
-February 5, 2018 (Monday) (Tentative): Public Hearing – CAC recommendations presented to Bloomington Redevelopment Commission
-February 14, 2018 (Wednesday) (Tentative): Public Hearing – City Council Discussion Meeting
-February 21, 2018 (Wednesday) (Tentative): Public Hearing – City Council Final Action Meeting
-June, 2018 (Tentative): Funding Available

More information about Community Development Block Grants may be found here:
https://bloomington.in.gov/grants/community-development-block-grants

Before starting your grant application, please review the funding source's website listed below for updates/changes/addendums/conferences/LOIs.
Housing and Neighborhood Development Department
401 N. Morton Street
Bloomington, Indiana

Mailing Address:
P.O. Box 100
Bloomington, IN 47402

hand@bloomington.in.gov

USA: Indiana: City of Bloomington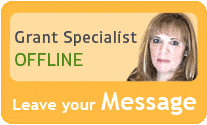 Our team of researchers and grant specialists review hundreds of funding resources daily to make sure GrantWatch.com provides members with the most up-to-date grants.
We have grants for: