Secure and Trustworthy Cyberspace Grant - Large Projects
Grants to USA Nonprofits and IHEs for Research
Addressing Technological Security and Privacy

National Science Foundation

10/19/16 5:00 PM Submitter's Local Time

Request a Grant Writer
Grants to USA universities, colleges, and nonprofit educational and research organizations for research addressing privacy and security in technology. Consideration will be given to proposals addressing cybersecurity and privacy through one or more of the following disciplines: computing, communication and information sciences; engineering; economics; education; mathematics; statistics; and social and behavioral sciences.

Proposals that advance the field of cybersecurity and privacy within a single discipline or interdisciplinary efforts that span multiple disciplines are both encouraged.

The goals of the Secure and Trustworthy Cyberspace (SaTC) program are aligned with the Federal Cybersecurity Research and Development Strategic Plan (RDSP) and the National Privacy Research Strategy (NPRS) to protect and preserve the growing social and economic benefits of cyber systems while ensuring security and privacy. The RDSP identified six areas critical to successful cybersecurity R&D: (1) scientific foundations; (2) risk management; (3) human aspects; (4) transitioning successful research into practice; (5) workforce development; and (6) enhancing the research infrastructure.

The NPRS, which complements the RDSP, identifies a framework for privacy research, anchored in characterizing privacy expectations, understanding privacy violations, engineering privacy-protecting systems, and recovering from privacy violations. In alignment with the objectives in both strategic plans, the SaTC program takes an interdisciplinary, comprehensive and holistic approach to cybersecurity research, development, and education, and encourages the transition of promising research ideas into practice.

Large projects must be pursuant to the CORE designation. CORE is the main focus of the SaTC research program, spanning the interests of NSF's Directorates for Computer and Information Science and Engineering (CISE), Engineering (ENG), Mathematical and Physical Sciences (MPS), and Social, Behavioral and Economic Sciences (SBE). Interdisciplinary proposals are welcomed to CORE.

In FY 2017, NSF anticipates approximately three large awards.

Large projects have a total budget of $1,200,001 - $3,000,000 over five years.

Large projects have a duration of up to five years.

Proposals may only be submitted by the following:

-Universities and Colleges - Universities and two- and four-year colleges (including community colleges) accredited in, and having a campus located in, the US acting on behalf of their faculty members. Such organizations also are referred to as academic institutions.

-Nonprofit, non-academic organizations: Independent museums, observatories, research labs, professional societies and similar organizations in the U.S. associated with educational or research activities.

The window for full proposal submissions is October 12 through October 19, 2016.

Full proposals may be submitted via FastLane or Grants.gov.

View this opportunity on Grants.gov: http://www.grants.gov/web/grants/search-grants.html?keywords=16-580

Before starting your grant application, please review the funding source's website listed below for updates/changes/addendums/conferences/LOIs.
Nina Amla, Program Director, CISE/CCF
(703) 292-8910
namla@nsf.gov

Sol Greenspan, Program Director, CISE/CCF
(703) 292-8910
sgreensp@nsf.gov

Timothy Hodges, Program Director, MPS/DMS
(703) 292-2113
thodges@nsf.gov

Dongwon Lee, Program Director, EHR/DGE
(703) 292-4679
dlee@nsf.gov

Wenjing Lou, Program Director, CISE/CNS
(703) 292-8950
wlou@nsf.gov

Anita Nikolich, Program Director, CISE/ACI
(703) 292-8970
anikolic@nsf.gov

Victor P. Piotrowski, Program Director, EHR/DGE
(703) 292-5141
vpiotrow@nsf.gov

Andrew D. Pollington, Program Director, MPS/DMS
(703) 292-4878
adpollin@nsf.gov

Deborah Shands, Program Director, CISE/CNS
(703) 292-8950
dshands@nsf.gov

Yan Solihin, Program Director, CISE/CNS
(703) 292-8950
ysolihin@nsf.gov

Ralph Wachter, Program Director, CISE/CNS
(703) 292-8950
rwachter@nsf.gov

Chengshan Xiao, Program Director, ENG/EECS
(703) 292-8339
cxiao@nsf.gov

Heng Xu, Program Director, SBE/SES
(703) 292-8643
hxu@nsf.gov

Nan Zhang, Program Director, CISE/IIS
(703) 292-8930
nanzhang@nsf.gov

Celia Merzbacher, Semiconductor Research Corporation
(919) 941-9413
celia.merzbacher@src.org

47.041 -- Engineering Grants / 47.049 -- Mathematical and Physical Sciences / 47.070 -- Computer and Information Science and Engineering / 47.075 -- Social, Behavioral, and Economic Sciences / 47.076 -- Education and Human Resources

NSF 16-580

USA: Alabama; Alaska; Arizona; Arkansas; California; Colorado; Connecticut; Delaware; Florida; Georgia; Hawaii; Idaho; Illinois; Indiana; Iowa; Kansas; Kentucky; Louisiana; Maine; Maryland; Massachusetts; Michigan; Minnesota; Mississippi; Missouri; Montana; Nebraska; Nevada; New Hampshire; New Jersey; New Mexico; New York City; New York; North Carolina; North Dakota; Ohio; Oklahoma; Oregon; Pennsylvania; Rhode Island; South Carolina; South Dakota; Tennessee; Texas; Utah; Vermont; Virginia; Washington, DC; Washington; West Virginia; Wisconsin; Wyoming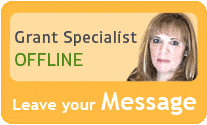 Our team of researchers and grant specialists review hundreds of funding resources daily to make sure GrantWatch.com provides members with the most up-to-date grants.
We have grants for: