Secure and Trustworthy Cyberspace Grant (SaTC) - Cybersecurity Education
Grants to USA Nonprofits and IHEs to Advance
Education Related to Computer Security

National Science Foundation (NSF)

12/15/16 5:00 PM Submitter's Local Time

Request a Grant Writer
Grants to USA colleges, universities, and nonprofit organizations for projects related to education in the field of cybersecurity. Projects may involve a broad range of academic disciplines, including computer science, communications, information sciences, engineering, education, economics, mathematics and statistics, and social and behavioral sciences.

Proposals submitted to the Education designation leverage successful results from previous and current basic research in cybersecurity and research on student learning, both in terms of intellectual merit and broader impacts, to address the challenge of expanding existing educational opportunities and resources in cybersecurity.

This might include but is not limited to the following efforts:

-Based on the results of previous and current basic research in cybersecurity, define a cybersecurity body of knowledge and establish curricular recommendations for new courses (both traditional and online), degree programs, and educational pathways leading to wide adoption nationally;

-Evaluate the effects of these curricula on student learning;

-Encourage the participation of a broad and diverse population in Cybersecurity Education;

-Develop virtual laboratories to promote collaboration and resource sharing in Cybersecurity Education;

-Develop partnerships between centers of research in cybersecurity and institutions of higher education that lead to improved models for the integration of research experiences into cybersecurity degree programs;

-Develop and evaluate the effectiveness of cybersecurity competitions, games, and other outreach and retention activities; and

-Conduct research that advances improvements in teaching and student learning in cybersecurity and, where possible, focuses on broadening participation.

NSF anticipates approximately 10 Education awards.

Up to $300,000

Projects may be up to two years in duration.

Proposals may only be submitted by the following:

-Universities and Colleges - Universities and two- and four-year colleges (including community colleges) accredited in, and having a campus located in, the US acting on behalf of their faculty members. Such organizations also are referred to as academic institutions.

-Nonprofit, non-academic organizations: Independent museums, observatories, research labs, professional societies and similar organizations in the U.S. associated with educational or research activities.

Applications may be submitted between December 1 - December 15, 2016, 5:00 PM (submitter's local time).

Proposals may be submitted via FastLane or Grants.gov.

View this opportunity on Grants.gov: http://www.grants.gov/web/grants/search-grants.html?keywords=16-580

Before starting your grant application, please review the funding source's website listed below for updates/changes/addendums/conferences/LOIs.
Victor P. Piotrowski, Program Director, EHR/DGE, 865
(703) 292-5141
vpiotrow@nsf.gov

47.041 --- Engineering / 47.049 --- Mathematical and Physical Sciences / 47.070 --- Computer and Information Science and Engineering / 47.075 --- Social Behavioral and Economic Sciences / 47.076 --- Education and Human Resources

NSF 16-580

USA: Alabama; Alaska; Arizona; Arkansas; California; Colorado; Connecticut; Delaware; Florida; Georgia; Hawaii; Idaho; Illinois; Indiana; Iowa; Kansas; Kentucky; Louisiana; Maine; Maryland; Massachusetts; Michigan; Minnesota; Mississippi; Missouri; Montana; Nebraska; Nevada; New Hampshire; New Jersey; New Mexico; New York City; New York; North Carolina; North Dakota; Ohio; Oklahoma; Oregon; Pennsylvania; Rhode Island; South Carolina; South Dakota; Tennessee; Texas; Utah; Vermont; Virginia; Washington, DC; Washington; West Virginia; Wisconsin; Wyoming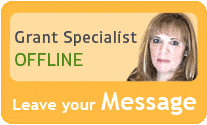 Libby is constantly in touch with grant program managers and reviews numerous publications to make sure that GrantWatch.com provides subscribers with the most up-to-date grant opportunities.
We have grants for:

Need help?
Hi, I would love to guide you through the site.
Please feel free to call or write.
Customer Sales & Support
(561) 249-4129