National Science Foundation (NSF) Graduate Research Fellowship Program (GRFP) - Psychology, Social Sciences, STEM Education and Learning
Fellowships to USA Graduate Students for Research
in STEM Education, Social Sciences, and Psychology

National Science Foundation (NSF)

10/27/16 5:00 PM Submitter's Local Time

Request a Grant Writer
Fellowships of $46,000 per year to USA and territories graduate students pursuing masters degrees and doctors in the disciplines of social science, psychology, or STEM education. Qualifying candidates have demonstrated strong potential for impactful research achievements within their field of study.

The institution receives up to a $46,000 award per Fellow who uses the fellowship support in a fellowship year. The Graduate Research Fellowship stipend is currently $34,000 for a 12-month tenure period, prorated in whole month increments of $2,833. The cost-of-education allowance to the institution is currently $12,000 per year of fellowship support.

The total anticipated funding amount for each award is $138,000.

Each Fellowship consists of three years of support during a five-year fellowship period.

Confirmation of acceptance in a graduate degree program in science or engineering is required at the time of Fellowship acceptance, no later than May 1 of the year the award is accepted.

Prospective Fellows must enroll in a university, college, or nonprofit academic institution of higher education accredited in, and having a campus located in, the United States, its territories, or possessions, or the Commonwealth of Puerto Rico that offers advanced degrees in STEM or STEM education no later than fall of the year the award is accepted.

All Fellows from the date of Acceptance through Completion or Termination of the Fellowship must be affiliated with a graduate degree-granting institution accredited in, and having a campus located in, the United States, its territories, or possessions, or the Commonwealth of Puerto Rico.

Categories of applicants that are ineligible:

-Those who do not hold United States citizenship, national, or permanent resident status by the application deadline.

-Those who were previously awarded a Fellowship from the NSF Graduate Research Fellowship Program and accepted it.

-Those who did not accept the NSF Graduate Research Fellowship and failed to notify NSF by the published deadline for accepting the Fellowship.

-Those who have completed the requirements for any graduate or professional degree by August 1 of the year the application is submitted, except 1) applicants who have completed a joint baccalaureate-master's (BS/MS) program and have not completed any further graduate study outside the joint program unless the graduate coursework was required to establish or maintain credentials in a profession such as teaching; or 2) applicants that have had an interruption in graduate study of at least two consecutive years prior to November 1 of the year the application is submitted and have completed no additional graduate study as of August 1 of the year the application is submitted.

-Current NSF employees.

The deadline for Psychology, Social Sciences and STEM Education and Learning is October 27, 2016 at 5:00 PM local time, as determined by the applicant's mailing address.

Fellowship applications must be submitted by the prospective Fellow. Applicants must register with FastLane prior to submitting an application: https://www.fastlane.nsf.gov/fastlane.jsp

The deadline for reference letters is November 3, 5:00 PM ET.

Before starting your grant application, please review the funding source's website listed below for updates/changes/addendums/conferences/LOIs.
Joerg Schlatterer
(866) 673-4737
info@nsfgrfp.org

47.041 --- Engineering / 47.049 --- Mathematical and Physical Sciences / 47.050 --- Geosciences / 47.070 --- Computer and Information Science and Engineering / 47.074 --- Biological Sciences / 47.075 --- Social Behavioral and Economic Sciences / 47.076 --- Education and Human Resources / 47.079 --- Office of International Science and Engineering / 47.083 --- Office of Integrative Activities (OIA)

NSF 16-588

USA: Alabama; Alaska; Arizona; Arkansas; California; Colorado; Connecticut; Delaware; Florida; Georgia; Hawaii; Idaho; Illinois; Indiana; Iowa; Kansas; Kentucky; Louisiana; Maine; Maryland; Massachusetts; Michigan; Minnesota; Mississippi; Missouri; Montana; Nebraska; Nevada; New Hampshire; New Jersey; New Mexico; New York City; New York; North Carolina; North Dakota; Ohio; Oklahoma; Oregon; Pennsylvania; Rhode Island; South Carolina; South Dakota; Tennessee; Texas; Utah; Vermont; Virginia; Washington, DC; Washington; West Virginia; Wisconsin; Wyoming
USA Territories: American Samoa (USA) Guam (USA) Puerto Rico (USA) Virgin Islands (USA) Northern Mariana Islands (USA)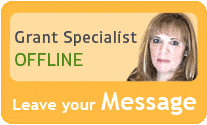 Libby is constantly in touch with grant program managers and reviews numerous publications to make sure that GrantWatch.com provides subscribers with the most up-to-date grant opportunities.
We have grants for:

Need help?
Hi, I would love to guide you through the site.
Please feel free to call or write.
Customer Sales & Support
(561) 249-4129