Getty Predoctoral and Postdoctoral Fellowships
Fellowships to USA, Canada, or International Pre-
and Post-Doc Scholars for Research on the Arts
Agency Type:
Foundation / Corporation

Getty Foundation

10/02/17 5:00 PM PDT
Fellowships of up to $30,000 to USA, Canada, or International pre- and postdoctoral scholars to participate in a research residency at a renowned arts institution. Funding is intended for emerging scholars to complete research related to either monumentality or how the classical world viewed Persia.

Monumentality (Research Institute)

The 2018/2019 academic year at the Getty Research Institute will be devoted to MONUMENTALITY. Monuments and the monumental address fundamental questions of art and architectural history such as size and scale. Applicants are encouraged to address monumentality in all of its distinct forms, as embodied by various cultures and powers throughout history. Research trajectories to consider include the role of monumentality as a tool for nation building, the subversive potential of monument making, and the monumental in buildings, sculptures, installations, murals, and even small-scale objects.

The Classical World in Context: Persia (Villa)

For a second year, the 2018/2019 term of the Getty Scholars Program at the Villa will address the political, intellectual, religious, and artistic relations between Persia, Greece, and Rome from the ninth century BC to AD 651. The Greeks viewed the Persian Empire, which reached from the borders of Greece to India, as a vastly wealthy and powerful rival and often as an existential threat. When the Macedonian king Alexander the Great finally defeated the Persians in 331 BC, Greek culture spread throughout the Near East, but native dynasties—first the Parthian (247 BC–AD 224) and then the Sasanian (AD 224–651)—soon reestablished themselves. The rise of the Roman Empire as a world power quickly brought it, too, into conflict with Persia, despite the common trade that flowed through their territories.

Priority will be given to research projects that are cross-cultural and interdisciplinary, and that utilize a wide range of archaeological, textual, and other evidence.

Fellows will be in residence at the Getty Research Institute or Getty Villa, where they will pursue research projects, complete their dissertations, or expand dissertation for publication. Fellows make use of the Getty collections, join in a weekly meeting devoted to the annual theme, and participate in the intellectual life of the Getty.

Both fellowships also provide a workspace at the Getty Research Institute or the Getty Villa, an apartment in the Getty scholar housing complex, airfare to and from Los Angeles. Healthcare options are also available.

- Predoctoral Fellows receive a stipend of $25,000.
- Postdoctoral Fellows receive a stipend of $30,000.

Fellows are in residence for nine months from late September 2018 to late June 2019.

Applications for Getty Pre- and Postdoctoral fellowships are welcome from scholars of all nationalities.

Current Getty staff and members of their immediate family are not eligible for Pre- and Postdoctoral fellowships.

Getty Predoctoral Fellowship applicants must have advanced to candidacy by the application deadline and should expect to complete their dissertations during the fellowship period. Successful Predoctoral Fellowship applicants who are awarded their degree after the application deadline but before the fellowship begins, or who receive their doctorate while in residence, automatically become Postdoctoral Fellows.

To be eligible to apply for the 2018-2019 scholar year, Postdoctoral Fellowship applicants should not have received their degree earlier than 2013.

Applications are due by 5:00 PM PDT on October 2, 2017.

Applicants are notified of the Getty Research Institute's decision approximately six months following the deadline.

Research Themes for 2018/2019:
http://www.getty.edu/research/scholars/years/future.html

Additional information about the terms of these grants, including healthcare, is available here:
http://www.getty.edu/osip/scholars_fellows/index.html

Before starting your grant application, please review the funding source's website listed below for updates/changes/addendums/conferences/LOIs.
Register and apply online:
https://getty.fluxx.io/

For questions, contact:

Phone: (310) 440-7374
E-mail: researchgrants@getty.edu
Attn: Pre- and Postdoctoral Fellowships

USA: Alabama; Alaska; Arizona; Arkansas; California; Colorado; Connecticut; Delaware; Florida; Georgia; Hawaii; Idaho; Illinois; Indiana; Iowa; Kansas; Kentucky; Louisiana; Maine; Maryland; Massachusetts; Michigan; Minnesota; Mississippi; Missouri; Montana; Nebraska; Nevada; New Hampshire; New Jersey; New Mexico; New York City; New York; North Carolina; North Dakota; Ohio; Oklahoma; Oregon; Pennsylvania; Rhode Island; South Carolina; South Dakota; Tennessee; Texas; Utah; Vermont; Virginia; Washington, DC; Washington; West Virginia; Wisconsin; Wyoming
USA Territories: American Samoa (USA) Guam (USA) Puerto Rico (USA) Virgin Islands (USA) Northern Mariana Islands (USA)
USA Compact Free Associations: The Federated States of Micronesia (USA) Marshall Islands (USA) Republic of Palau (USA)
Canada: Alberta British Columbia Manitoba New Brunswick Newfoundland and Labrador Northwest Territories Nova Scotia Nunavut Ontario Prince Edward Island Quebec Saskatchewan Yukon
Israel
International country outside of the USA, Israel and Canada.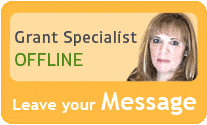 Our team of researchers and grant specialists review hundreds of funding resources daily to make sure GrantWatch.com provides members with the most up-to-date grants.
We have grants for: