Nevada Women's Philanthropy (NWP) Grant
Grant to a Las Vegas Area, Nevada Nonprofit for
Education, Art, Environment, Health, or Social Services
Agency Type:
Foundation / Corporation

Nevada Women's Philanthropy (NWP)

10/12/17

11/13/17

01/24/18 5:00 PM PST
Grant to a Las Vegas Area, Nevada nonprofit agency for a large project that meets a pressing community need. Initial proposals are due by November 13. Consideration will be given to organizations working in the areas of education, arts, health, environment, social services, and child welfare. Funding may be requested for program support or capital projects.

Successful proposals:
-Address an urgent and vital need
-Demonstrate unique solutions to time-worn problems
-Engage in bold new ventures and encourage collaboration

To be eligible the applicant agency must demonstrate that they meet NWP's baseline criteria, including but not limited to:
-Agency has the size and strength to manage the grant
-NWP funds will provide greater than 30% of the total project cost
-The agency has been serving the Southern NV population for four (4) or more years and can provide three (3) years of audited financial documents
-The project will impact NWP's Southern NV population
-The project will be sustainable beyond NWP funding

Nevada Women's Philanthropy (NWP) annually awards one large grant.

The amount of the grant varies by the size of membership, but has been approximately $350,000 historically.

The project must be ready to be implemented within one year.

The grant will be awarded to a Las Vegas area nonprofit agency.

Applicant organizations must be 501(c)3 tax-exempt, public charity organizations that do not discriminate or proselytize, have at least four years of experience working in Southern Nevada, and that have not received the NWP award in the past seven grant cycles or the Founders' Gift in the last grant cycle.

Funds will not be allocated to research.

NWP Outreach Committee will hold a Grant Symposium to share organizational goals and the grant making process with the community on October 12, 2017. NWP members will be available to answer questions at the Symposium.

Agencies have opportunity to ask "general process" questions. Agencies should come prepared with "project specific" questions, for small group session following presentation and Q&A.

Phase I, November 13 through mid-December:
-Your agency submits the Grant Application (available online in September; due November 13, 2017, 5:00 PM (PST).
-OC Reviews for NWP's Base Criteria and contacts you if clarifications are needed

Phase II, mid-December through January 9:
-NWP Grant Screening Committee (GSC) reviews Grant Applications
-GSC votes on projects to advance to Document Package Phase (Phase III) on January 9, 2018.

Phase III, January 10 through February 27:
-Your agency is invited to submit a Document Package (Doc Pac) by January 24, 2018, 5:00 PM PST
-GSC Doc Pac Teams submit questions for your agency by February 14, 2018.
-Answers are due back to GSC from your agency by February 20, 2018.
-GSC votes on projects to advance to Site Interviews (Phase IV) on February 27, 2018.

Phase IV, March 12 through March 23, 2018:
-Your agency is invited to provide a 1-2 hour site visit for GSC members between March 12 and March 23, 2018, where you will:
1. Make a presentation and give a tour to members who have been reviewing your application
2. Offer a chance for further Q&A with project relevant members of staff and board
-GSC votes on projects to advance as finalists (Phase V) on April 3, 2018.

Phase V, April 4 through May 2, 2018:
-Your agency is invited to become a finalist and you should be prepared to:
1. Sign a Letter of Understanding, which outlines the duties of NWP and Finalists
2. Generate a Final Proposal document (due April 24 to GSC Chairs) –this document will be given to all NWP members many of whom are not familiar with your project/agency
3. Produce a multi-media presentation (dress rehearsal the week of April 30 – May 4) for general NWP members, again who are not familiar with your project/agency
4. Provide handouts/takeaways relevant to understanding your project for Grant Hearing
-Finalists will present at the Grant Hearing, a meeting for all NWP members, on May 8, 2018.
-NWP members vote between May 2 and May 24; Impact Grant recipient and Founders Gift recipient are announced May 24, 2018.

Phase VI, May 2018 through May 2021:
-Funds are issued for Founders Gift and for Impact Grant recipients (unrestricted for the former and according to the grant agreement for the latter)
-Impact Grant recipient and NWP create and sign a Grant Agreement, outlining benchmarks and project goals
-Impact Grant agency is assigned Grant Monitor(s)—representative(s) from NWP who act as liaison to NWP
-Impact Grant recipient will provide regular updates to the Grant Monitoring team
-Impact Grant recipient will present project updates to NWP members at the annual luncheon in September
-Founders Gift recipient will join NWP members at the luncheon on the year of their gift

More information about Nevada Women's Philanthropy may be found here:
http://www.nvwomensphilanthropy.org/overview.php

Before starting your grant application, please review the funding source's website listed below for updates/changes/addendums/conferences/LOIs.
Nevada Women's Philanthropy
c/o Nevada Community Foundation
410 S. Rampart Blvd, Suite 390
Las Vegas, Nevada 89145

702.892.2326
outreach@nvwomensphilanthropy.org

USA: Nevada: Las Vegas Area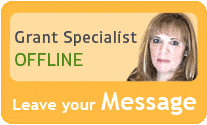 Our team of researchers and grant specialists review hundreds of funding resources daily to make sure GrantWatch.com provides members with the most up-to-date grants.
We have grants for: