Kentucky Restaurant Rewards Program Grant
Grants to Kentucky Restaurants, Schools, and
IHEs to Reimburse Food Produced In-State

Kentucky Department of Agriculture

12/31/16

Request a Grant Writer
Grants of up to $12,000 to Kentucky restaurants and school or university dining services to reimburse the purchase of qualifying Kentucky-grown agricultural or food products. All reimbursed products must have been purchased from a Kentucky-based farm as a whole product, or have processed products containing 100% Kentucky grown products by a Kentucky Proud (TM) member.

Product Requirements:

1) Kentucky Produce: any type of produce intended for consumption is eligible for the program. All produce (100%) must have been grown in Kentucky.

2) Kentucky Meat, Fish, Dairy, and Eggs: all meat originating from livestock and poultry raised in Kentucky and eggs produced entirely in Kentucky are eligible for the program.

-Fluid milk (pasteurized, reduced fat, low fat, and skim milk products) processed at a Kentucky Proud member facility located in KY will be eligible after July 31, 2016, but the reimbursement for these products can not exceed 25% of the total approved reimbursement per request form. Additional value added dairy products including cheese, cream, butter, ice cream, and yogurt processed by a Kentucky Proud member in KY that uses milk processed at one of the above fluid milk plants or from Kentucky farms will be eligible under the same terms as above.

-With appropriate tracking documentation, meat produced in Kentucky, but processed in a USDA inspected facility outside of Kentucky is eligible with direct Kentucky farm tractability because of Kentucky's limited access to inspected plants.

-All aquaculture products raised or harvested in Kentucky are eligible with direct Kentucky farm tractability.

-Kentucky wines containing 75% Kentucky grown grapes are eligible.

3) Kentucky Value-Added Products: products such as wine, jams, jellies, sauces, etc. are eligible for the program if the producer of the products can document that at least 90% (75% for wine) of the product ingredients were grown or produced in Kentucky.

The Kentucky Department of Agriculture agrees:
-To reimburse the Foodservice at a rate up to 20 cents per one dollar spent on eligible products, not to exceed $12,000 in a 12 month period or $36,000 life time cap.
-To pay the Foodservice within 60 days of receiving an approved reimbursement request, pending availability of funds.
-To provide the Foodservice with a limited number of Kentucky Proud promotional items and marketing material.
-To include the Foodservice in Kentucky Proud promotions or special events when appropriate.
-To abide by all regulations set forth by the Kentucky Agriculture Development Board, Grantor for the Restaurant Rewards Program.

Additionally, the Foodservice Partner agrees to the following:
-To confirm products are eligible for reimbursement prior to purchasing the products.
-To contact the KDA when any product is in question.
-To document the purchases of eligible Kentucky products, producers, and suppliers on the Reimbursement Request Form (incorporated by reference).
-To document the promotion of the Kentucky ProudTM brand.
-To submit requests for reimbursement within 90 days of the food purchase.
-To comply with the Restaurant Rewards Program Guidelines, (incorporated by reference).
-To promote the Kentucky ProudTM brand to customers while maintaining the character of the business model.
-To allow the KDA to audit the promotion of the Kentucky ProudTM brand through on-site audits.
-To purchase, at-cost, any promotional Kentucky ProudTM items desired for events or resale.

This program will reimburse up to $12,000 in a 12 month period. There is a lifetime cap of $36,000.

The term of the Agreement shall expire December 31, 2016.

The Kentucky Proud Restaurant Rewards program is open to any Kentucky Restaurant that is purchasing Kentucky Proud products that have direct Kentucky farm impact and that is promoting the use of Kentucky Proud products and agriculture.

Recipients include both restaurants and school or university dining services.

The Foodservice Partner must be a member of Kentucky Proud (TM), and follow all Kentucky Proud (TM) requirements.

More information about Kentucky Proud may be found here: http://www.kyproud.com/register/index.aspx

Products for re-sale are NOT eligible.

All contracts (grant applications) must be received prior to any purchases. Products purchased before the contract agreement is signed and received by KDA are not eligible.

You have completed your application and contract if you have included ALL of the following required information:
-You are a Kentucky ProudTM member in good standing and active
-You have signed all application and Contract forms
-You have completed the score rubrics
-You have included your signed and notarized Required Affidavit for Bidders
-You have included your completed W-9
-You have listed Kentucky proud vendors you purchase from
-You have submitted a sample of your promotion efforts
-You have submitted proof/documentation of stated % of Kentucky ProudTM products on your menu

Foodservices will be reimbursed at a rate of up to 20 centers per one dollar spent on eligible projects.

Foodservice will be paid within 60 days of reimbursement request receipt, pending availability of funds.

The term of this Agreement shall expire December 31, 2016.

Before starting your grant application, please review the funding source's website listed below for updates/changes/addendums/conferences/LOIs.
Angela Caporelli
(502) 782-4104
angela.caporelli@ky.gov

By Mail Kentucky Department of Agriculture
Attn: Restaurant Rewards
111 Corporate Drive
Frankfort, KY 40601

Fax: (502) 573-2543
agr.kyproud@ky.gov

USA: Kentucky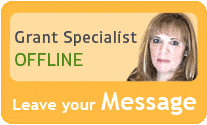 Libby is constantly in touch with grant program managers and reviews numerous publications to make sure that GrantWatch.com provides subscribers with the most up-to-date grant opportunities.
We have grants for:

Need help?
Hi, I would love to guide you through the site.
Please feel free to call or write.
Customer Sales & Support
(561) 249-4129