General Operating Support (GOS) Program
Grants to Arkansas Arts Nonprofits
to Support Organizational Operations

Arkansas Arts Council

12/02/16

01/20/17
Grants of up to $75,000 to Arkansas nonprofit arts organizations to support general, non-programmatic operating expenses. LOIs are due no later than December 2. Eligible expenses may include but are not limited to administrative staff salaries, facility rental and maintenance, general marketing and fundraising costs, utilities, and staff travel.

General Operating Support applicants may request a percentage of the adjusted operating Total Income of their last completed fiscal year. The amount of percentage is based on budget size:

-$50,000 - $149,999 - 12 %
-$150,000 - $499,999 - 10 %
-$500,000 - $999,999 - 7 %
-$1 million or more - 5% of the average of the last three completed years' total incomes (2013 - 2014, 2014 - 2015, and 2015 - 2016) not to exceed $75,000.

For example, if the calculated total income at the end of GOS organization's FY16 is $235,000, it would be eligible to request an FY18 GOS grant of 10 percent of that amount, or $23,500.

Up to $75,000.

Grant awards for FY18 will be made to help coordinate projects, programs, and activities occurring between July 1, 2017 and June 30, 2018.

An organization is eligible to apply for General Operating Support if it:

-Received a GOS award for FY17 as a 501(c)(3) arts organization with a total operating budget equal to or greater than $50,000, or has been approved as a newly eligible GOS applicant after filing a Letter of Intent by December 2, 2016;

-Employs a full-time executive director if its annual budget total is $150,000 to $999,999, or employs at least a part-time paid executive director if its annual budget is $50,000 to $149,999.

-Has a copy of the independent audit of its most recently completed fiscal year sent to the Arkansas Attorney General on file with the Arkansas Arts Council if its annual budget is $500,000 or more, or has an IRS tax form 990 on file with the Arkansas Arts Council if the annual budget is less than $500,000.

Grants are made to established nonprofit local arts agencies or single discipline arts organizations. For purposes of the General Operating Support program:

-A local arts agency is a community organization that has a permanent administrative facility, a representative board, at least a part-time executive or artistic director, and that provides financial support, services, or other programs for a variety of arts organizations and/or individual artists and the community as a whole

-A single-discipline arts organization is a producing/presenting agency in one art form primarily with a permanent administrative facility, a representative board, and at least a part-time executive or artistic director.

Guidelines: http://www.arkansasarts.org/Grants/Available-Grants/General-Operating-Support/guidelines

Application Instructions: http://www.arkansasarts.org/Grants/Available-Grants/apply-for-a-grant

Potential new or previous GOS applicants who were not funded in FY17 and wish to return to the program must submit a Letter of Intent application by December 2, 2016.

All Letter of Intent organizations applying for a General Operating Support grant must first consult with the Arts Council's Grant Programs Manager, and then submit the FY18 General Operating Support (LOI) application found in the Arkansas Arts Council's online grant portal.

The deadline for the final application is January 20, 2017.

GOS requests for administrative support must be matched 2:1 by the applicant's expenditures on artistic programming. The cash must be from sources other than the Arkansas Arts Council, the Mid-America Arts Alliance, or the National Endowment for the Arts. Other portions of the proposal not involved in the specific Arts Council request and its match may be funded by government sources. Matching funds that are anticipated at the time of application must be received and obligated no later than June 30, 2018.

In-kind contributions may not be used as matching funds on applications or counted as matching funds on final reports. They may, however, be included in applications as evidence of the commitment of other resources to the applicant.

Before starting your grant application, please review the funding source's website listed below for updates/changes/addendums/conferences/LOIs.
Grant Portal: http://www.grantinterface.com/Process/Apply?urlkey=arkansasheritage

Jess Anthony, Grant Programs Manager
501-324-9768
jess@arkansasheritage.org

Arkansas Arts Council
1100 North Street
Little Rock, AR 72201

USA: Arkansas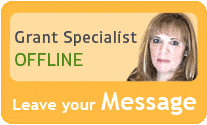 Our team of researchers and grant specialists review hundreds of funding resources daily to make sure GrantWatch.com provides members with the most up-to-date grants.
We have grants for: