Lloyd A. Fry Foundation Grants - Education, Employment, Health
Grants to Chicago, Illinois Nonprofits for Academic
Enrichment, Job Training, and Health Care Programs
Agency Type:
Foundation / Corporation

Lloyd A. Fry Foundation

12/01/16 5:00 PM

Request a Grant Writer
Grant to Chicago, Illinois nonprofits for programs or projects in the areas of arts education, vocational training, and increasing access to health care. Applicants are strongly encouraged to submit an LOI. Priority will be given to programs that seek to improve conditions for underserved and low-income communities in Chicago.

Funding priorities are as follows:

1) Education

Funding focuses on increasing the academic achievement of low-income students in Chicago public schools. This goal will be reached through work that strengthens the preparation and development of principals to lead high-performing schools and programs that provide rigorous academic enrichment opportunities for students. A limited number of proposals will be considered, by invitation, for teacher professional development that improves teaching in classrooms, are aligned with a school-wide instructional vision, and provide opportunities for teachers to collaborate with each other and with school leaders.

2) Employment

Addresses the commitment to helping families and individuals move out of poverty. The Foundation supports comprehensive job training programs that help low-income individuals improve their ability to compete for living-wage jobs and careers.

The Foundation is particularly interested in supporting:

- Vocational training programs which are aligned with employment opportunities in critical industry sectors such as healthcare, manufacturing, and transportation.
- Adult education programs which integrate vocational training in order to advance low-skilled job seekers along educational and career pathways.

3) Health

The Foundation's Health Program is committed to increasing access to high-quality primary care and reducing health care disparities for Chicago's low-income residents.

To accomplish these goals, the Foundation is interested in supporting:

- Efforts to implement medical home models of care which provide comprehensive integrated primary care services across multi-disciplinary team members in single or multiple settings. There is special interest in coordination efforts that focus on patients with chronic diseases that disproportionately affect communities of color (asthma, diabetes, heart disease, HIV/AIDS).
- High-quality primary care services that are not widely available to low-income populations (especially dental, vision, and mental health). In support for mental health services, priority will be given to high quality family-based mental health treatment services for children who suffer from the effects of traumas stemming from abuse, neglect, or violence.
- Community outreach to connect hard-to-reach individuals with high-quality primary care. The Foundation gives priority to programs that partner with clinics and hospitals for referrals and follow-up to ensure that patients show up at appointments and follow treatment recommendations. They are also interested in innovative partnerships with clinics and hospitals that demonstrate improved health outcomes.
- Policy advocacy focused on improving the quality of health care and increasing access to health care for low-income populations in Chicago.

Within these funding areas, The Foundation gives priority to:

- Programs with a demonstrated record of high-quality, effective services
- Efforts to improve the quality and effectiveness of programs and services (these might include program design, evaluation or staff development efforts, among others)
- The development of innovative approaches that will contribute valuable examples, information, and knowledge to others working in the field
- The Foundation also considers policy advocacy efforts that help ensure low-income communities and individuals in Chicago are treated fairly and have access to the services they need and deserve.

The Foundation makes grants only to tax-exempt 501(c)(3) organizations and rarely funds organizations outside Chicago. Priority will be given to applications for specific projects rather than for general operating support.

In general, the Foundation does not make grants to individuals, governmental entities, or 509(a)(3) supporting organizations, although exceptions sometimes are made for publicly supported charities.

They also do not provide funding for general operating expenses for new grantees, capital projects, endowments, fundraising events, political activities, medical research, or religious purposes.

The Foundation rarely funds unsolicited applications from organizations based outside Chicago. When exceptions are made, they look for organizations with strong local board leaders who are responsible for establishing program priorities and policies in Chicago. In addition, organizations must agree that funds awarded for Chicago-based programs remain in Chicago and are not included in calculations of funds exchanged between local and national offices.

If you are seeking support for the first time or if you are a returning grantee seeking support for a new project, it is highly recommended that you send a letter of inquiry before you submit a full proposal.

Letters of inquiry should include a brief description of the proposed project, a project budget, and other projected sources of support. Typically, a letter of two to three pages is sufficient to help understand your program.

Unlike formal proposals, there are no deadlines for submitting letters of inquiry. Please allow the program officers 30 days to respond to your request.

How to apply: http://www.fryfoundation.org/how-to-apply/overview/

Application Procedures: http://www.fryfoundation.org/index.php/how-to-apply/application-procedures/

LOI: http://www.fryfoundation.org/index.php/how-to-apply/letter-of-inquiry/

Grantmaking Areas:

Employment:
http://www.fryfoundation.org/program-areas/employment/

Education:
http://www.fryfoundation.org/program-areas/education/

Health:
http://www.fryfoundation.org/program-areas/health/

Before starting your grant application, please review the funding source's website listed below for updates/changes/addendums/conferences/LOIs.
Letters of Inquiry and proposals should be sent to:

Ms. Unmi Song, President
Lloyd A. Fry Foundation
120 S. LaSalle Street, Suite 1950
Chicago, IL 60603-3419

Or, by email at: applications@fryfoundation.org

Phone: 312-580-0310

Chicago

USA: Illinois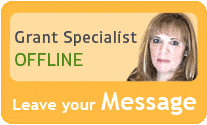 Libby is constantly in touch with grant program managers and reviews numerous publications to make sure that GrantWatch.com provides subscribers with the most up-to-date grant opportunities.
We have grants for:

Need help?
Hi, I would love to guide you through the site.
Please feel free to call or write.
Customer Sales & Support
(561) 249-4129