Health Foundation of South Florida Grants
Grants to South Florida Nonprofits and Agencies
to Improve the Health of Local Residents
Agency Type:
Foundation / Corporation

Health Foundation of South Florida

02/08/17

03/30/17 3:00 PM

Request a Grant Writer
Grants starting at $20,000 to South Florida nonprofit organizations and governmental agencies for projects that improve the health of Broward, Miami-Dade, and/or Monroe County residents, with a focus on the underserved. Preliminary proposals are due on February 8. Priority funding areas include:

(a) Primary care;
(b) Behavioral health;
(c) Healthy eating and active communities; and
(d) Other community health needs*.

*Examples of "other community health needs" include those that address workforce development, end of life care, health system data analysis, injury prevention, oral health, and preventative health measures. "Preventive health measures" encompass a variety of interventions that can be undertaken to prevent or delay the occurrence of disease or reduce further transmission or exposure to disease. Within the realm of preventive health measures, the Foundation has specific areas of interest: breast, cervical, and colorectal cancer screening; tobacco use; and substance abuse.

Grant Project Types:

Health Foundation provides grants in support of four different types of projects:

1. Planning: Grants between $5,000 and $20,000 are available to support the planning of projects requiring further research/investigation, outside expertise or significant inter-agency collaboration. Planning projects generally help an organization incorporate the resulting information into a successful, larger-scale full proposal or determine that the project should be postponed or discontinued.

Planning grants were created in response to receiving proposals that did not include sufficient literature review, environmental scanning (investigation into the best practice models, strategies and success rates of others conducting similar work locally and nationally), baseline data to measure progress, outcome indicators, sustainability planning and input from experts in the given field.

2. Direct Services: Grants are provided to support projects that increase access to preventive, primary, and behavioral health services and promote regular physical activity and healthy eating habits. Proposed projects should be designed to improve individual and/or community health outcomes.

Examples of Direct Services grants include:
- Start-up or expansion of a primary care or behavioral health clinic
- Implementation of Healthy Eating Active Communities initiatives within elementary schools
- Testing, screening, and treatment for HIV/AIDS or cancer

3. Organizational Capacity Building: Program excellence requires a strong organization with a well-developed management infrastructure. Organizational Capacity Building grants enable organizations to identify their own management priorities for strengthening or expanding management operations.

These projects support organizations with a clear plan for increasing their effectiveness, efficiency and sustainability. This may include, but is not limited to, staff training, information management, program design, development and evaluation, business planning for revenue-generating activities, marketing and communications, financial management, board development, executive leadership training and strategic planning.

4. System/Policy/Environment: Grants are provided to support projects that improve public policy and inter-agency procedures leading to increased system effectiveness and efficiency. These projects also work to ensure community environments promote health.

Examples of System/Policy/Environment grants include:
- Expanding eligibility for a public health program
- Incorporating Complete Streets into local government development policy
- Advocating for daily physical education requirements for students
- Fluoridating a public water system

The total amount of a request should fall between $20,000 and $160,000 over the entire duration of the grant period. On average, the majority of grant awards range from $50,000 to $120,000.

The Foundation accepts requests for grants ranging from one to two years in duration.

Eligible Applicants:

- Nonprofit corporations that are exempt from Federal income tax under provisions of Section 501(c)(3) of the IRS Code.

- State or local government agencies, provided the Health Foundation is assured that its support will not supplant existing funding for activities for which our support is requested. The recipient governmental agency assumes an increasing portion of the cost of such projects over the period of our support.

The application process begins with the submission of a preliminary proposal. If your preliminary proposal is approved to move forward in the application process, you will be invited to submit a full proposal.

Before you apply, please update your organization's profile on Guidestar. Instructions for updating your organization's profile are in supporting documents below.

Click here for more information about the online application portal: http://hfsf.org/portal.html

Key Dates and Deadlines:

January 9, 2017: Request for preliminary proposals is issued
February 8, 2017: Preliminary proposals are due by 3:00 PM
February 28, 2017: Invitations to submit full proposals are issued
March 30, 2017: Full proposals are due by 3:00 PM
June 2017: Funding announcements are issued

Before starting your grant application, please review the funding source's website listed below for updates/changes/addendums/conferences/LOIs.
Click here to access the application portal for the preliminary application: https://hfsf.force.com/

Shari Gantman, Vice President of Communications
Phone: 305-374-7200
Fax: 305-374-7003
Email: sgantman@hfsf.org

One Biscayne Tower
2 South Biscayne Boulevard
Suite 1710
Miami, Florida 33131

Funded projects must exclusively serve the residents of Broward, Miami-Dade, and/or Monroe Counties.

USA: Florida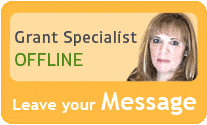 Libby is constantly in touch with grant program managers and reviews numerous publications to make sure that GrantWatch.com provides subscribers with the most up-to-date grant opportunities.
We have grants for:

Need help?
Hi, I would love to guide you through the site.
Please feel free to call or write.
Customer Sales & Support
(561) 249-4129