Workplace Health and Safety (WHS)
Grants to New York Nonprofits and Agencies to
Reduce Occupational Hazards for Low-Wage Workers

New York State Department of Labor (NYSDOL)

01/16/17

01/31/17 4:00 PM EST

Request a Grant Writer
Grants to New York nonprofit organizations and government agencies to enhance workplace safety primarily for low-wage and at-risk individuals. Questions may be submitted through January 16. Contracted agencies will work to dispense education and training strategies that address occupational health and safety hazards, including prevention of assault and discrimination.

This RFA seeks to assist employed workers that may be experiencing and/or are at risk of worksite health and safety hazards. The target population will typically be workers in low-skill, low-wage positions in industries such as: Nail Salons; Farming; Childcare; Cleaning; Home Health Care; Laundry; Restaurants; Retail; Construction; Landscaping; Car Washes; Supermarkets; Janitorial Services; and Truck and Waste Disposal Drivers.

This RFA will support meaningful and comprehensive efforts undertaken by community-based organizations, direct service providers, occupational health and safety clinics, and other not-for-profit entities to provide training, education, and assistance in the following general areas for workers, advocates, and businesses:

1) Prevention measures against workplace accidents, injuries, illnesses, harassment, and other physical and psychological workplace health and safety concerns;

2) Occupational safety and health best practices intended to protect and enhance workplace safety;

3) Workers' rights to seek medical attention and monetary compensation for injuries suffered at the workplace (i.e. through Workers' Compensation Board claims); and

4) Business compliance with occupational safety and health regulations and best practices in partnership with NYSDOL's On Site Consultation program.

NYSDOL is making up to $5 million available until March 31, 2017, for the provision of education, outreach, and assistance to workers, including exploited and immigrant workers, in industry-specific health and safety best practices that would have a preventive impact on occupational health and safety violations. Funding is also intended to assist in the promotion of NYSDOL's available on-site consultations to businesses seeking assistance in creating hazard-free workplaces.

Single award amounts will not exceed $200,000. Applications that request more than $200,000 will still be reviewed and scored by NYSDOL. If the application is awardable, NYSDOL will negotiate with the applicant during contract development to reduce project funding and scope to fit within the $200,000 cap. Applications unable to remain viable with the reduced funding will not proceed to contract execution. Therefore, it is highly recommended that applicants keep the cost and thescope of the applications within the $200,000 award cap.

Typical activities which may be funded under the grant program include, but are not limited to, the following:

1) Train-the-trainer sessions equipping advocates with the expertise and skills necessary to conduct know-your-rights workshops for broader worker populations, including health and safety trainings adopting "popular education" curriculum designed for workers that have literacy barriers;

2) Workshops, seminars, or clinics intended to provide workers with know-your-rights information about occupational health and safety standards, for instance Open Clinic nights where workers learn about their OSHA rights, including the right to file a complaint free from discrimination. Materials disseminated could include information on the whistleblower protection provisions that OSHA administers under Section 11(c) of the OSH Act;

3) General or hazard-specific training on how to identify, evaluate, and control employee exposure to workplace hazards, including but not limited to atmospheric hazards, electrical and machine guarding, slips/trips and falls and safe patient handling;

4) Programs that complement or supplement existing NYSDOL programs designed to reduce workplace accidents by teaching practices or procedures designed to mitigate inherently dangerous work activities—for example, reducing workplace accidents by implementing lockout/tag-out procedures, safe electrical work practices, or methods of working safely in confined spaces;

5) Programs addressing ergonomic and repetitive motion problems, including safe-patient handling, and proper lifting techniques;

6) Instruction of employees and employers on their rights and responsibilities under the New York State Right-to-Know Law and OSHA/Public Employees Safety and Health (PESH) standards on hazard communication, chemical hazards in laboratories, and specific substances such as lead, benzene, and asbestos, etc.;

7) Programs which help address unique and unusually difficult job safety and health problems, such as the threat of assault on the job or sexual harassment; and

8) Programs which help increase/encourage employer compliance with workplace health and safety regulations, including industrial hygiene initiatives, the New York State SHARPS (Safety and Health Achievement Recognition Program), and NYS Code Rule 60 incentive program.

$5,000,000

Single award amounts will not exceed $200,000.

The anticipated contract length is 5 months.

If funding becomes available after March 31, 2017, limited no-cost contract extensions may be approved at NYSDOL's discretion. The length of the extension is dependent on the original contract duration; however, the length of the contract plus the extension cannot exceed a total of 12-months.

Eligible applicants must be not-for profit or governmental entities, including community-based organizations, direct service providers, occupational health and safety clinics and other not-for-profit and governmental organizations which:

-Have two or more employees (principals of corporations and owners of businesses such as sole proprietors or partners are not considered to be employees for this criterion);

-Are headquartered in NYS or have at least one site located in NYS at the time of application; and

-Are in good standing regarding: Unemployment Insurance; Worker Adjustment and Retraining Notification Act (WARN); Public Work; Labor Standards; Safety and Health; NYS Department of State Division of Corporations; Workers' Compensation Insurance; and Disability Insurance.

Applicants may be single entities as well as consortiums of entities, applying through a lead applicant.

Consultants, trade organizations and other third party entities are not eligible to apply for funds on behalf of other organizations.

WHS will not pay for any of the following items:
-Development of academic curricula for the education of occupational safety and health professionals or support personnel;
-Activities which support degree programs, safety engineer certificate programs, or extended academic programs designed to provide professional level credentials;
-Scientific research;
-Any costs related to actual implementation of compliance measures, model practices, or any
other enhancements (i.e. capital, structural, equipment, etc.);
-Political activities or devices directed to a member of any State or local legislature or the United States Congress;
-Newsletters, factsheets, or other publications which do not solely provide information directly related to improving workplace safety and health. Items related to labor vs. management issues and political disputes are not appropriate material to be covered in grant-funded publications. Items related to court actions may be appropriate if they address the impact of the decision on safety and health in the workplace within New York State. However, the publication of court decisions in jurisdictions whose laws do not apply in New York State would not be appropriate. Likewise, publications or other reporting on an entity's victory in a specific court action would not be appropriate;
-Wages or stipends paid to workers while in training;
-Refreshments provided during training programs;
-Severance pay;
-Awards of cash, trophies or the like;
-Accrued leave time;
-Purchase and/or rental of cellular telephones and devices;
-Audit services;
-Acquisition, construction, or renovation of buildings or other real estate;
-Supportive services such as child care, transportation, lodging, and meals for the trainees (any supportive services provided may be funded through the local Career Center);
-Entertainment;
-Interest costs incurred by provider agencies;
-Costs of organized fund raising;
-Sales training;
-Registration fees;
-Payment of fees associated with attendance at seminars, conferences, or meetings of professional organizations; or
-Any other costs deemed inappropriate by NYSDOL and any costs that do not meet the intent of the RFA or programs that are readily available from NYSDOL.

Applications and required attachments will be accepted immediately and on an ongoing basis through the Grants Gateway until 4:00 PM Eastern Standard Time on January 31, 2017.

After November 4, 2016, all submissions must be through the Grants Gateway system. No submissions postmarked after November 4, 2016 will be accepted. Any applicants mailing an application with a post mark after November 4, 2016 will be contacted and requested to resubmit their application through the Grants Gateway system.

RFA Timetable:
-RFA Release Date: September 12, 2016
-RFA Amendment Dates: September 30, 2016 and October 25, 2016
-Paper Submissions No Longer Accepted: November 4, 2016
-Deadline Date for Questions: Ongoing, no later than January 16, 2017
-Deadline Date for Responses to Questions: Ongoing, no later than January 23, 2017
-Application/Proposal Due Date: Ongoing, no later than 4:00 PM Eastern Standard Time on January 31, 2017
-Date of Notification of Award: Ongoing as received.
-Latest Possible Contract End Date: March 31, 2017

View this opportunity on Grants Gateway: https://grantsgateway.ny.gov/IntelliGrants_NYSGG/module/nysgg/goportal.aspx?NavItem1=3

Before starting your grant application, please review the funding source's website listed below for updates/changes/addendums/conferences/LOIs.
Applicants may submit questions via electronic mail to: WDTD.Onestop@labor.ny.gov

Milan Bhatt
Milan.Bhatt@labor.ny.gov

New York State Department of Labor
Division of Worker Protection
Harriman Office Campus Building 12, Room 440
Albany, New York 12240

Bid Number: WHS RFA-#1

USA: New York City; New York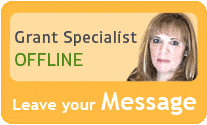 Libby is constantly in touch with grant program managers and reviews numerous publications to make sure that GrantWatch.com provides subscribers with the most up-to-date grant opportunities.
We have grants for:

Need help?
Hi, I would love to guide you through the site.
Please feel free to call or write.
Customer Sales & Support
(561) 249-4129