Capacity Building Grants
Grants to Frederick County, Maryland Nonprofits
to Help Improve Organizational Effectiveness
Agency Type:
Foundation / Corporation

Ausherman Family Foundation

01/15/17

Request a Grant Writer
Grants ranging from $2,500 to $25,000 to Frederick County, Maryland nonprofit organizations for financial assistance to help strengthen and improve their organizational management and effectiveness. Funding is intended to help grantee organizations find resources (i.e. consultants) and build systems needed to achieve their goals. Grantee organizations must have in place strong leadership, both staff and Board members, as well as the financial ability to move forward with the consultants' recommendations.

Grants may be awarded for:

1. Planning Activities: Including organizational assessments, strategic planning, fundraising assessment and development, program evaluations, communications/ marketing, or business planning.

2. Board and Leadership Development: May include activities such as leadership training, defining the role of the board, strengthening governance, assistance with an executive transition, succession and search process.

3. Strategic Relationships: Providing technical assistance / consultant support to help two or more organizations work through collaboration and strategic restructuring; positioning for merger or affiliation; or business planning for social enterprise.

4. Internal Operations: Improvements to financial management, internal controls and chart of accounts, human resource or volunteer management; or facility planning.

5. Technology Improvements: IT capacity through upgrades to hardware and software, networking, websites, and staff training to optimize the use of technology.

The grant award will pay for the grant recipient to hire a qualified consultant to facilitate the organization's progress in achieving the goals set forth in the grant proposal. Ausherman Family Foundation staff members will provide a list of consultants upon request. Grant seekers must vet at least three potential consultants before choosing one. Consultants do not have to be from the Foundation's list. Once the organization chooses a consultant, AFF requests that they explain why the consultant was the best choice.

Please note that Capacity Building Grants that include a challenge to raise matching funds may be awarded to address any of the issues mentioned above. This grant award requires that matching funds be raised before Foundation funds are disbursed.

Areas of Interest:

These grants are only awarded to nonprofit organizations that fit into the following defined Areas of Interest, listed below in order of funding preference.

1. Children, Youth, and Families:

Organizations that provide enrichment and increased opportunity to children and youth as well as organizations or programs that strengthen families. Programs and activities included are scouting, mentorships, youth leadership, youth community service clubs and job training, parent engagement, education, college access, academic enrichment, and arts activities.

2. Human Services:

Programs and services that provide basic welfare to help individuals, families, and communities to prevent, alleviate, or better cope with crisis, change, and stress. Human Services include the following sub-categories: crime and delinquency prevention, legal services, employment/jobs, food, housing/shelter, and women's issues.

3. Health:

All treatment and rehabilitative programs relating to physical and mental health including but not limited to the following sub-categories: hospitals and primary care facilities, mental health and crisis intervention, diseases, disorders and related medical disciplines, nutrition, and dental care.

4. Education:

Institutions of higher education that provide academic education are considered. Also included are libraries and organizations providing continuing/supplemental education outside of the formal school system such as English-as-a-second-language programs, literacy, and reading programs for children and adults. Excluded are local public, private, and charter schools offering K through 12th grade education.

5. Arts and Culture:

Organizations or activities that promote enjoyment or understanding of the visual, performing, folk, or media arts, communication organizations (film, video, publishing, journalism, radio, television), and organizations or activities that promote the appreciation or understanding of historical events. Included are services to artists, performers, entertainers, or writers, art and performing art schools, centers, studios, and historical societies and museums.

6. Public/Society Benefit:

Organizations or programs that contribute to the public good and benefit society including, but not limited to, the following sub-categories: beautifying public spaces, civic organizations and institutions, community/neighborhood development and improvement, and philanthropy, voluntarism, and grant-making foundations.

$2,500 - $25,000

Applicants have nine months to complete the scope of work outlined in the grant request.

Organizations that meet the eligibility criteria for Ausherman Family Foundation grants will:

- Have a clearly defined mission that falls into one of Foundation's Areas of Interest;
- Exhibit readiness and ability to expand its budget and operations;
- Have a healthy operating budget;
- Have committed staff members who are open to change and believe that capacity building will further the agency's mission;
- Resolve to commit the time and resources to capacity building;
- Have a Board of Directors that sees the need for training/program enhancement; and
- Have tax exempt status under section 501(c)(3) of the Internal Revenue Service code.

The Ausherman Family Foundation does not fund the following:

- Athletics, leisure, recreation
- Environment
- Areas considered government responsibility
- Charter schools
- Private schools (the Foundation does offer funding for schools focused on higher education)
- Frederick County Public Schools
- Public safety, disaster preparedness, and relief
- Political support
- Grant requests less than $2,500
- Animals or animal organizations
- Christian Missions
- International Projects

It is not appropriate to apply for a Capacity Building Grant if:

- The board and staff do not agree outside management assistance is needed.
- The need is not within the areas of executive and board leadership, planning and assessment, or financial management.
- Additional permanent staff member(s) are needed to resolve a management problem.
- The organization is seeking financial support for a fundraising campaign.
- The need is to finance the cost of an audit.

Restrictions:

An organization may receive only one Capacity Building Grant every twelve months.

How to Apply:

1. All Ausherman Family Foundation Letters of Inquiry (LOI) and applications are submitted using an online process.
2. The Capacity Building Grant process is completed in two phases.
3. Phase I is the submission of an online Letter of Inquiry with supporting documents.
4. Organizations approved through Phase I receive a site visit by the Executive Director and a Trustee.
5. Phase II is the submission of a formal grant application, review of the application by the full Board of Trustees, and approval or denial of the request.
6. Phase II, completion of the formal grant application, requires the collection of three proposals from consultants that address the completion of the objectives outlined in the grant application. Grant seekers explain why the consultant was chosen.

Click here to preview the LOI: http://www.grantinterface.com/Process/Apply?urlkey=ausherman

Please Note: Capacity Building Grants may be awarded with or without a challenge matching fund component.

Before starting your grant application, please review the funding source's website listed below for updates/changes/addendums/conferences/LOIs.
Click here to submit an LOI: https://www.grantinterface.com/Common/LogOn.aspx?eqs=oVBumf2XVy80AVpPoyKwoCs31WarAfRr0

If you have questions after reviewing the information above or trouble accessing the online grant process, contact Leigh Adams, Director, by calling 301-620-4443 or emailing ladams@aushermanfamilyfoundation.org.

Applicants must be located in Frederick County, Maryland.

USA: Maryland

Arts and Culture
Children
Community Service Coordination
Elementary Education
Environment
Health and Medical
Higher Education
Housing
Justice & Juvenile Justice
Literacy & Libraries
Non-Profit Support Services
Nutrition
Other
Preschool
Secondary Education
Technology
Women
Workforce
Youth/Out-of-School Youth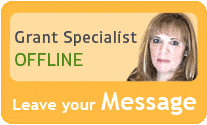 Libby is constantly in touch with grant program managers and reviews numerous publications to make sure that GrantWatch.com provides subscribers with the most up-to-date grant opportunities.
We have grants for:

Need help?
Hi, I would love to guide you through the site.
Please feel free to call or write.
Customer Sales & Support
(561) 249-4129