Cooperative Agreements for Adolescent and Transitional Aged Youth Treatment Implementation
Grants to USA Governments and Tribes to Improve
Youth Substance Abuse Treatment Services

US Department of Health and Human Services - Substance Abuse and Mental Health Services Administration (SAMHSA) - Center for Substance Abuse Treatment (CSAT)

12/20/16 11:59 PM ET
Grants to USA and territories state governments, tribes, and tribal organizations to improve substance abuse treatment services for teens and youth. Applicants are advised to register online at least six weeks prior to the deadline. Programs should be targeted to adolescents and transitional aged youth with substance use disorders, or cooccurring substance use and mental disorders.

The purpose of this program is to assure youth state-wide access to evidence-based assessments, treatment models, and recovery services supported by the strengthening of the existing infrastructure system.

Based on need, applicants may choose to provide services to adolescents (ages 12-18) and their families/primary caregivers, transitional aged youth (ages 16-25) and their families/primary caregivers, or both these populations and their families/primary caregivers. Applicants that select transitional aged youth may choose a subset of this population of focus (e.g., ages 16-18, ages 18-21, ages 21-25).

YT-I is a combination of infrastructure improvement and direct treatment service delivery. These grants are designed to bring together stakeholders across the systems serving the populations of focus to strengthen an existing coordinated network that will enhance/expand treatment services, develop policies, expand workforce capacity, disseminate evidence-based practices (EBPs), and implement financial mechanisms and other reforms to improve the integration and efficiency of SUD treatment, and recovery support system. This system will serve as a model throughout the state to be replicated.

The expected client-level outcomes of the program include increased rates of abstinence; enrollment in education, vocational training, and/or employment; social connectedness; and decreased criminal and juvenile justice involvement for the population of focus. Grantees will be expected to identify and reduce differences in access, service use, and outcomes of services among the adolescent and transitional aged youth populations who are vulnerable to health disparities.

$9,600,000

Anticipated Number of Awards: Up to 12 awards

The anticipated award amount is up to $800,000 per year.

The project length may be up to four years.

Eligible applicants are:
-State governments; and
-Federally recognized American Indian/Alaska Native (AI/AN) tribes and tribal organizations.

Tribal organization means the recognized body of any AI/AN tribe; any legally established organization of American Indians/Alaska Natives which is controlled, sanctioned, or chartered by such governing body or which is democratically elected by the adult members of the Indian community to be served by such organization and which includes the maximum participation of American Indians/Alaska Natives in all phases of its activities. Consortia of tribes or tribal organizations are eligible to apply, but each participating entity must indicate its approval.

Eligible applicants are the entity within the state/territory/federally recognized AI/AN tribe or tribal organization responsible for leading treatment and recovery support services for adolescents and/or transitional aged youth with SUD or co-occurring substance use and mental disorders. In the case of applicants that select both populations of focus and the responsible lead is housed in two separate entities within the state/territory, the two entities must collaborate in determining which entity will be the applicant. Additionally, the two entities must collaborate in carrying out the award requirements and include this documentation in Attachment 8 of the application.

SAMHSA seeks to further expand the impact and geographical distribution of the State Youth Treatment program across the nation; therefore, states/territories/tribes that received an FY 2013 Cooperative Agreement for State Adolescent and Transitional Aged Youth Treatment Enhancement and Dissemination (TI-13-014), FY 2015 Cooperative Agreements for State Adolescent and Transitional Aged Youth Treatment Implementation (TI-15-004), and FY 2016 Cooperative Agreements for Adolescent and Transitional Aged Youth Treatment Implementation (TI-16-006 ) are not eligible to apply.

Application Forms and Resources: http://www.samhsa.gov/grants/applying/forms-resources

Application Information: http://www.samhsa.gov/grants/applying

View this opportunity on Grants.gov: http://www.grants.gov/web/grants/search-grants.html

Applications are due by 11:59 PM (Eastern Time) on December 20, 2016.

Due to SAMHSA's transition to NIH's eRA grants system, SAMHSA has made changes to the application registration, submission, and formatting requirements.

Please be sure to read PART II of the FOA very carefully to understand the requirements for SAMHSA's new grant system. Applicants will need to register with NIH'S eRA Commons in order to submit an application. Applicants also must register with the System for Award Management (SAM) and Grants.gov (see PART II: Section I-1 and Section II-1 for all registration requirements).

Due to the new registration and application requirements, it is strongly recommended that applicants start the registration process six (6) weeks in advance of the application due date.

Before starting your grant application, please review the funding source's website listed below for updates/changes/addendums/conferences/LOIs.
Program Issues:
Twyla Adams
Target Populations Branch, Center for Substance Abuse Treatment
Substance Abuse and Mental Health Services Administration
(240) 276-1576
Twyla.Adams@samhsa.hhs.gov

Grants Management and Budget Issues:
Eileen Bermudez
Office of Financial Resources, Division of Grants Management
Substance Abuse and Mental Health Services Administration
(240) 276-1412
FOACSAT@samhsa.hhs.gov

93.243

TI-17-002

USA: Alabama; Alaska; Arizona; Arkansas; California; Colorado; Connecticut; Delaware; Florida; Georgia; Hawaii; Idaho; Illinois; Indiana; Iowa; Kansas; Kentucky; Louisiana; Maine; Maryland; Massachusetts; Michigan; Minnesota; Mississippi; Missouri; Montana; Nebraska; Nevada; New Hampshire; New Jersey; New Mexico; New York City; New York; North Carolina; North Dakota; Ohio; Oklahoma; Oregon; Pennsylvania; Rhode Island; South Carolina; South Dakota; Tennessee; Texas; Utah; Vermont; Virginia; Washington, DC; Washington; West Virginia; Wisconsin; Wyoming
USA Territories: American Samoa (USA) Guam (USA) Puerto Rico (USA) Virgin Islands (USA) Northern Mariana Islands (USA)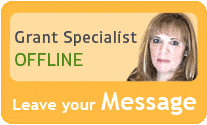 Our team of researchers and grant specialists review hundreds of funding resources daily to make sure GrantWatch.com provides members with the most up-to-date grants.
We have grants for: