Bader Philanthropies Grant
Grants to Wisconsin Nonprofits and Agencies for
Aging, Youth, Workforce, Arts, and Community Programs
Agency Type:
Foundation / Corporation

Bader Philanthropies

11/06/17

12/06/17
Grants to Wisconsin nonprofit organizations and government agencies for programs in the areas of Alzheimer's and aging, community initiatives, youth programming, workforce development, and the arts. Preliminary applications are due November 6. Proposals are invited in specific program areas within certain geographic boundaries:

Alzheimer's and Aging – National, with Focus on Wisconsin:

-Program Development: Bader Philanthropies helps nurture and expand critical services with a focus on underserved urban and rural communities. From adult day programs that provide respite for families, to the memory loss clinics that identify the first signs of the disease, support helps build a strong statewide network of care.

-Education and Training: Bader Philanthropies grants and networks ensure that health professionals, volunteer caregivers and family members have opportunities to sharpen their skills and stay current on aging-related issues. With particular emphasis on frontline care workers, Bader Philanthropies addresses critical gaps such as worker retention and strengthen programs that enhance the quality of care provided to older adults throughout Wisconsin.

-Applied Research: Bader Philanthropies sole national funding strategy seeks innovative applied research projects that have direct links to Wisconsin, or that can provide a model for replication within the state.

-Public Policy: The policies that impact the lives of families are only as effective as the information behind them. While Bader Philanthropies does not shape specific legislation, it does create educational opportunities so decision-makers at all levels can better understand the complex, changing and current findings in aging – and how good policy can impact the well-being of older adults and their families.

Workforce Development – City of Milwaukee:

This program area encompasses five core strategies:

-Youth Preparation and Readiness: Support and expand technical and apprenticeship programs, while expanding work support services for hard-to-place unemployed.

-Link to Existing/Emerging Jobs: Support neighborhood-based jobs initiatives while building the capacity of small, results-oriented jobs initiatives in select neighborhoods.

-Job Creation and Expansion: Support new business and entrepreneurs in southeastern Wisconsin, while focusing on high-growth sectors such as health care, water, food industries, construction and environmental services.

-Workforce Policy Research: Support research initiatives that lead to improved workforce development policies for Milwaukee's unemployed.

-Spur New Thinking: Convene city-wide summits, workshops and other opportunities that can link business, civic, philanthropic and workforce partners to collaborate on solutions to workforce issues.

Community Partnerships for Youth – City of Milwaukee:

Community Partnerships for Youth (CPY) has three key strategies:

-Out-of-School-Time Opportunities: Support quality out-of-school, after-school, and summer programs that empower school-age youth, teens, and young adults ages 18-24, with an emphasis on:

-Community Cultural Development: Inspire creative community building by supporting youth programs that bridge Milwaukee's economic, racial, and generational divide.

-Youth Voice: Support programs that foster authentic youth leadership opportunities, especially for youth not often seen as potential leaders or community assets.

-Whole Youth Support: Support services for youth and families who face homelessness, hunger, and mental illness, including programs that encourage youth to develop mindfulness and other wellness strategies to manage stress, anger, and trauma.

-Capacity Building: Support stronger youth through stronger agencies, using two approaches: Agency Stability, which includes support the development of strong, sustainable youth-serving organizations by building leadership capacity and organizational infrastructure; and Systemic Development, which includes support the coordination and collaboration of cross-sector youth programs and services to build a web of citywide support for youth and families.

These strategies are the result of research into best practices in other cities, surveys of local nonprofits, as well as on-the-street interviews with youth and their parents. One breakthrough was to identify ways to reach out to kids who choose not to participate in organized after-school activities.

Community Initiatives – Greater Milwaukee:

Nonprofit Management:

Strong communities rely on nonprofit organizations to serve, inspire and connect citizens while enhancing everyone's quality of life. Since 2000, Bader Philanthropies efforts to build a nonprofit management infrastructure has included needs such as education, capacity building, skill development and research. With a focus on Wisconsin, and in particular greater Milwaukee, the nonprofit management infrastructure has strengthened the work already being done through these key program areas.

Directed Grants:

Through Directed Grants, the Foundation addresses issues identified by members of the Bader family, such as programs for adults with disabilities, schools that provide a Waldorf education, and other vital needs – even if the program or initiative falls outside the Foundation's key program areas.

Over the years, Bader Philanthropies has offered assistance to a range of organizations, including those working with adults with disabilities and the Waldorf approach to education. Bader Philanthropies has built strong relationships with other community groups through the Directed Grants program. Often, involvement with them has helped inform other interests on critical needs such as mental health, childhood trauma, substance abuse, and homelessness.

Although Bader Philanthropies welcomes inquiries, Directed Grants funding is limited. Proposals must first be solicited by a member of Bader Philanthropies staff.

Community Initiatives:

Through this program, Bader Philanthropies is able to lend critical support to issues including education, infant health, low-income legal services, and more. Often, these additional challenges directly impact the well-being of the same families that primary funding efforts aim to reach.

Milwaukee Arts – City of Milwaukee:

Bader Philanthropies has helped to support a variety of engaging activities, from hands-on workshops and inspiring performances, to introspective storytelling exercises.

Through dedicated arts funding program, Bader Philanthropies bring the arts closer to audiences who have traditionally been underserved in Milwaukee. Bader Philanthropies believes that low-cost, accessible arts programming can help build bridges and increase cross-cultural understanding. Just as importantly, Bader Philanthropies believes a healthy, diverse arts community is a major factor in the vitality of the larger community.

Bader Philanthropies also brings arts and creativity into other program areas when it fits with these strategies. For example, the Alzheimer's and Aging programs and Community Youth Partnerships build creativity into their funding approaches, helping to further their objectives of nurturing older adults and engaging Milwaukee youth.

Grants are given only to U.S. organizations that are tax exempt under Section 501(c)(3) of the Internal Revenue Code, or to government entities.

Bader Philanthropies primarily focuses on issues that reflect the program areas listed above. Although there are many worthy projects and programs doing great work, the Bader Philanthropies generally does not provide funding to organizations that fall outside of these defined program areas.

Bader Philanthropies also cannot provide direct support to individuals, including individual scholarships.

The Preliminary Application can be submitted at any time. Application deadlines are established twice per year to correspond with meetings of the Foundation's Board of Directors.

The Spring Grants Deadline for Preliminary Applications is November 6, 2017.

Approximately two weeks after your preliminary application is sent, you will receive an email regarding the progress of your request.

Your Full Proposal will be available online when you receive an email from Bader Philanthropies. The Spring Grants Cycle Deadline for Full Proposals is December 6, 2017.

Grant Application Process:
http://bader.org/grants/grant-application-process

Alzheimer's and Aging Program Information:
http://bader.org/what-we-do/programs-we-support/alzheimers-aging

Workforce Development Program Information:
http://bader.org/what-we-do/programs-we-support/workforce-development

Community Partnerships for Youth Program Information:
http://bader.org/what-we-do/programs-we-support/community-partnerships-for-youth

Community Initiatives Program Information:
http://bader.org/what-we-do/programs-we-support/community-programs

Milwaukee Arts Program Information:
http://bader.org/what-we-do/programs-we-support/milwaukee-arts

Before starting your grant application, please review the funding source's website listed below for updates/changes/addendums/conferences/LOIs.
Online Preliminary Application:
https://bader.smartsimple.us/s_Login.jsp

Bader Philanthropies
233 North Water Street
Fourth Floor
Milwaukee, WI 53202

P: 414/224-6464
F: 414/224-1441
baderphilanthropies@bader.org

USA: Wisconsin

Arts and Culture
Children
Community Services
Elementary Education
Health and Medical
Homeless
Justice & Juvenile Justice
Mental Health
Minorities
Municipalities
Non-Profit Support Services
Nutrition
Other
Preschool
Research & Evaluation
Secondary Education
Substance Abuse
Workforce
Youth/Out-of-School Youth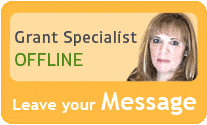 Our team of researchers and grant specialists review hundreds of funding resources daily to make sure GrantWatch.com provides members with the most up-to-date grants.
We have grants for: