Pediatric Research Awards
Grants to USA and Territories Nonprofits
and Individuals for Research on Children Ages 0-3
Agency Type:
Foundation / Corporation

The Gerber Foundation

12/01/16

02/15/17 10:00 PM ET

Request a Grant Writer
Grants to USA and Territories nonprofit organizations, IHEs, public governmental institutions, and individuals for research projects focused on infants and young children, ages 0-3. December 1, 2016 is the deadline to submit a concept paper. Priority funding is intended for research in the areas of nutrition, development, and care of infants and young children from the first year before birth to three years of age.

The Foundation is particularly interested in fresh approaches to solving common, everyday problems or emerging issues within the defined focus area. Projects should focus on issues faced by care providers that, when implemented, will improve the health, nutrition and/or developmental outcomes for infants and young children. The board is particularly looking for practical solutions that can be easily and rapidly implemented on a broad scale with a predictable time frame to clinical application.

Major target areas for research include:

- New diagnostic tools that may be more rapid, more specific, more sensitive, less invasive
- New treatment regimens that are improved or novel, less stressful or painful, more targeted, have less side effects, provide optimal dosing
- Symptom relief
- Preventative measures
- Assessment of deficiencies or excesses (vitamins, minerals, drugs, etc.)
- Risk assessment tools or measures for environmental hazards, trauma, etc.

Note that the Foundation is looking for projects that will result in 'new' information, treatments or tools that will result in a change in practice. The board rarely funds projects that are focused on sharing current information with parents or caregivers (parent or provider educational programs).

Generally 10 - 15 are selected each year for approval.

For organizations, grants will be up to $350,000, with no more than $125,000 per year.

Applications for Novice grants are limited to no more than $20,000 in total.

Research projects may be no longer than 3 years in length.

Organizations recognized as tax-exempt under Internal Revenue Code 501(c)(3) are eligible to apply for Foundation grants. Public governmental institutions such as universities are included in this definition. Organizations must also be determined not to be private foundations under Internal Revenue Code 509.

With few exceptions, only organizations with principal operations in the United States and its territories are eligible for funding. Within the United States, there is no geographic limitation to the Foundation's grantmaking.

Eligible Novice Researcher grant applicants include physicians, PhD candidates, PharmD candidates, and other similar degree candidates:

- In a residency or fellowship training program or those who are no more than one year post training have not received a K award from the National Institutes of Health
- Have an assigned mentor for the project and a current development plan
- Applicants who hold or have received a K award from the National Institutes of Health are not eligible to apply to the Gerber Foundation under this program.
- Projects need to be under the guidance of a mentor. The qualifications and experience of the mentor will be a consideration during evaluation of the application.

Budget Guidelines for Novice Research Grant:

- The maximum of $20,000 includes direct and indirect costs.
- Indirect costs are limited to no more than 10% of the total direct costs.
- No more than half of the total budget may be applied to salary for the developing researcher (including fringe benefits).
- The remainder of the funds are to be used for research-related expenses, including supplies.
- The cost of attendance at one conference to report findings resulting from the project is allowed during the grant period. Travel costs for this conference may not exceed $2,000.

Concept papers are due December 1, 2016.

Concept paper instructions may be viewed here:
http://www.gerberfoundation.org/how-to-apply/

Sample view of a Concept Paper layout:
http://www.gerberfoundation.org/wp-content/uploads/Concept-paper-layout.pdf

If the concept paper is accepted, continue with submission of the full proposal using the online application tool. Full applications are due February 15, 2017.

FAQs:
http://www.gerberfoundation.org/faq/

Before starting your grant application, please review the funding source's website listed below for updates/changes/addendums/conferences/LOIs.
Register and submit the concept paper online:
https://gerberfoundation.smartsimple.com/s_Login.jsp

Researchers may contact the Foundation at any time during the application process for assistance or guidance with their submission. Contact 231.924.3175 or tgf@gerberfoundation.org.

4747 West 48th Street, Suite 153
Fremont, MI 49412-8119

USA: Alabama; Alaska; Arizona; Arkansas; California; Colorado; Connecticut; Delaware; Florida; Georgia; Hawaii; Idaho; Illinois; Indiana; Iowa; Kansas; Kentucky; Louisiana; Maine; Maryland; Massachusetts; Michigan; Minnesota; Mississippi; Missouri; Montana; Nebraska; Nevada; New Hampshire; New Jersey; New Mexico; New York City; New York; North Carolina; North Dakota; Ohio; Oklahoma; Oregon; Pennsylvania; Rhode Island; South Carolina; South Dakota; Tennessee; Texas; Utah; Vermont; Virginia; Washington, DC; Washington; West Virginia; Wisconsin; Wyoming
USA Territories: American Samoa (USA) Guam (USA) Puerto Rico (USA) Virgin Islands (USA) Northern Mariana Islands (USA)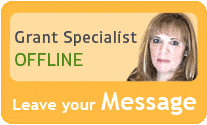 Libby is constantly in touch with grant program managers and reviews numerous publications to make sure that GrantWatch.com provides subscribers with the most up-to-date grant opportunities.
We have grants for:

Need help?
Hi, I would love to guide you through the site.
Please feel free to call or write.
Customer Sales & Support
(561) 249-4129