Capacity Building
Grants to Ohio Nonprofits, Schools, and Agencies
to Strengthen their Ability to Provide Arts Programs

Ohio Arts Council

12/01/16 5:00 PM

Grants ranging from $1,000 to $5,000 to Ohio nonprofit arts and cultural organizations; other organizations that provide arts programming (such as governmental agencies and social service agencies); and pre-K through 12 schools and universities that demonstrate a commitment to the arts.

Funding is intended to improve business practices and organizational efficiency, with the ultimate goal of improving an agency's ability to provide arts programming to the public. Awards may fund technical assistance projects, planning or evaluation work, staff professional development opportunities, or other initiatives that upgrade an organization's ability to do what they do.

How the Program Works:

Capacity Building grants are six-month or one-year awards for internal organizational development projects. Funds may be used for a variety of expenses in an organization's efforts to improve practices, build skills, or engage in planning. Many grantees use Capacity Building funding to support outside consultant fees. Other allowable expenses include administrative expenses and planning and evaluation costs.

Sample activities might include:

-A consultant-led board development project or new strategic plan
-Development of a new speaker series for local emerging arts leaders
-Facilitated community conversations to evaluate ongoing programming
-A feasibility study to examine possible program or fund development expansion
-A staff team's registration costs and travels to a professional conference
-Professional development workshops for staff to improve technology skills
-Development of a succession plan or disaster preparedness plan
-A consultant-led study of combining administrative work with another nonprofit partner

$1,000 - $5,000

These grants are for activities taking place between January 15 and next June 30.

All applicants must possess nonprofit status or nonprofit intent but need not be registered with the IRS as a 501(c)(3) nonprofit.

Applicants may be:

- Arts and cultural organizations that offer projects in any arts discipline (literature, performing arts, visual arts, traditional arts, multidisciplinary arts, etc.)
- Other organizations that provide arts programming (governmental agencies, social service agencies, etc.)
- Educational organizations (public, private, charter, and parochial schools from pre-kindergarten through university level) that demonstrate a commitment to arts programming in a larger community setting.

Funds cannot be used for:

- The development of a new website
- The purchase of new equipment or capital expenditures
- General programming or art-making activities designed for the public

Match Requirements:

All awards require a 1:1 cash match.

Before starting your grant application, please review the funding source's website listed below for updates/changes/addendums/conferences/LOIs.
All applicants must register to apply with the ARTIE (Arts Resources Through Innovation and Engagement) system at: https://ohioartscouncil.smartsimple.com/s_Login.jsp

For more information contact:

Brianna Dance, Coordinator
Eastern Region
Email: brianna.dance@oac.ohio.gov
Phone: 614-728-4427

Jim Szekacs, Coordinator
Western Region
Email: jim.szekacs@oac.ohio.gov
Phone: 614-728-4449

General Contact Information:

Rhodes State Office Tower
30 E. Broad Street, 33rd Floor,
Columbus, Ohio 43215-3414

Phone: 614-466-2613
Fax: 614-466-4494


USA: Ohio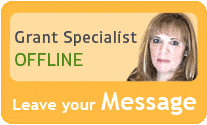 Libby is constantly in touch with grant program managers and reviews numerous publications to make sure that GrantWatch.com provides subscribers with the most up-to-date grant opportunities.
We have grants for:

Need help?
Hi, I would love to guide you through the site.
Please feel free to call or write.
Customer Sales & Support
(561) 249-4129