Community Grantmaking - Minneapolis, MN
Grants to Minneapolis, Minnesota Organizations to
Enhance Middle School Education and Promote the Arts
Agency Type:
Foundation / Corporation

Carolyn Foundation

08/01/17 Midnight
Grants to Minneapolis, Minnesota organizations to enhance education for disadvantaged students and to promote cultural vitality. The Foundation seeks to offer general operating support to small- and mid-sized organizations whose work aligns with one of the following priorities.

Community Grantmaking Priorities:

I. Economically Disadvantaged Middle School Youth

The Foundation seeks to empower economically disadvantaged middle school youth (ages 12 -14) by supporting their families and others to inspire, nurture, educate and guide them to achieve long-term stability and well being.

The Foundation believes all young people have a collection of strengths and assets that they can use to build positive lives for themselves. However many families' economic circumstances severely limit their access to information and the range of opportunities for their adolescents.

The Foundation carefully looks at the middle school populations being served and focus efforts on those with significant economic challenges typically as indicated by eligibility for free or reduced lunch. The Foundation will seek programs that apply proven best practice and respectfully support these young people and their families.

The Foundation will do this by funding programs that:
-Enable youth to be successful in middle school and well prepared for high school.
-Provide access to resources to promote healthy lifestyle choices.
-Assist young people to develop positive relationships with adults, life skills and positive decision making.
-Support families' ability to nurture and support their middle schoolers.
-Provide direct access to quality arts and creative expression.

In School Programs:

Carolyn Foundation is committed to partnering with schools that are providing a good education to students most in need. The Foundation knows that the benefits of additional programs and resources in these schools will be used wisely and support a high-quality system of education. To this end, the Foundation will give priority to middle schools closing the gap for low-income students in Minneapolis. These schools can be found on page 15 of the Minneapolis School Finder (attached below). The Foundation will NOT fund programs in low-performing schools unless it's part of a recognized and respected overall school redesign/launch. Programs in mid-performing schools will be considered on an exception basis depending on available funds.

Because the Foundation believes in and supports school autonomy and strong school leaders, all in-school program requests must include a letter of support from the school leader explaining how and why the program fits with the school's priorities.

Out of School Time Programs:

In addition to continuing emphasis on developmentally appropriate programs designed for middle schoolers, the Foundation also recognizes the importance of culturally relevant programs, staff and organizations that empower young people to develop agency, independence, and empowerment. The Foundation prefers programs that explicitly demonstrate an equity, inclusion, and empowerment lens in their work.

II. Community and Cultural Vitality

Carolyn Foundation wants to fund organizations in Minneapolis whose missions are to bring actual people together to build a shared community through arts, culture and community engagement by:

-Intentionally connecting and/or bridging diverse groups;
-Engaging in deliberate cross-cultural work
-Supporting underrepresented, marginalized, minority, and/or immigrant groups to develop and share their culture and experiences with others

The Foundation's intent is to fund 3-5 organizations per funding cycle.

Recently most community grants have been in the $10,000 - $25,000 range.

All of the responsive grants are one year grants. The Foundation's goal is to respond to current community needs with one-year grants. The Foundation does not intend to provide ongoing annual support for organizations. Typical grant size is based on a one year funding commitment.

The Foundation has narrowly focused grantmaking in the City of Minneapolis, excluding suburbs and St. Paul.

Exceptions are rare and would typically be either a one-of-a-kind organization that very uniquely serves the entire region or organizations that have offices outside the city but primarily serve the residents of Minneapolis.

The Foundation's preference and intent is to provide general operating support to small and medium-sized organizations whose missions align with the priorities:

-Small-sized organizations with budgets less than $1,000,000 or;
-Medium-sized organizations with budgets between $1,000,000 – $4,000,000 and;
-Organizations where the leadership (executive and board) and staff represent/reflect the target constituency

Types of organizations that do not fit the funding priorities:
-Large general arts/cultural organizations
-General arts organizations
-Media and Journalism
-Business networks, economic development activity
-Social service/basic needs

Recent grant cycles have been very competitive. If you still have questions regarding the guidelines and/or your organization's fit with the priorities, please contact Becky Erdahl (see contact details below). Before submitting a proposal, please read all the information in the FAQ section for important information you will need during the application process.

Application Deadlines:
-February 1: for grants paid in June.
-August 1: for grants paid in January.

Applications are due no later than midnight on the deadline day. If the deadline falls on a weekend, the applications are due the next business day.

There are two funding cycles per year beginning in February and August. A cycle consists of receipt of application prior to deadline, processing and review of proposals, Board of Trustees approval and award. This is approximately six months.

You will be notified as soon as a decision is made regarding your proposal; either at the time the Foundation decides to no longer consider your proposal or when a funding decision is made. Typically the first declinations are sent six weeks after the application deadline.

Community Grantmaking Priorities:
https://carolynfoundation.org/grantmaking/minneapolis-mn/community-grantmaking-priorities/

Evaluation Criteria:
https://carolynfoundation.org/grantmaking/minneapolis-mn/evaluation-criteria/

Self-Assessment Test:
https://carolynfoundation.org/grantmaking/minneapolis-mn/self-assessment-test/

FAQ:
https://carolynfoundation.org/grantmaking/minneapolis-mn/faq/

Online Application Instructions:
https://carolynfoundation.org/grantmaking/online-grant-application-link/

Before starting your grant application, please review the funding source's website listed below for updates/changes/addendums/conferences/LOIs.
Apply Online:
https://www.grantinterface.com/Common/LogOn.aspx?eqs=fiaADTHDZebigjnim8nzN-qLH2lLWiiqNgwRySVJ_EI1

Becky Erdahl, Executive Director
612-596-3279
berdahl@carolynfoundation.org

USA: Minnesota: City of Minneapolis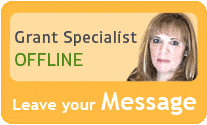 Our team of researchers and grant specialists review hundreds of funding resources daily to make sure GrantWatch.com provides members with the most up-to-date grants.
We have grants for: